With Christmas less than two weeks away, here are a couple of tips for photographing at the Magic Kingdom.
The first tip is for when you first enter the park. Everyone wants their photograph in front of the large Mickey Mouse floral arrangement and Main Street USA Train Station, especially when it is decorated for Christmas.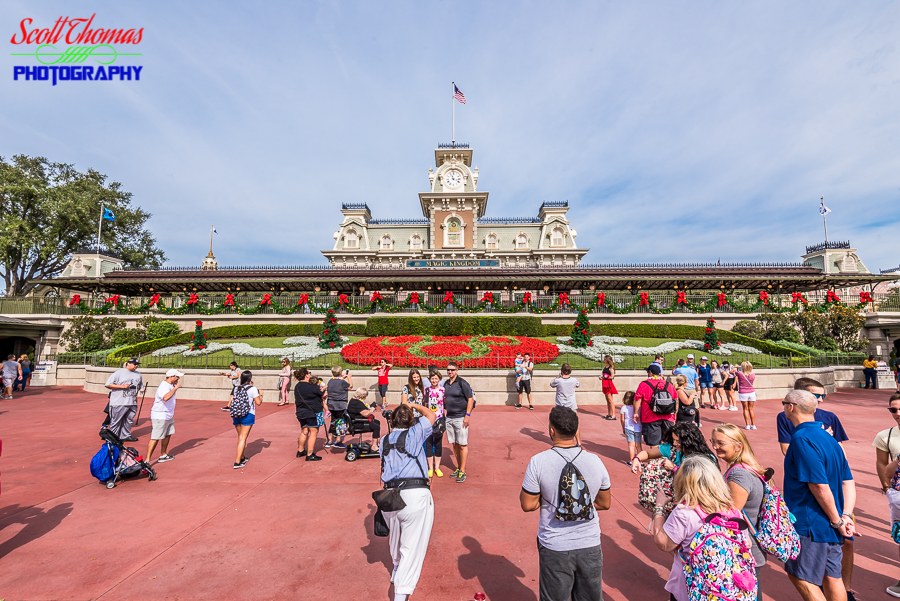 This is when patience and positioning come in to play. I moved over to the side and waited for people to clear out. I only had a few seconds before someone else would walk into the frame but I got this one.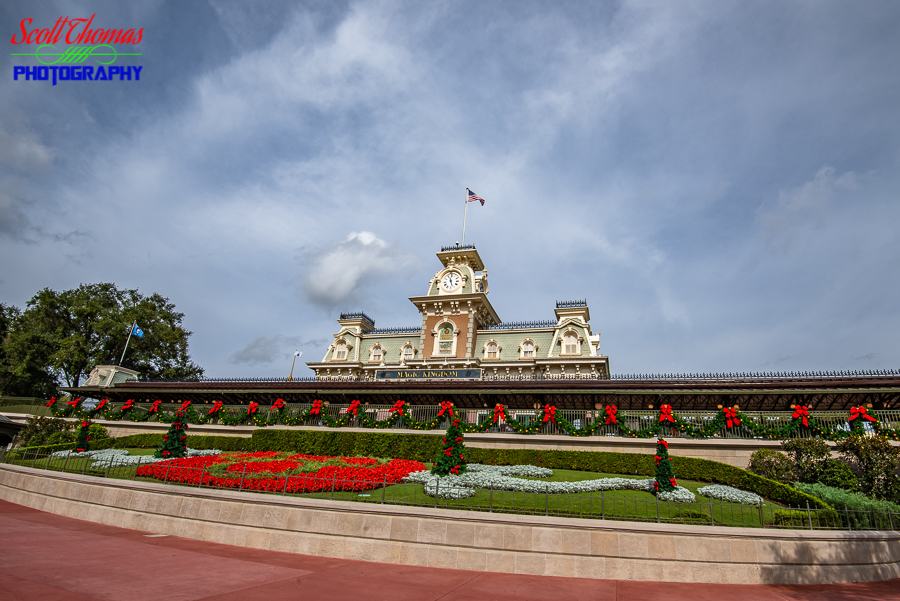 With a faster shutter speed, the image was a little under exposed, which helped to bring out the red color of the flowers and decorations and detail in the clouds.
Something I have often talked about is using flash to help making better photos.  It's worth repeating as I see many people at Walt Disney World  not using flash, particularly bounce flash.
This first photo taken inside the Emporium on Main Street USA did not use flash. With the bright backlighting, the subject is very dark.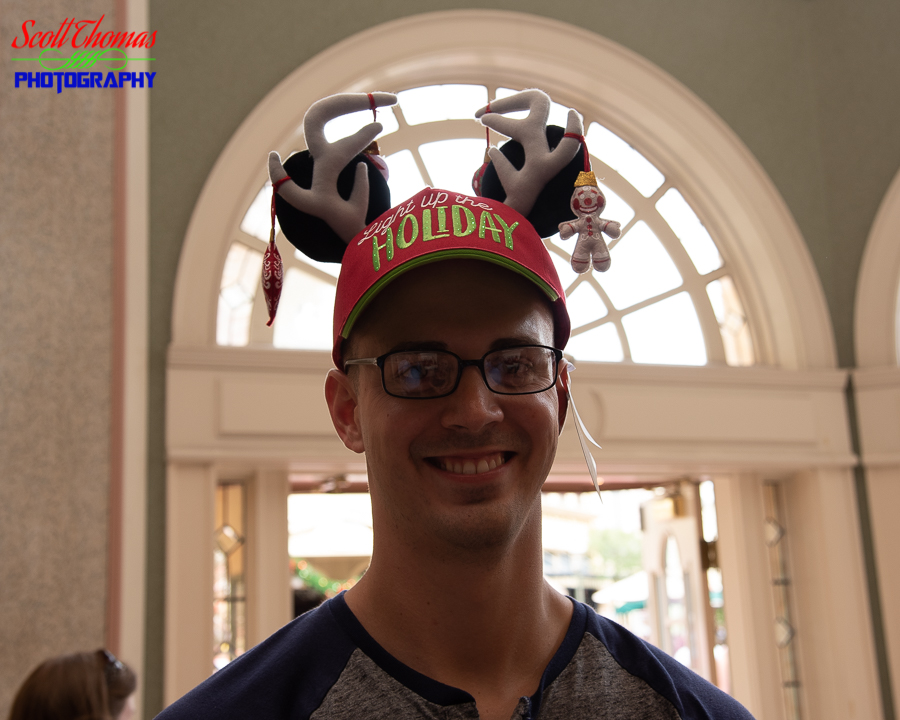 Putting on my speedlight flash and bouncing it off the ceiling, gave the subject a more natural and brighter exposure.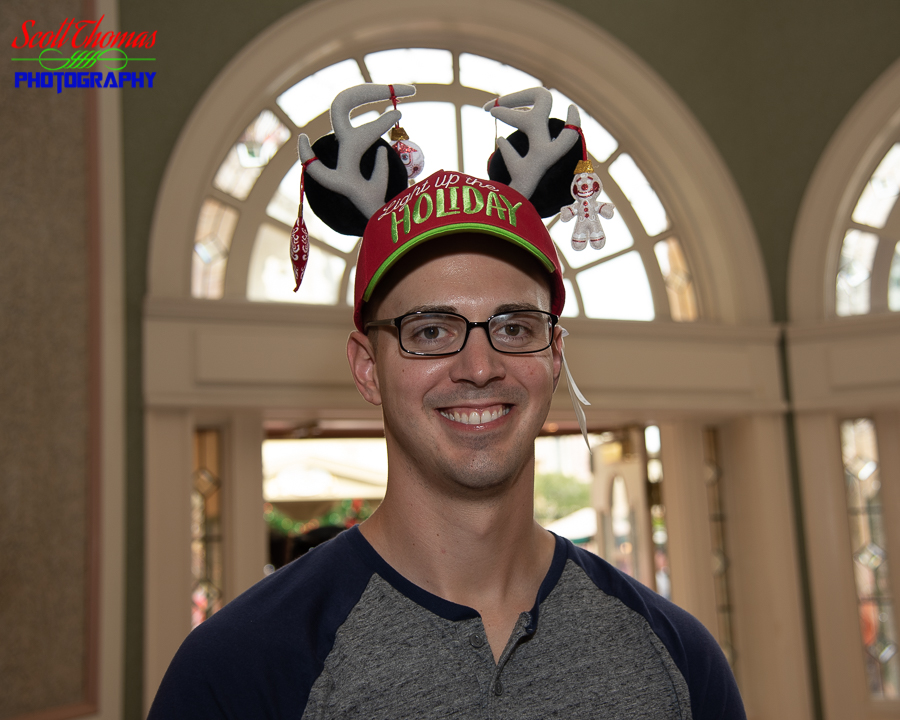 A speedlight flash would make a nice present for yourself or any photographer on your gift list, in fact.
Remember! When you're in Disney tag us @allearsnet in your photos!
Don't forget to click the image below to subscribe to the AllEars® newsletter — don't miss any exciting Disney news!