The release of the sequel to Wreck-It Ralph is getting closer! Now, the multi-platinum, GRAMMY®-winning Imagine Dragons' new music video for "Zero," the end-credit song they wrote and performed for Disney's "Ralph Breaks the Internet," debuted Tuesday, Oct. 23.
Imagine Dragons appear in the arcade-based video (watch for the Disney Easter Eggs).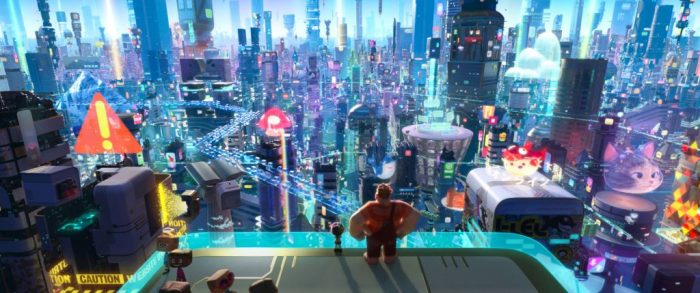 According to Imagine Dragons' lead singer Dan Reynolds, the film's emotional themes are reflected in the song "Zero."
"They are compelling because they are real to each of us, personally," said Reynolds. "That journey of feeling like nothing and trying to realize and recognize your worth as a human is an important part of life. And given the distorted version of reality kids face online and the expectations that come with it, this struggle is real for so many people right now."
Dave Meyers directed the music video. Meyers was recently recognized at the Video Music Awards for video of the year ("Havana" by Camila Cabello ft. Young Thug), best pop video ("No Tears Left to Cry" by Ariana Grande) and best visual effects ("All the Stars" by Kendrick Lamar ft. SZA).
"Zero" will also be featured on Walt Disney Records' Original Motion Picture Soundtrack — the digital album is available Nov. 16.
Featuring the voices of Sarah Silverman as Vanellope and John C. Reilly as Ralph, Walt Disney Animation Studios' "Ralph Breaks the Internet" hits theaters on Nov. 21, 2018.