Halloween has arrived at Magic Kingdom! There are pumpkins galore, the popular Mickey pumpkin wreaths, citizens around Town Square, and jack-o'-lanterns lining Main Street, USA.
The Train Station welcomes you in its Halloween best.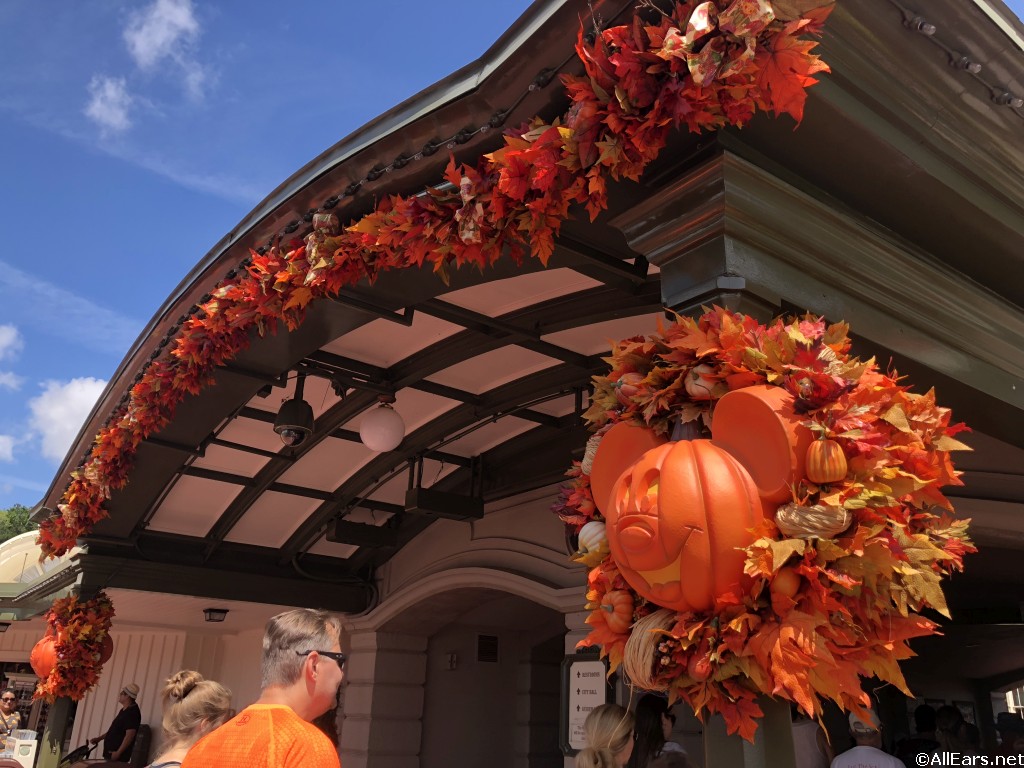 As you pass though the train station to enter the park you are greeted by a smiling Mickey pumpkin Halloween wreath.
The Town Square area is decorated with pumpkins and citizen scarecrows welcoming you.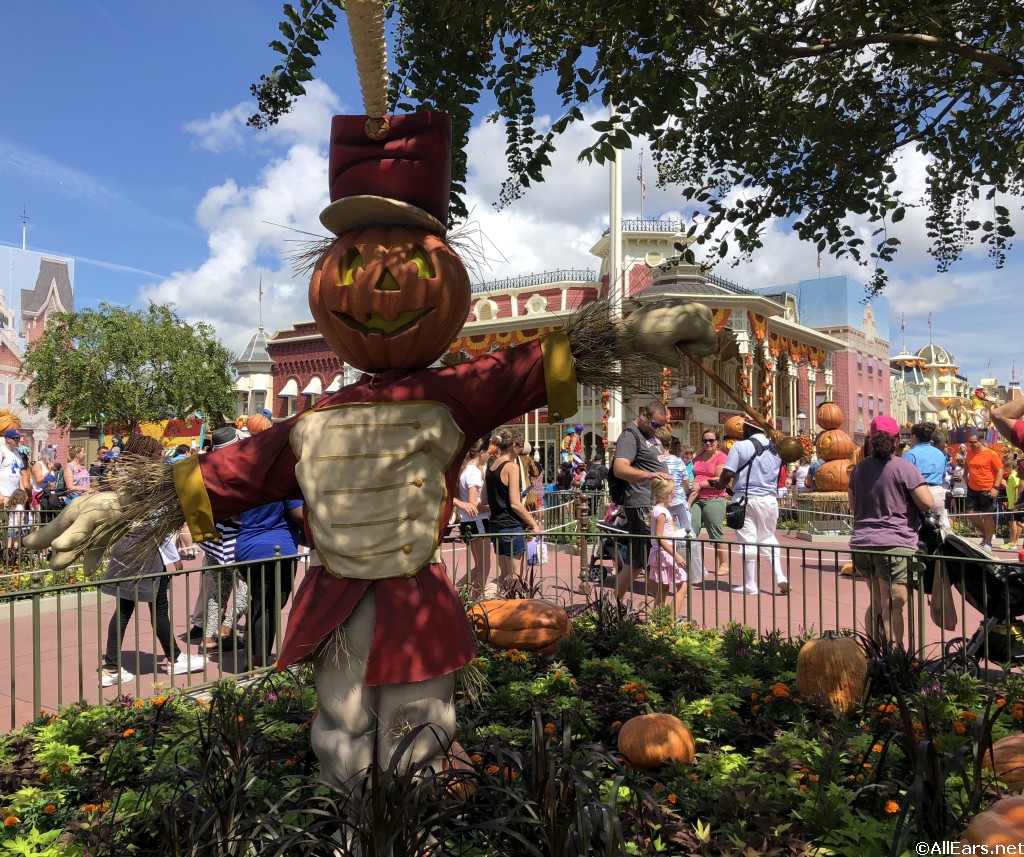 And now for a classic Halloween shot – the Mickey pumpkin wreath and Cinderella Castle!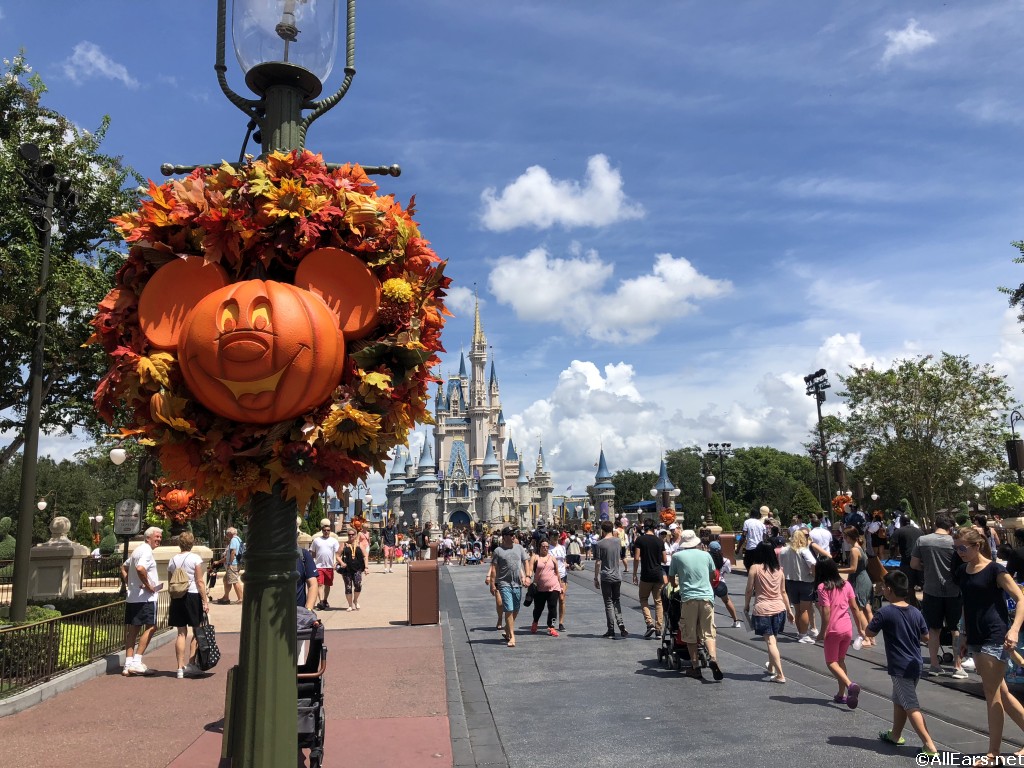 Don't forget the merchandise! Look at this great display!
For all of the pictures we have collected check out our Halloween Gallery!
If it's food you're looking for we have all the Halloween food here, plus special novelties, and a Halloween resort refillable mug.
What is your favorite part of Halloween in Disney – the food, decor, or novelties? Please let us know in the comments below.