The Epcot International Wine and Food Festival is always a highly anticipated event — and this year is no different. Over the weekend we learned about some brand new food, merchandise, events and programs that are being added this year!
Check out the new merchandise here.
Check out some of the new Global Marketplace food and beverages here.
Here's what else is new at this year's festival:
New Events and Programs
Candy Sushi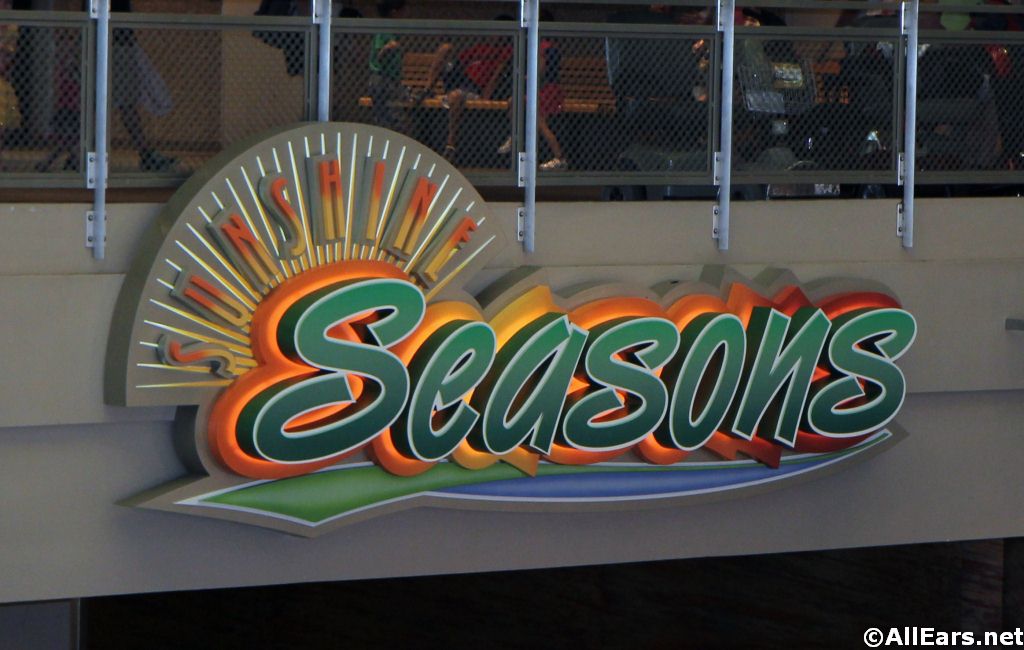 This new family-friendly event will have a Disney Chef teaching guests how to create their own Candy Sushi creations! Skittles is bringing this experience to you through a partnership with Adventures by Disney.
Details:
When:
Daily at 3:30 and 5:30 p.m.
Where:
Sunshine Seasons in The Land Pavilion
Epcot admission required.
Cost:
FREE!
Registration:
Space is limited for this event, be sure to sign up in advance.
Registration opens August 16 at www.tasteepcot.com
Registration requires a credit card guarantee (similar to an advanced dining reservation there will be a no-show charge).
Eat to the Beat Counter-Service Dining Packages
The Eat to the Beat Dining Packages are returning as usual this year at several table service locations. NEW this year is a counter-service option.
On the day of the event a limited amount of day-of, first-come, first-serve Eat to the Beat Counter Service Dining Packages will become available at Liberty Inn in the America Pavilion at 11:30 am.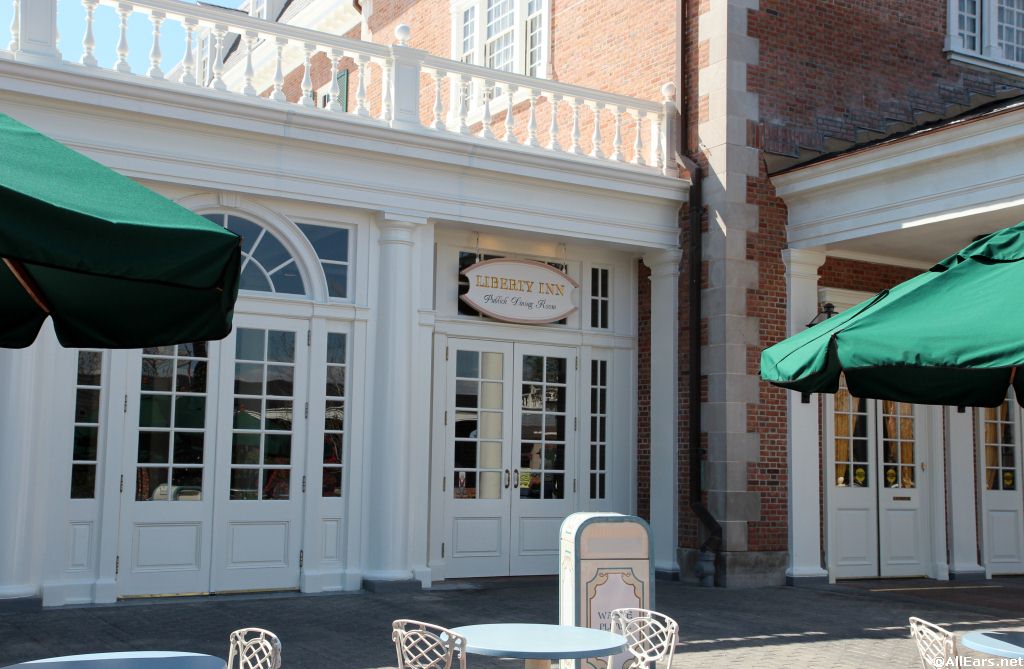 Details:
When:
Day-of, first-come, first-serve Eat to the Beat Counter Service Dining Packages will become available at 11:30 am.
Where:
Counter Service Dining Packages will become available at Liberty Inn in the America Pavilion
Cost:
$29.99, plus tax. The meal includes a non-alcholic beverage, entree and dessert. Plus, reserved seaing at that evening's Eat to the Beat Concert.
Tip:
If the counter service package is something you are interested in do not hesitate in getting to Liberty Inn at 11:30. The amount of seats available will vary each day as it is dependent on the amount of reserved seating not sold for the regular, table service dining packages.
Eat to the Beat Table Service Dining Packages can be booked in advance. For information on that click here.
Party for the Senses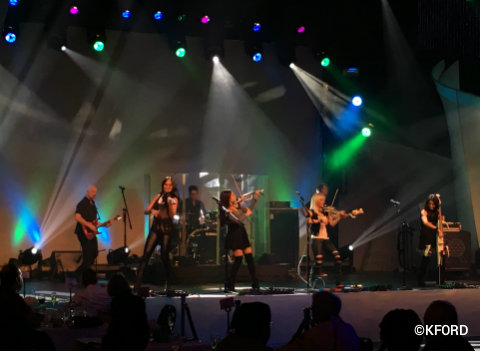 The group Femmes of Rock have been confirmed as the performers for all five Party for the Senses.
Festival Center Stage Presented by Joffrey's Coffee & Tea Company®
Coffee lovers will love this addition. You will be able to purchase select coffees from Joffrey's Specialty Disney Coffee Collection, including Disney French Bistro, Disney Peru Alto Mayo and Disney Mickey's 90th Anniversary Blend as you "Discover the incredible voyage coffee undergoes in order to arrive in your morning mug."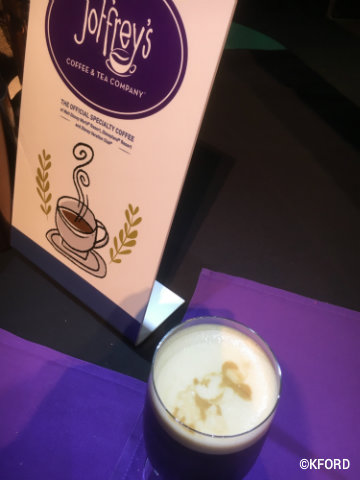 Junior Chef Kitchen presented by Krusteaz®
Whether your kids are aspiring chefs or not, everyone can enjoy making, decorating, and eating their own pancake creation. Participating kids will receive their very own chef hat, apron, and certificate of completion.
Details:
Where:
Festival Center Spotlight Stage
When:
11 a.m. on these dates:
September 2, 9, 16, 23 and 30
October 7, 14, 21 and 28
November 4, 11
Price:
Free
Epcot admission required.
Registration:
Children wishing to participate in the complimentary Junior Chef Kitchen must register at the Festival Center the day before or the morning of the experience. Guests must be between 4 and 10 years of age to participate. Availability is limited and offered on a first-come, first-served basis.
Disney Du Jour Dance Party (Character Dance Party)
Burn off some of those Global Marketplace calories as you dance with your kids and a rotation of Disney Characters. Some of the characters that will be dancing along are Remy and Emile from Ratatouille.
When:
Friday and Saturday Evenings
Playground
There will be a new playground area for kids that has been designed especially for them and the Festival. Look for it in the Test Track area. There will also be a new family-friendly marketplace in this area — Taste Track with croissant donuts and a pancake milkshake.
Remy's Ratatouille Hide 'n' Squeak Scavenger Hunt
This favorite returns, but with a new prize this year. The hunt starts with purchasing a map and stickers at select Festival Center merchandise locations. When you've completed the map, take it to a designation location for a special prize. This year's prize is one of four fun cups! There are four cups to choose from, decorated with either Mickey, Minnie, Figment or Remy.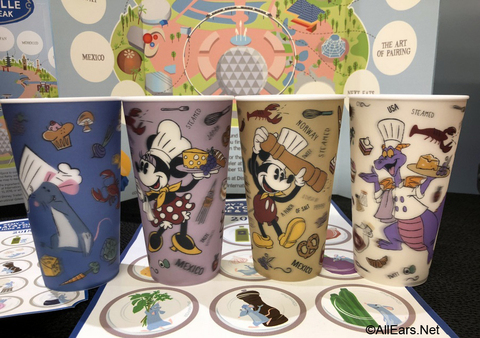 In the past, maps have been available at:
— Pin Central
— Festival Center
— Disney Traders in World Showcase
— International Gateway in World Showcase
Keep your eyes on our 2018 Epcot Food and Wine Festival Page for more updates as the Festival approaches.