Our preview of the 2018 Epcot International Food and Wine Festival — which starts in less than three weeks! — continues with a look at the special merchandise that will be available.
The recurrent theme of Taste Your Way Around the World was prevalent, as it has been in years past. You can find it on shirts, caps, and other apparel, cookware, glassware and much more: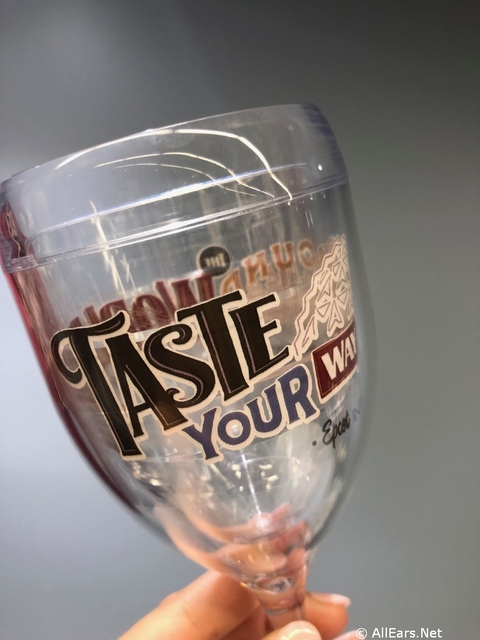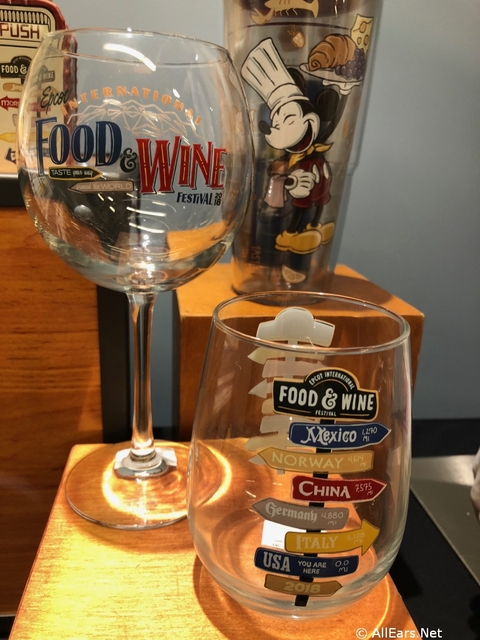 If you're a fan of Chef Mickey (and who isn't?) you'll see the little guy emblazoned on all sorts of merchandise this year, starting with his own trash can Salt and Pepper Shakers:
Then there's this mug…
… and an adorable little plush Mickey…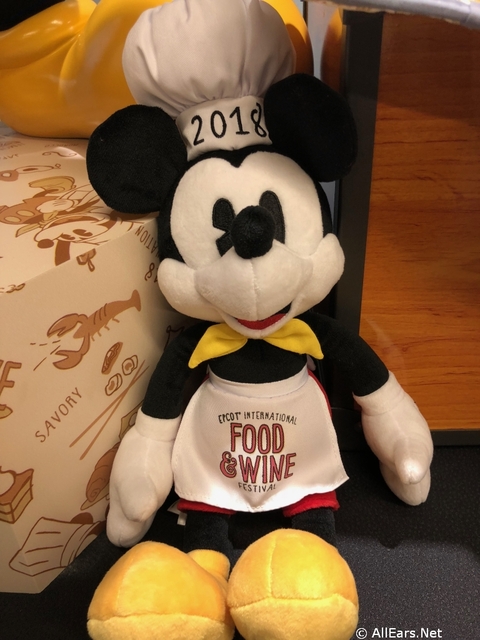 a really cute ornament…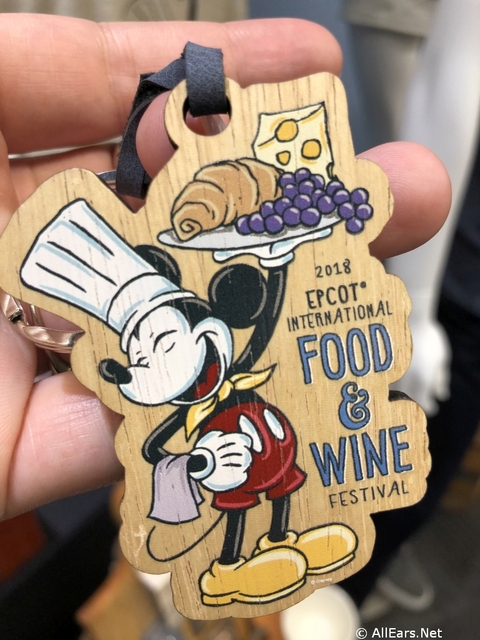 and a line of Chef Mickey T-shirts, too!
This year's star festival Mouse Ears are sparkly Minnie Ears with a rich-looking burgundy bow:
No Epcot Food and Wine Festival is complete without Figment, who has become a sort of mascot for the annual event. He shows up on quite a bit of themed merchandise, like this tumbler.
His Purpleness is also featured on a line of apparel, but one of our favorite items was this adorable Figment figure!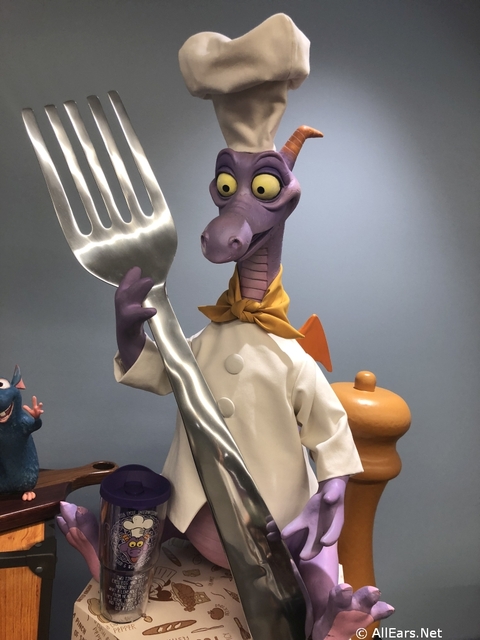 For all you pin collectors, we can't forget to include a shot of this year's featured limited edition and special release pins.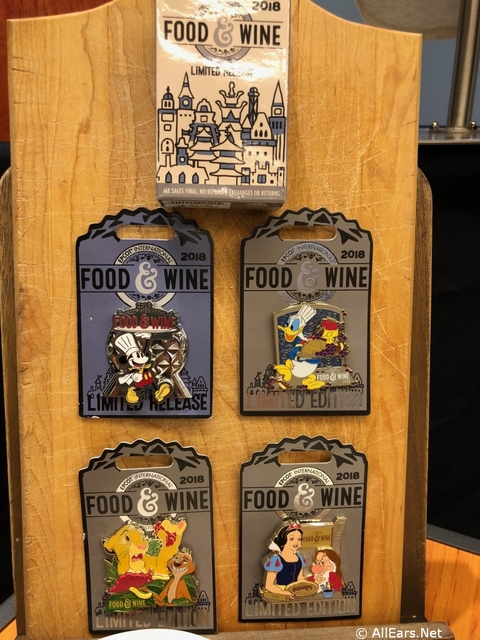 How do you buy all of this merchandise? With your special Epcot Food and Wine Festival Disney Gift Card. This handy item, with its springy plastic coil that wraps around your wrist for handy access, features stylized versions of "the little chef" from Disney-Pixar's Ratatouille, Remy this year.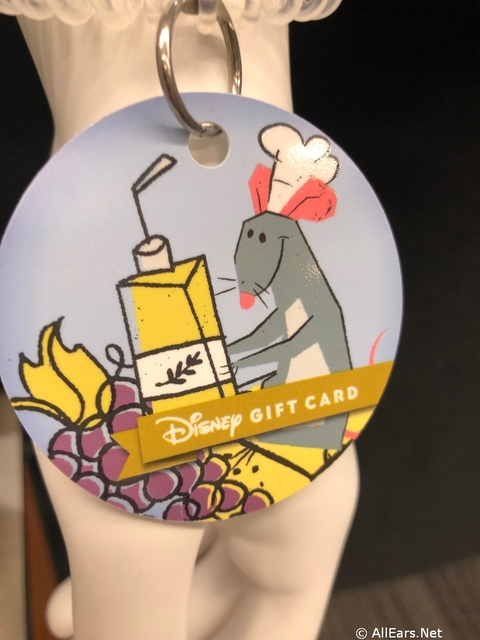 And speaking of Chef Remy, he's the star of the returning festival challenge, Remy's Hide and Squeak Scavenger Hunt.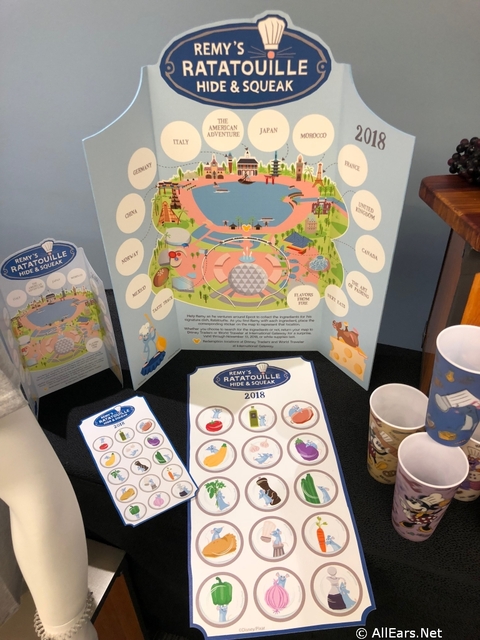 This fun activity, for kids and adults alike, has you search around the Festival Marketplaces, looking for hidden Remy figures using a map as a guide. Once you complete the challenge, you turn in your finished map to received your prize — one of these decorated tumblers.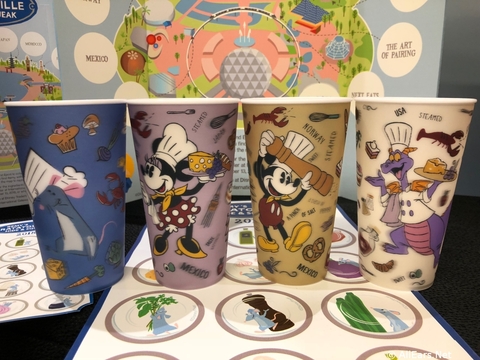 You can read more about the 2018 Epcot Food and Wine Festival here.
We have a complete list of all the items that will be available at the Global Marketplaces.
We also have a handy list of the gluten/wheat friendly and vegetarian items.
In addition, there are details on the special dining programs:
As for entertainment, we have info on the Eat to the Beat Concert Series and Dining Packages.
We'll have lots more info on the 2018 Epcot International Festival as the opening date of August 30 grows nearer!