Out in front of the Pongu Pongu beverages and Windtraders store is a RDA Combat Amp Suit standing guard. I found it an interesting contrast to the peaceful scene found in most of Pandora.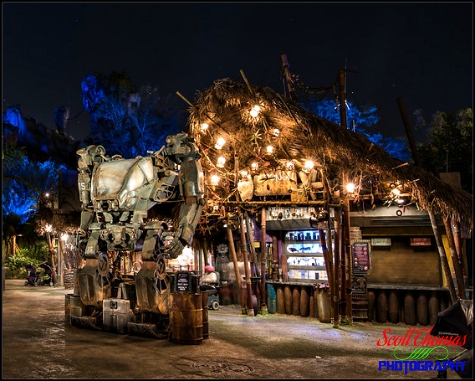 RDA Combat Amp Suit in front of Pongu Pongu and Windtraders in Pandora.
Nikon D750/16-35VR, 30s, f/8, ISO 100, EV 0, 16mm Focal Length, Cropped, Tripod.
I bet you thought you would see something different from me for this topic. Do not worry, I will be featuring more Pandora night photography on my Friday blog this week.