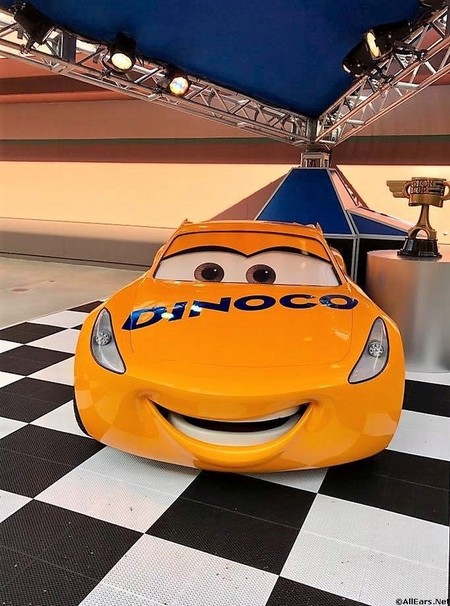 One of the fun things about Disney's Hollywood Studios is the unique character meet-and-greet opportunities. Some of the characters are regulars (like Chewbacca and Kylo Ren, Buzz and Woody), but others are around for a very limited time. Recently we headed to the Studios and the first order of business were the special characters! I was very excited that the friends we were meeting wanted to see the characters, too!
Arriving at 9 a.m., we were expecting the park to already be crowded because resort guests had an Extra Magic Hour morning. However, luck was on our side and the park crowd seemed like any other day.
We headed to Pixar Place to meet the new addition of Cruz Ramirez. Cruz does advance training in the new Cars 3 movie. You will find Cruz on the right just past Toy Story Midway Mania. It appears she may be here for several weeks.
After the meet and greet you can see a sneak preview of the movie until June 25. (By the way, I LOVED the Cars 3 movie!)
TIPS:
— Please don't touch Cruz, her paint job is still wet.
— To get the full photo with the marque, you will need to stand outside the roped area (see the photo above). The PhotoPass photographers will only get you and Cruz (the last photo). P.S. We had a fun surprise when we viewed our PhotoPass pics.
We next decided to head to One Man's Dream and the Guardians of the Galaxy 2 meet-and-greet with Star Lord and Baby Groot. The meet-and-greet is in the back of the exhibit. If you haven't been to One Man's Dream, be sure to fit a visit into your vacation. It is a treasure trove of exhibits about Walt Disney and the parks' history.
I found this meet-and-greet to be awesome. Not only is Star Lord very interactive, Baby Groot is just the cutest! Keep an eye on Baby Groot as he does some fun things!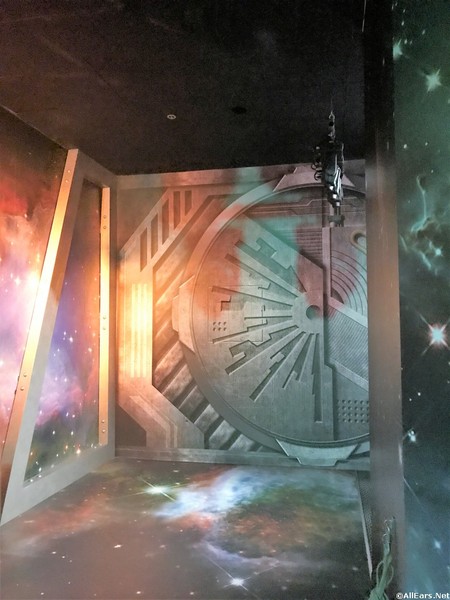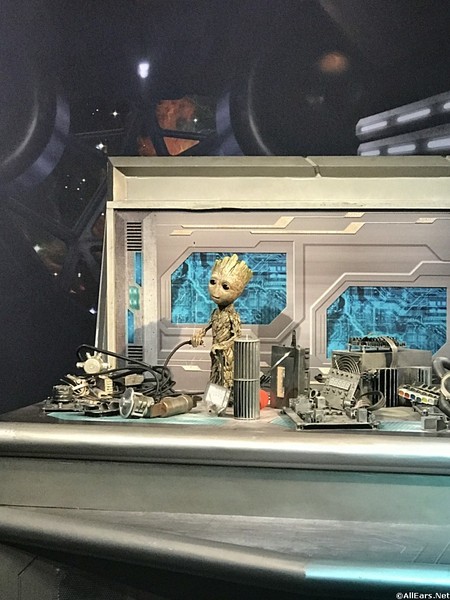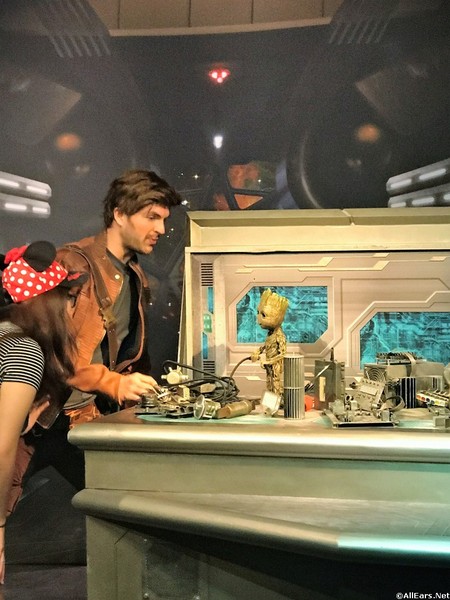 Last, but certainly not least, we visited the droid BB-8 from the film Star Wars: The Force Awakens. BB-8 is in the Launch Bay.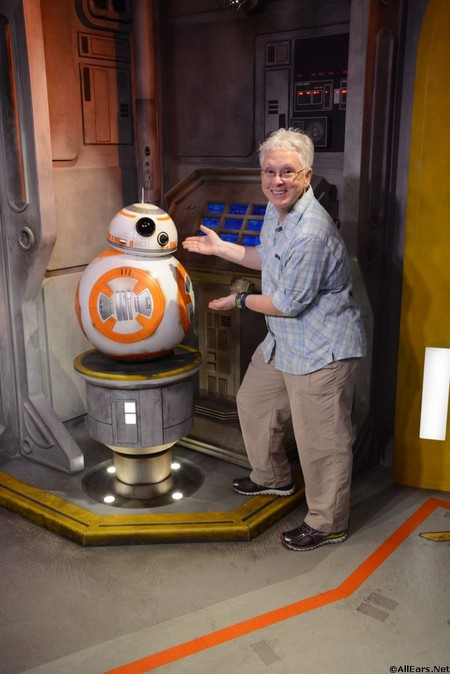 PhotoPass photographers were at each location.
Mission Complete! Not rushing, but not dilly-dallying either, this took just under 90 minutes.