Oh, what my children would have given to step into Elmo's World when they were little! They, like countless other little ones, were just obsessed with the adorable red puppet. Elmo's widespread appeal — and that of his furry friends — has prompted an expansion of SeaWorld's partnership with Sesame Workshop, the nonprofit organization behind Sesame Street. The Orlando theme park has announced it will bring to life Sesame Street with its own new land.
The new land will fit into the park in the current children's area, Happy Harbor, which will undergo a renovation that will be completed by fall 2022. The Orlando Sentinel reported the new Sesame Street land will be "more immersive than the Sesame Street Bay of Play kiddie areas in its San Diego and San Antonio theme parks or its Safari of Fun at Busch Gardens Tampa."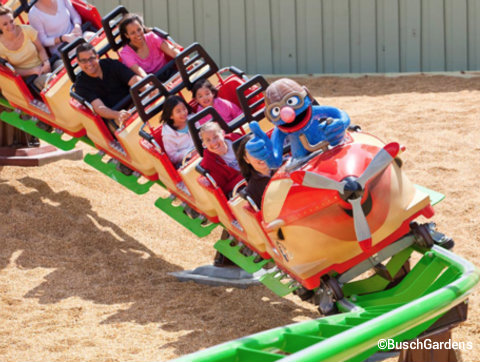 That's a tall order because Safari of Fun at Busch Gardens Tampa offers quite a number of Sesame Street-themed attractions and experiences. Among them: Air Grover, a junior coaster; The Count's Zambezi Rally, a kid-size car ride that takes you on a jaunt through the desert and tribal trails; Zoe-patra & the Hippos of the Nile, a splashy fun flume ride; Snuffy's Elephant Romp, fly around and around and up and down with Snuffy's fun friends; Elmo's Safari Go-Round, a tribal-inspired carousel; Rosita's Djembe Fly-Away, a swing ride through the jungle; Big Bird's Whirly Birdie, a playful ferris wheel; Telly's Jungle Jam, a play area to explore sound, shapes and shadows; Elmo's Treehouse Trek, Elmo's 3-story hideaway; Cookie Monster's Canopy Crawl, a three-story net climb; Slimey's Sahara Sand, sand-filled beachy oasis; Bert & Ernie's Watering Hole, a water adventure filled with bubblers, geysers, jets, dumping buckets; Abby Cadabby's Treasure Hut and Cookie Monster's Trading Post, exclusive Sesame Street gift shops; Big Bird's 123-Smile with Me, a character meet-and-greet; and Sunny Day Theater, home to a stage show featuring the Sesame Street characters.
"We'd like to build the actual Sesame Street that kids can be on and walk down," SeaWorld Entertainment CEO Joel Manby told the Sentinel. "We will have hopefully a Sesame parade, rides, show where they can see and meet the Sesame characters."
Sesame Street characters currently only appear at SeaWorld Orlando for stage shows during the holidays. Previously, they also met guests during character breakfasts. SeaWorld parks have had a 37-year partnership with Sesame Workshop.
There is a single theme park dedicated to Sesame Street — Sesame Place — located in Langhorne, Pa. between Philadelphia and New York City. A second such park will be built no later than mid-2021, though a U.S. location has yet to be determined. After the opening of the second Sesame Place, SeaWorld will have the option to build additional Sesame Place theme parks in the United States.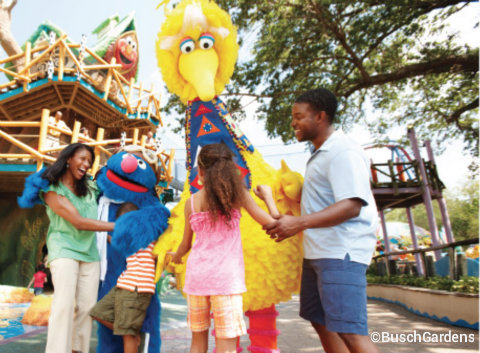 "Expanding our Sesame Place theme park footprint will both deepen our relationship with longstanding fans and help us to connect with new families," said Steve Youngwood, Chief Operating Officer of Sesame Workshop, in a press release. "This partnership will also enable the Workshop to continue producing high-quality educational programming for the next generation."