One of the reasons I enjoy staying at either the Port Orleans Riverside or French Quarter Resorts is the ease of getting to Disney Springs using the water ferries on the Sassagoula River. They are a relaxing way to travel to and fro the resorts and the re-imagined shopping and entertainment complex.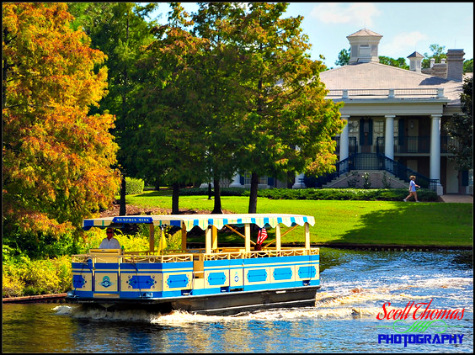 Memphis Miss water ferry on the Sassagoula River near the Port Orleans Riverside resort.
Nikon D700/28-300VR, 1/60, f/11, ISO 200, EV 0, 82mm Focal Length.
Deb will be here tomorrow to share her watercraft photo.