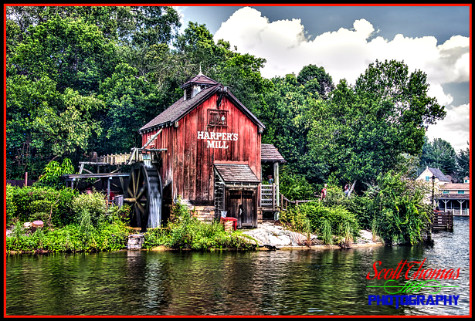 HDR Image of Harper's Mill on Tom Sawyer Island.
Nikon D750/28-300VR, f/18, ISO 100, EV +0.3, 52mm Focal Length, HDR Image.
How was your Thanksgiving? Eat alot? Out shopping today?
Scott is doing both as he is visiting relatives in central Florida before moving over to Walt Disney World all of next week. Follow Scott's Twitter account @Scottwdw as he covers all the holiday happenings around the parks and resorts. Not to mention all the meals on this visit. You might find Scott taking a nap on Tom Sawyer Island near Harper's Mill after one of those meals.