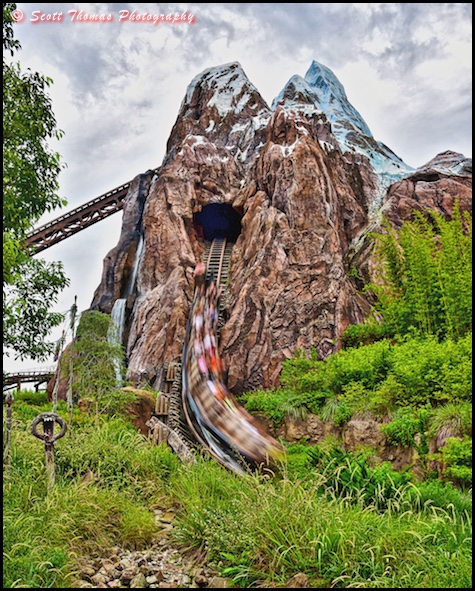 Guests riding Expedition Everest in Disney's Animal Kingdom.
Nikon D750/28-300VR, 1/15s, f/22, ISO 100, EV 0, 28mm Focal Length.
While Scott wishes he was riding Expedition EVEREST in Disney's Animal Kingdom today, he is doing a Stay-cation this week and next. He did want to point out this is another motion photo using a slow shutter speed and a steady hand. Scott used Macphun's Intenify CK's Soft HDR filter to pull out the details in the scene.