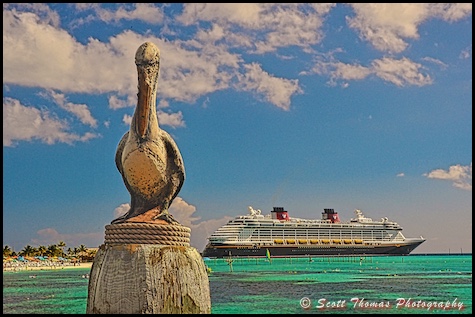 Disney Dream cruise ship docked at Castaway Cay.
Nikon D700/28-300VR, 1/125s, f/29, ISO 720, EV -0.3, 45mm focal length.
Scott is on vacation this week cruising on the Disney Cruise Line with a stop at Castaway Cay. We are sure there will be many Konk Koolers consumed in his travels. Scott will be back next week and sharing his adventures from the Caribbean.