Contributing photographer Jason of
disneygeek.com
sends us these photos from his trip to the parks on Friday, January 16, 2015.
This picture set takes a look the state of some of the renovation projects going on around the resort. This weekend was the inaugural Star Wars Half Marathon and Laura will be covering those events in a series of posts, too.
Starting off today at the Disneyland Hotel. Some renovation work going on around the hotel. Appears to be fall protection enhancements.
The work continues around to the Fantasy Tower.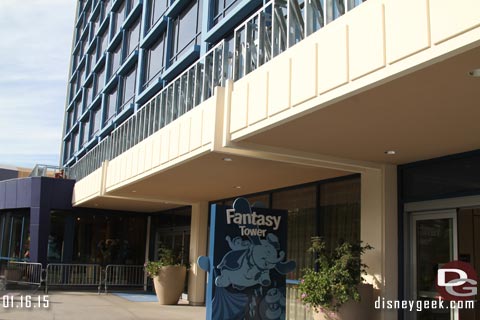 In Disney California Adventure, the facade of Taste Pilot's has been removed. No other visible progress in Condor Flats from Carthay Circle.
The Bakery is still behind walls with no real visible signs of progress
The water level in Paradise Bay is down to a point where the platforms are sitting on their risers and the water is below that.
Barriers are up, blocking the lower portions of Paradise Park.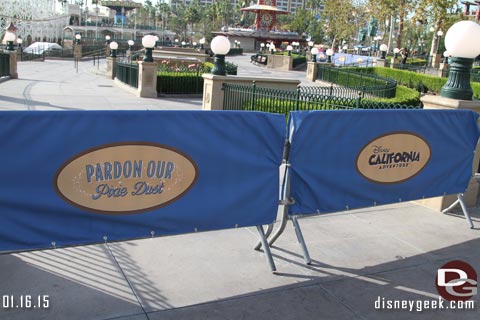 From near the Zephyr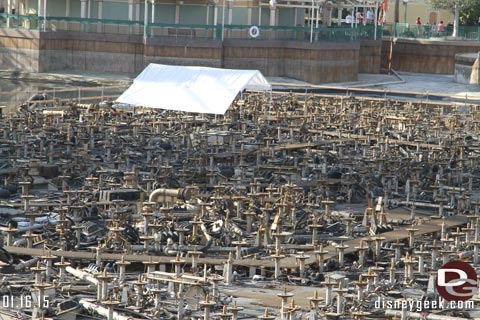 Walking to Disneyland, no visible progress on the renovation work to the stroller/wheelchair rental facade.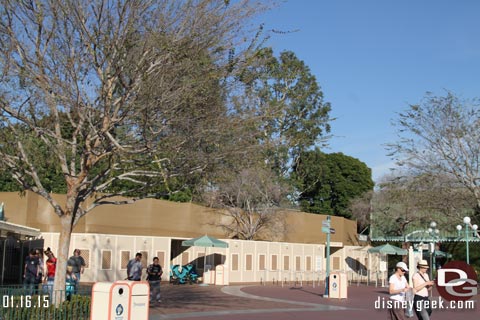 The Big Hero 6 signage is still up at the Magic Eye Theatre in Tomorrowland.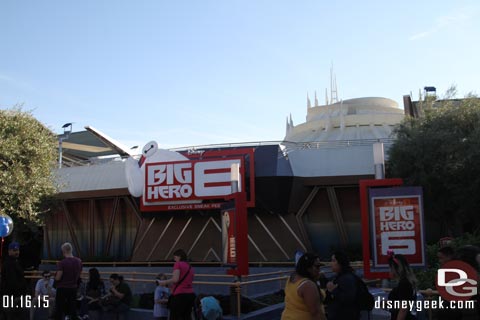 A look at the current state of Condor Flats from the Monorail. The concrete in front of Soarin' has holes in it and looks like it will be removed in the coming days.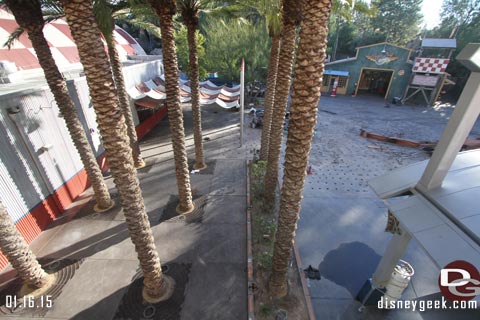 The Cool Your Jets rocket engine tower is gone.
The "it's a small world" facade is under wraps. The holiday version of the attraction is still open for a few more weeks.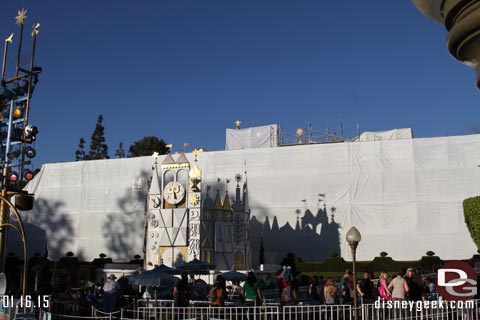 The clock remains visible and functional.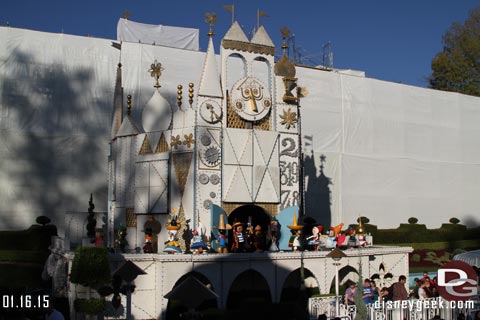 A completed project — The Royal Courtyard has reopened in New Orleans Square.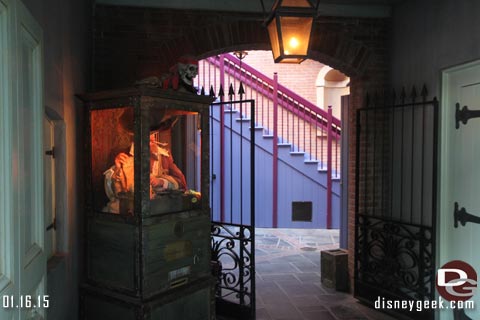 The stairs have been rebuilt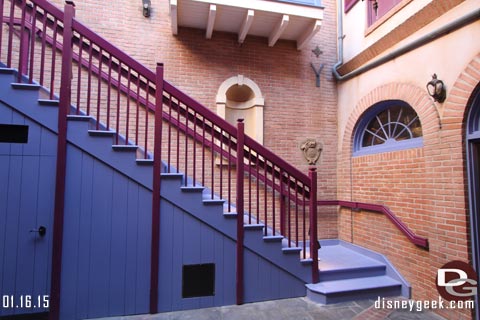 A couple merchandise displays/cases on the one wall.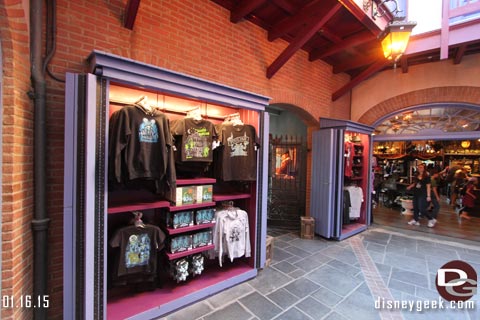 The Haunted Mansion is closed to switch back to the regular show.
Critter Country is closed now for some renovation work. The wall is right at the exit to the Haunted Mansion.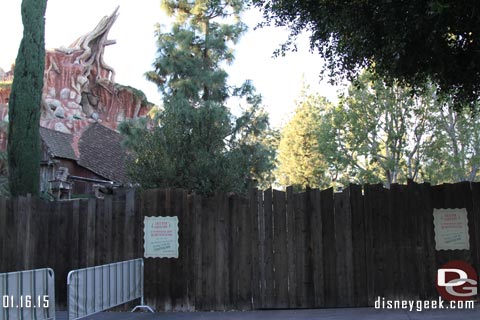 Mesh is up on both sides of the Critter Country bridge so you cannot see what is going on from the Railroad.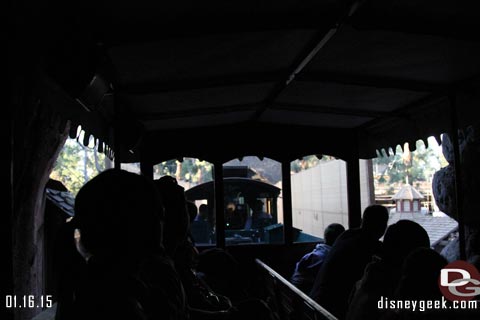 Through the mesh you can see scaffolding up on the Hungry Bear restaurant.
The Christmas lights are still on at "it's a small world" holiday, for the sections not covered by the tarp.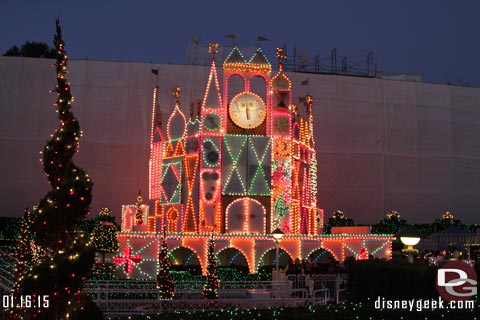 Finally, they have installed new white lane markers at the parking structure exit area (they were working on them when I arrived this afternoon). They do stand out at night.
Hope you enjoyed this highlight tour of some of the renovation projects going at the Disneyland Resort. For additional photos and details from this trip you can check out the full Disneyland Update I posted on my site, http://disneygeek.com Also be sure to follow me on twitter @disneygeekcom for pictures from the parks.