So E3 (Electronic Entertainment Expo) 2014 has come and gone, leaving in its wake initial impressions of everything new and upcoming in the world of video games.
All the major console companies had their usual gigantic booths displaying the latest in hardware and software…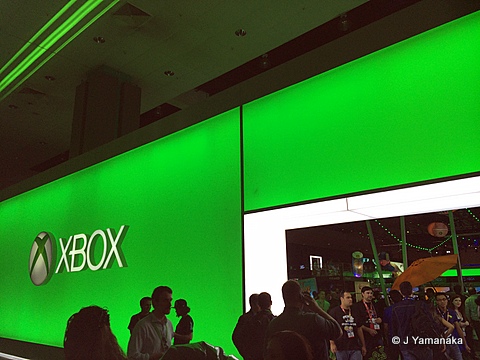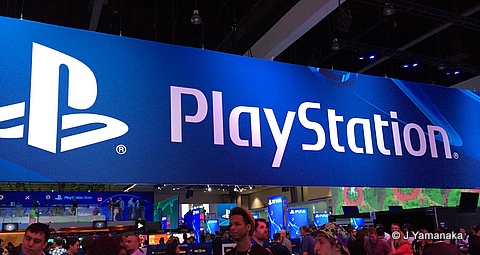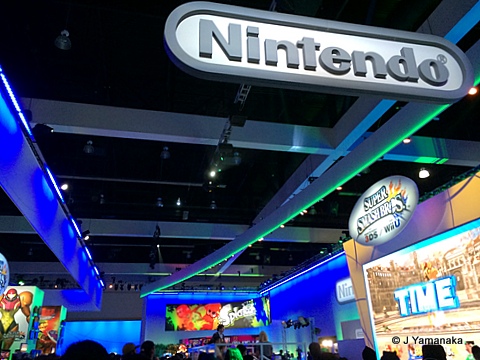 …and of course, no shortage of avid gamers enjoying the various demos.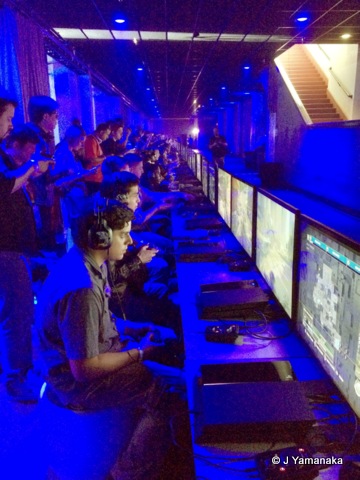 This year, Disney Interactive had its typically ebullient presence promoting the next generation of Disney Infinity: Disney Infinity: Marvel Super Heroes (2.0 edition.)
Many updates and changes have been packed into this updated version, with the most obvious being the addition of some of the most popular Marvel characters from the Avengers and Spider-Man franchises.
In the Play Set mode, each character will come with their own storylines, written by Marvel comic writer Brian Michael Bendis, just as in the original game. Unlike the Disney characters however, who all exist in their separate and distinct realities, the Marvel superheroes all largely inhabit the same one (often even the same city–New York,) so under certain circumstances the characters can cross over to interact with each other within their respective stories.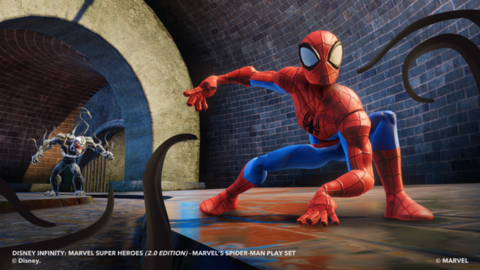 I had a chance to play a bit with a few of the new characters and the gameplay does seem to be much more interesting as all the actions for each hero are specifically characterized to them. In version 1.0, each character generally had differences in their modes of combat and gait as well, but the new ones have wildly distinct movements and methods of transportation. Whether web-swinging (to what do the webs attach, when you see the tops of buildings underneath you?) or flying via repulsor rays, the variety is much more engaging than before.
The Toy Box mode has also gotten several updates that make it far more enjoyable for a wider audience. While the older version provided players with enormous freedom to create anything they could imagine, the amount of time and effort required to meticulously build large, complicated structures made it somewhat frustrating for the impatient (me) or the construction-challenged (also me.) In this brave new world, players are still able to build things manually, as before, but also have the option of either calling up "builders," who can be assigned to create various structures while the player goes off to other adventures, or using a new Creator tool which can produce a randomly generated construct based on given parameters.
Another new aspect of the Toy Box is the ability to create building interiors, as well as exteriors. Tardis-like, the interiors are not limited by the dimensions of the outsides, and portal doorways can connect rooms together that are not linked geographically.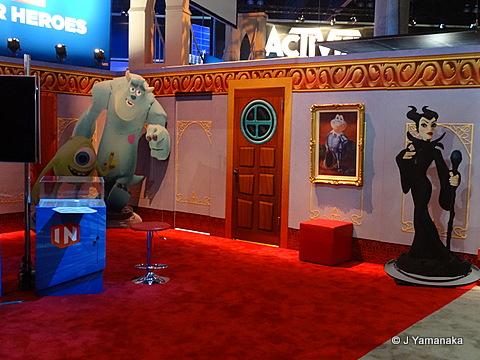 There will also be the option for more structured play in the Toy Box, as new pyramid-shaped discs will give players different missions that can be accomplished with any of the Disney Infinity characters.
In addition to new power discs capable of changing the Marvel characters' environment, outfits, and vehicles, they can also summon "Team Up" heroes to assist in a given situation, such as the Winter Soldier and the Iron Patriot.
On the Disney side, more figures are also in the works; the newest ones will be Maleficent (Angelina Jolie version,) and Merida.
New power discs for the traditional Disney characters include environments from "Wreck-it Ralph," a float from the Main Street Electrical Parade, Darkwing Duck's grappling gun, and the USS Swinetrek.
Should you need accessories, something to carry all your new Marvel gear around with you, perhaps, there will be no shortage of options in the stores on that count.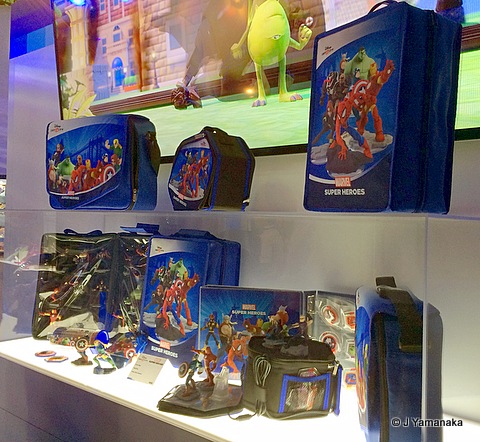 Even your headsets can be made Marvel thanks to the wide assortment of speaker plates available to personalize your Turtle Beach cans.
Disney Infinity Edition 2.0 is set to release this Fall on PlayStation 3 and 4, XBox 360 and One, Wii U, PC, and iOS. All Edition 1.0 figures, toys, and power discs will be forward compatible with the new software.