In the summer, a young (or less-young) nerd's fancy lightly turns to thoughts of cons. This year's convention season kicked off with WonderCon, once again held in Anaheim.
Disney was well represented by many of its myriad branches in panels, merchandise, and, of course, cosplay.
For aspiring TV writers, the panel, "Disney|ABC The Art of the Pitch: The Writer. The Director. The Story," showcased various mentors and current participants of the Disney/ABC talent development program describing the application process. At the end of the session, they took pitches from people in the audience and critiqued their presentations.


http://www.abctalentdevelopment.com/
One of the most popular panels I was able to get into was "Frozen: The Art of Story."
Made up of a number of artists who worked on various aspects of "Frozen" (Jeff Ranjo, Fawn Veerasunthorn, Nicole Mitchell, and Normand Lemay,) the group discussed different ways the film's story developed and showed storyboards of alternate versions of some of the scenes. One hilarious segment (unfortunately we weren't allowed to record or take photos) involved Veerasunthorn pitching a slightly different version of the Elsa-Anna ballroom confrontation scene:
"Elsa: You can't marry a man you just met!"
"Anna: You can if it's true love!"
"Elsa: What do you know about true love?"
"Anna: I could ask you the same thing!"
[Audience: "oooooh."]
"Elsa: I'm sorry, I do not give you my blessing. Now if you'll excuse me…"
"Hans: Your Majesty, if I may…"
"Elsa: No, you may not. This is between me and my sister."
"Anna: Ha! There's nothing between you and me, thanks to you! And you know what? I don't need your blessing! You're not my mother!"
[Audience: "OOOOH!"]
"Elsa: I may not be your mother, but I am your Queen."
[Audience: "OH SNAP."]
"Elsa: …And as your Queen, I forbid it."
"Anna: …WHAT…"
"Anna: MEAN! MEAN QUEEN!"
[Audience dies.]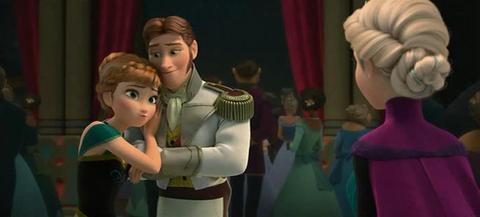 She also spoke on how initially Hans wasn't present in this scene, but that it made Anna look like maybe she was just imagining the whole relationship in the first place. Putting him in gave the scene both an emotional and a physical representation of the break between the sisters.
"The Making of The Star Wars" had artist Mike Mayhew show how he developed the art style he used to help create "The Star Wars"–a series put out by Dark Horse Comics officially adapting George Lucas' original screenplay for Star Wars.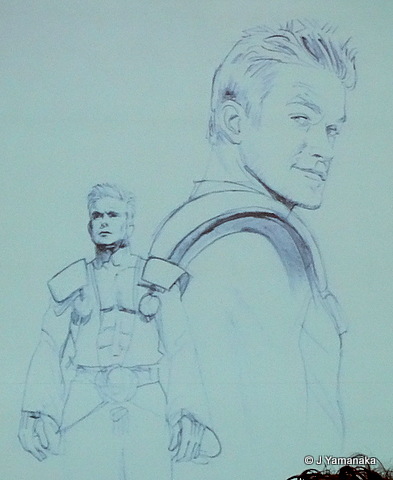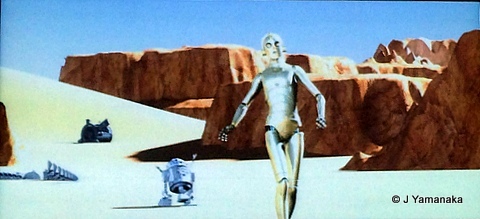 The popular ABC show "Once Upon A Time" was also represented with co-creators and executive producers Edward Kitsis and Adam Horowitz, along with Josh Dallas (Prince Charming,) and Rebecca Mader (Wicked Witch of the West,) presenting the next week's episode and answering questions.
They also had an autograph session, which, if you could figure out where to line up in the morning and won the lottery, scored you the chance to get all their signatures on a mini-poster.
Past ABC/Disney Fellow and present "Once Upon A Time" writer/producer Jane Espenson was present on several panels during the weekend, including "TV Guide Magazine's Fan Favorites Showrunners" with Chris Carter (X-Files,) and "Husbands: Breaking Through."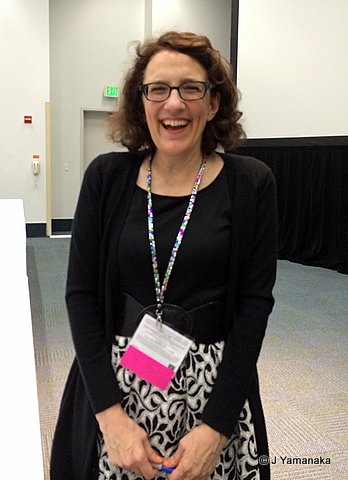 On the Marvel front, while the studios were conspicuously absent, editor Sana Amanat and writers Kelly Sue DeConnick (Captain Marvel), James Robinson (Fantastic Four), and Mark Waid (Daredevil) spoke on the "All-New Marvel NOW!" panel about the many changes coming to the fictional and publishing world of Marvel following the events of the "Avengers vs. X-Men" storyline.
Finally, almost every con these days has a masquerade contest, and WonderCon is no exception.
From Avatar to the winning entry from Frozen, there was a plethora of contenders.
Hosting was Star Wars Weekend regular Ashley Eckstein (Ahsoka Tano.)
This is, of course, only a smattering of all the different talks and games and videos that were available throughout the show. Of course the exhibitor's floor was the usual huge draw that it always is for eager shoppers and purveyors of art.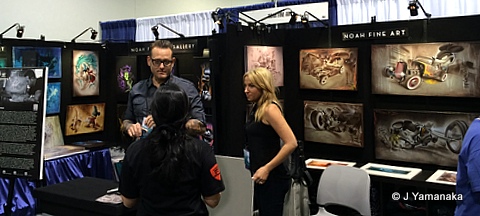 Did I mention the cosplay?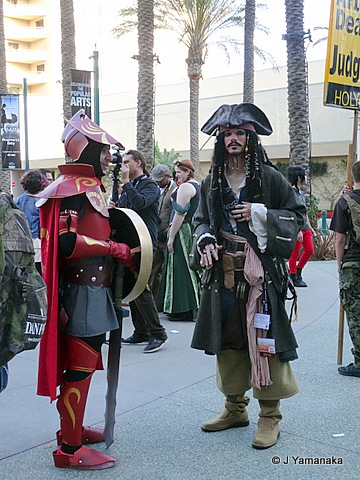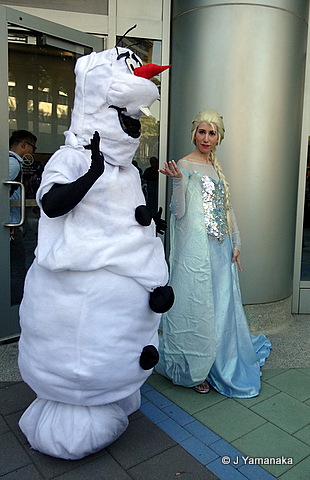 …WonderCon never bothered him anyway…