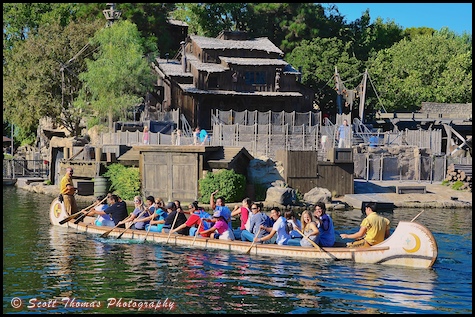 Guests paddling a Davy Crockett Explorer Canoe at Disneyland.
Nikon D700/28-300VR, 1/250s, f/8, ISO 200, EV 0, 50mm focal length.
Here is a scene you will not see in Walt Disney World, the Davy Crockett Explorer Canoes are found in Disneyland on the Rivers of America where guests provide the power to take a tour around Tom Sawyer Island and back to Frontierland. Everyone was having a good time and some even waved to me.