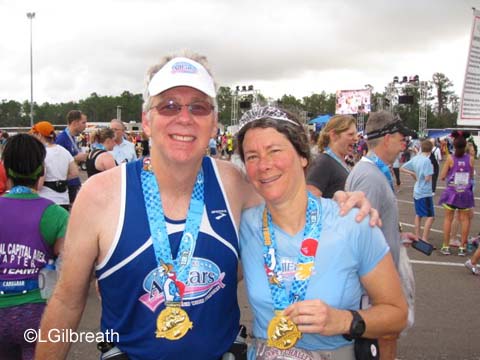 Three down, one to go! Though we haven't even done half of the distance yet – Michelle told me today that it's not until we get 1.9 miles into the marathon tomorrow that we will have done 24.3…
I am beginning to think that the Dopey Challenge is really a long-term study on the effects of sleep deprivation. We are pretty tired. Today started at 2:00, and between the race, the team meet this afternoon, and hanging out having dinner with friends tonight, it has been a very long day already. So I'm afraid there won't be a race recap of today's half marathon for a few days.
I do want to leave you with this photo from the team meet today – this year Team AllEars raised $104,725 to fight breast cancer, and over the last five years the team has raised $330,620! Thank you to all of you who have contributed!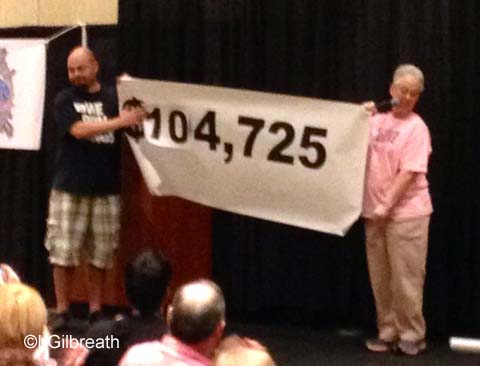 Marathon tomorrow. I think we are ready, and will get through it ok, but it's still going to be a tough day.