Travel back in time to October, 2009 at one of the Children's Hospital of Orange County's Walk in the Park at Disneyland. Along the route, fundraisers could stop and take photos of many beloved characters. Cast Members wanted people to keep moving so you could not obtain autographs or pose with characters until the park officially opened.
In Frontierland, Princess Tiana and Prince Naveen from The Princess and the Frog posed with the Mark Twain Riverboat behind them. Crowds gathered all around to see the attractive couple so I just positioned myself and waited for the pair to fit into the frame, cropping out children's heads in front of me.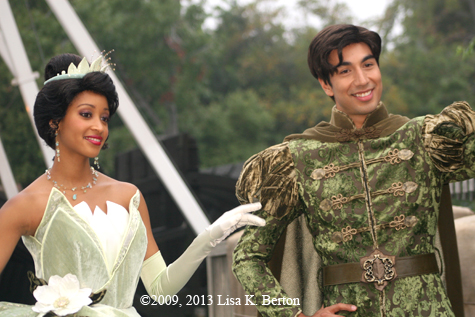 Okay, not too bad. This should be easy.

I spoke too soon.

Well, that would have been a good shot.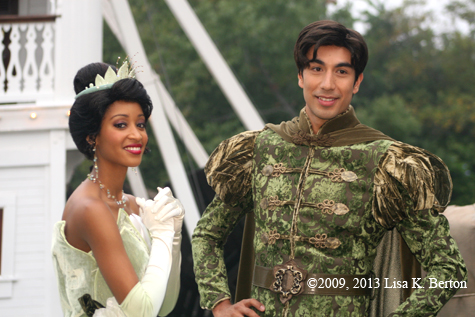 I'll take what I can get. It's time to move on.
Come on over and "Like" my Facebook page or follow me on Twitter, my handle is lisano1.