It's beginning to look a lot like "¦ Halloween at Walt Disney World. With the first Mickey's Not-So-Scary Halloween Party just three weeks away, the fall decorations are making their way onto Main Street, U.S.A, at the Magic Kingdom, and costumes have moved to the front of gift shops in all the theme parks.
Last weekend, my daughter and I spent some time at Mouse Gear at Epcot oohing and aahing over all the fancy costumes. She's about to turn 9 and she still loves all the Disney Princess gowns, which I'm certain is because we're annual passholders at Walt Disney World and she sees the princesses often. In any case, at Disney World, customers can find beautiful costumes year-round for Merida, Tiana, Aurora, Cinderella, Jasmine, Snow White, Belle, Ariel and Rapunzel for about $65 each.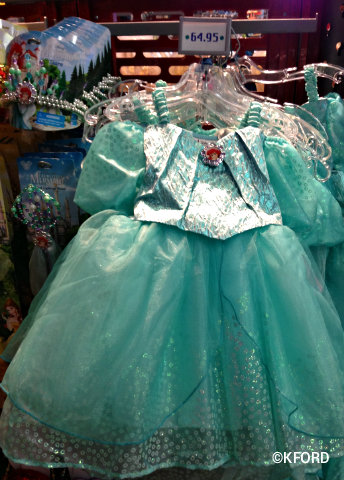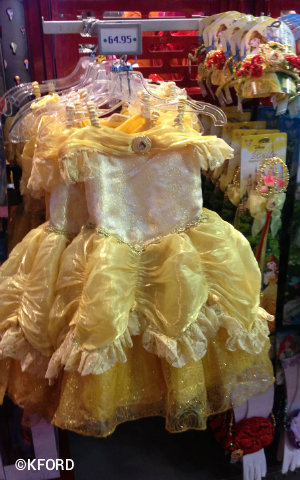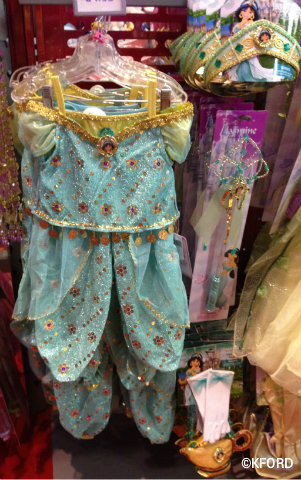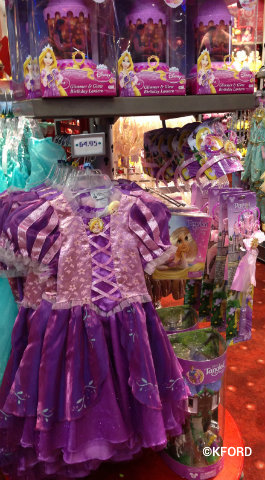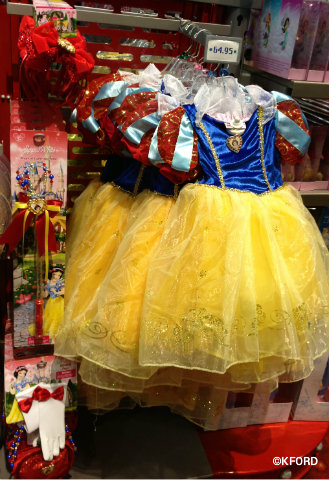 Of course, DisneyStore.com and its retail locations sell dresses for these same princesses at about $45 apiece. We have purchased princess costumes from both places, and they are among the highest quality fabrics and wear well, compared with costumes found at big-box stores. For us, that's a consideration because my daughter wears them not just on Halloween but also to the theme parks throughout the year. Perhaps the biggest advantage to the costumes at Walt Disney World, though, is that the sizes are more varied. At DisneyStore.com, princess costumes come in sizes 2/3 through 10. At Walt Disney World, the costumes go all the way up to size 14/16.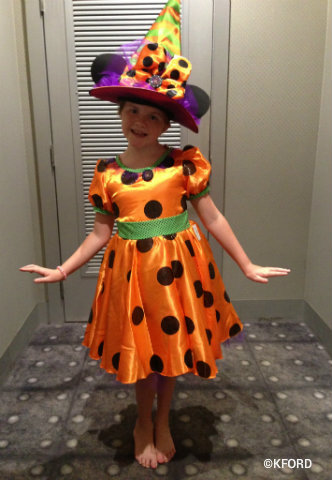 Plus, at Halloween, there are two different Minnie Mouse costumes for sale on Disney property. One is the traditional red with white polka dots, and the other is Minnie styled as a witch in orange with black polka dots and purple trim. The dress comes with tights, and the coordinating hat is a mixture of gorgeous details. The Minnie witch dress is priced the same as the other fancy gowns at Disney World, and the hat is about $25.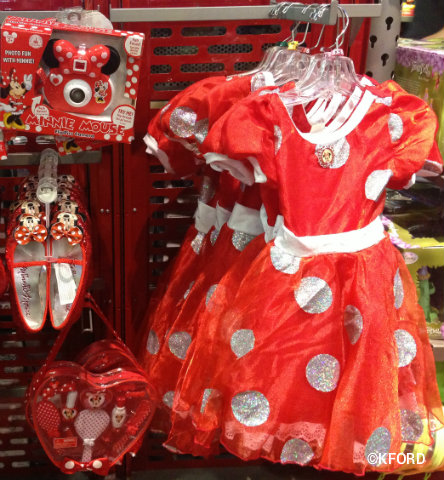 Beautiful accessories are available to complete each royal look, too. Guests can choose from crowns ($17.95), headbands ($13.95), wands ($19.95), wigs ($19.95), a gloves-and-purse set ($19.95), and a necklace-and-earrings set ($15.95). Would-be princesses can choose from two glittery shoe styles — a jeweled ballet flat ($29.95) or a gold sequined flip-flop ($21.95). Both types of shoes come in sizes 5/6, 7/8, 9/10, 11/12, 13/1 and 2/3.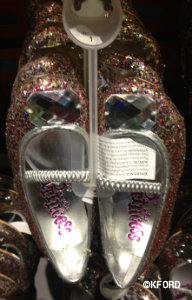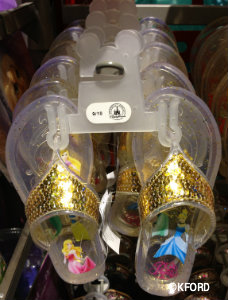 Want to purchase one of the Disney World costumes, but you won't be in the theme parks soon? You can contact Merchandise Guest Services and place a mail order by phone (877-560-6477), fax (407-352-6369) or email ([email protected]). Be sure to allow at least three weeks to receive your order.
Ordering from DisneyStore.com has its own advantages with a more extensive line of Disney costumes, including the other two official princesses, Mulan and Pocahontas; a Rapunzel wedding gown, Tinker Bell; Sofia the First; Glenda the Good Witch and the Wicked Witch of the West from "Oz"; Doc McStuffins; Izzy from "Jake and the Never Land Pirates"; and Jessie from "Toy Story." Accessories also are available, and shoes are designed to match each costume.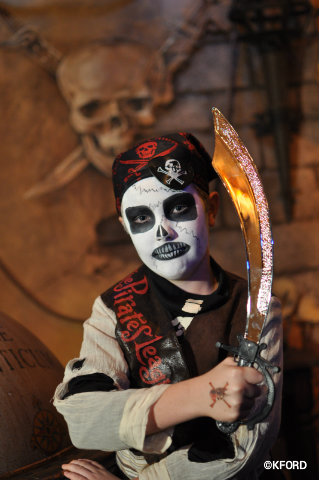 Boys costumes are available at both Disney retailers, as well. At Mouse Gear, we spotted the always-popular Buzz Lightyear and Capt. Jack Sparrow costumes (about $65 apiece) that have been sold for years. In fact, my son had the rogue pirate costume and loved it so much he wore it for the last two years. At DisneyStore.com, little boys can choose from Peter Pan; Captain Hook; Jake from "The Never Land Pirates"; Mike Wazowski; pit crew from "Cars"; Iron Man; Spider-Man; Captain America; The Hulk; Tonto; Woody; and Mickey Mouse.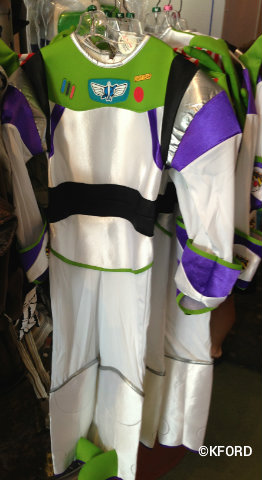 Shipping at DisneyStore.com is free with orders of $75 or more.