As the air turns cooler — at least in some parts of the country! — and the orange and black replace school supplies on store shelves, our thoughts turn to fall holidays. Each year, it seems that decorating for Halloween grows more popular, and one of the most common elements is a jack-o-lantern.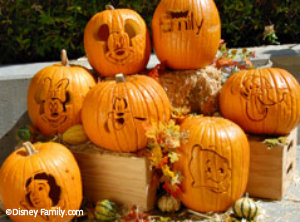 Many of the big retailers sell pumpkin-carving kits that allow families to recreate their favorite Disney characters. Here's a tip, though. Disney's Family.com posts a larger selection of character templates online — and they are free. Choose from:
* Jack Skellington
* Mickey Mouse
* Minnie Mouse
* Vampire Mickey
* Devil Donald
* Goofy
* Phineas
* Ferb
* Perry the Platypus
* Kermit the Frog
* Winnie the Pooh
* Tigger
* Mike Wazowski
* Sulley
* Rapunzel
* Ariel
* Snow White
* Tinker Bell
* Lightning McQueen
* Tow Mater
* Maleficent's dragon
* Stitch Witch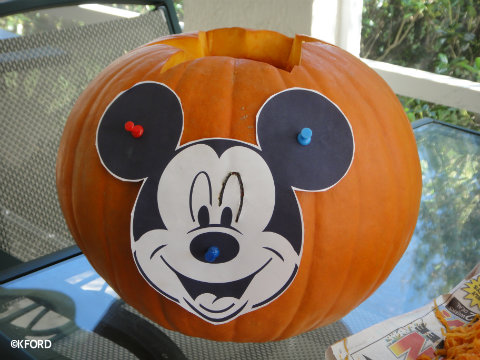 Disney Family.com offers these instructions for the templates once they have been downloaded:
1. There are two ways to transfer your design onto the pumpkin. One is to copy it freehand onto a clean, dry pumpkin with a water-based marker (mistakes can be easily corrected with a paper towel). The other is to tape your template to the pumpkin, then score the design into the skin by poking holes through the template with a nail or plastic poking tool (available in some pumpkin-carving kits).
2. Carve by starting at the center of your design and working outward (this avoids putting pressure on areas already carved). Begin with the innermost and smallest details. As each shape loosens up, gently push it out of the pumpkin with a finger or a dull pencil point (a good job for young kids).
Tip: If you cut something you didn't intend to, perform an ad hoc pumpkin surgery: Stick a toothpick through the flesh side of the piece and fit it back into place.
3. Lastly, put your jack-o'-lantern in a place of honor (away from flammables), and remember to blow out all candles before you go to sleep.
Over the years, my family has tried various templates for different versions of Mickey Mouse and Disney icons at our house. Here's a look at what we accomplished.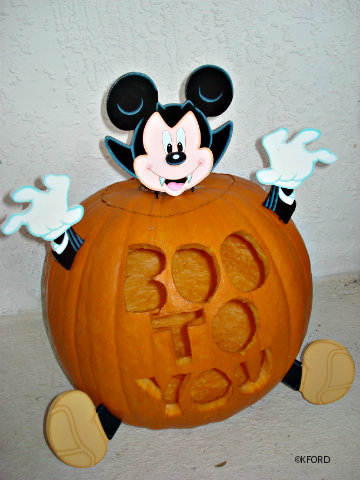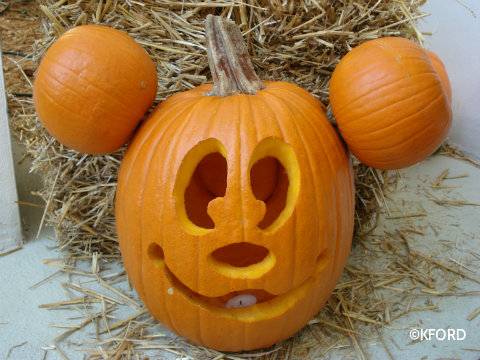 Feeling a bit more creative and want to design your own pumpkin face? Perhaps you'll find inspiration from these jack-o-lanterns that decorate the Magic Kingdom for Mickey's Not So Scary Halloween Party. Imagineers have carved shapes that represent nearby shops and attractions. Can you guess where some of these gourds were found?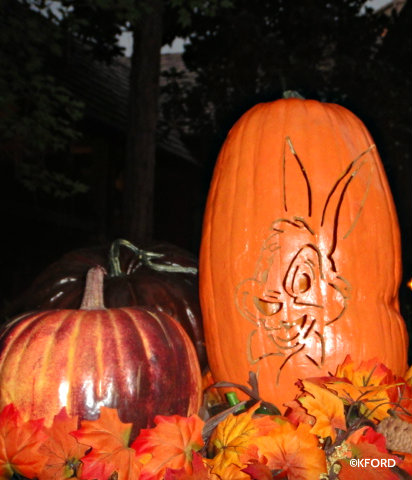 We'd love to hear about your most creative Disney jack-o-lanterns in the comments!