Do you have a budding young artist in your family? If so, you might be surprised to learn that there are many opportunities for your child to explore his or her creativity while you're on vacation at Walt Disney World.
In recent years, Disney World has built on the popularity of the Magic of Disney Animation at Disney's Hollywood Studios. Inside this attraction, guests come to understand the process of developing characters for films, including seeing an artist's studio and artwork from a current film. In the attraction's Animation Academy visitors learn to draw popular Disney characters from a qualified animator.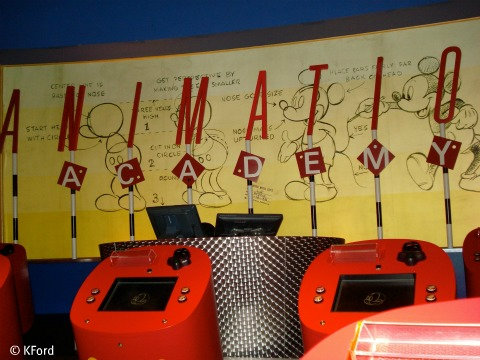 Another location where guests can hone their drawing skills is at Animation Academy inside DisneyQuest at Downtown Disney. These 30-minute classes take guests through the process of drawing Mickey and his pals step-by-step. Be sure to check the posted schedule on the second floor when you arrive at the gaming attraction if there is a particular character you'd like to draw that day.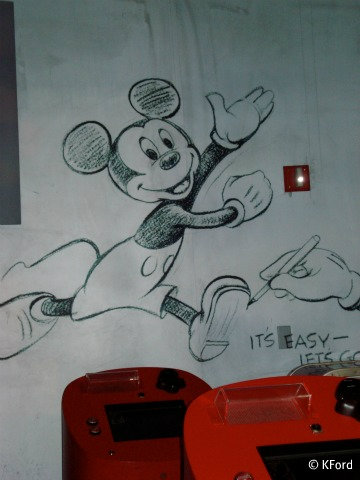 Afterward, guests can purchase their drawings for $5 each or a package that includes the drawing and a pin for $12. There is no other charge for Animation Academy. One-day admission to DisneyQuest is $37 plus tax for children ages 3 to 9 and $43 for ages 10 and older. (For more details, be sure to check out the AllEars.net resource page)
Most recently, a similar activity has been built in the lobby of the new Art of Animation hotel. Tucked in a corner to the left of the registration desks, guests will find comfy benches and an animation station, where the instructor shows line by line on a projection screen how to bring a Disney character to life. Here, guests draw on paper, while at the Magic of Disney Animation and DisneyQuest Animation Academy, the characters are created on a screen.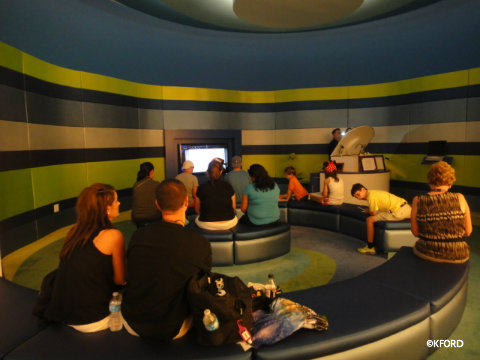 Art of Animation classes take place on the hour Wednesday through Monday from 10 a.m. to 6 p.m. and are free to Art of Animation guests. (For more about the new Art of Animation hotel, be sure to read the AllEars.Net overview)
If you missed the class for the character you really wanted to be able to draw on your own, the resort sells books that teach visitors how to create Mickey Mouse and his pals from scratch. New on Disney World shelves: A guide to drawing Merida and other "Brave" characters. My children have collected just about all of these books on various trips to Disney World and continue to use them at home.
In addition to taking animation classes, young artists might enjoy watching professionals at work. At Magic Kingdom, guests will find street artists waiting to draw their portraits. As with most activities at the theme park, guests are invited to watch and even ask questions. This is a good opportunity for those interested in sketching to learn what it takes to do work on the spot.
Some hotels also have "resident" artists, such as the one at Port Orleans Riverside. A painter in the lobby from 6 to 11 p.m. will create customized face and full-body images for guests. Pricing starts at $15 for a black-and-white face painting and increases to $28 for a full-color body painting.
Families who visit Disney World in the fall are in for a treat: the Festival of the Masters takes over Downtown Disney from November 9 to 11. This is open-air art show offers one-of-a-kind paintings, photographs, sculptures, jewelry and more. Animation Academy is moved outside DisneyQuest and the sidewalk art is amazing.
Plus, there are many art opportunities for kids. Last year, my son was most excited by the Epic Mickey gaming booth. Not only did he get to preview the much-anticipated game, but animators were drawing Mickey Mouse and Oswald the Lucky Rabbit and giving them to guests in line. A Disney spokeswoman confirmed there will be a booth for Epic Mickey 2 at this year's Festival of the Master. Admission to the festival is free.
If you've found other art opportunities for kids at Disney World, please tell us about them in the comments.