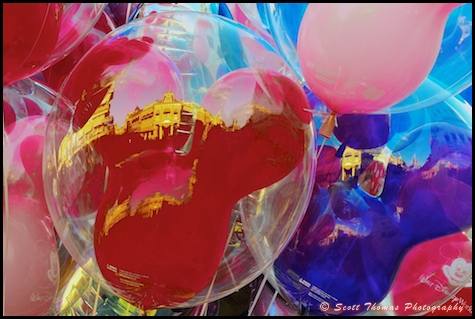 Balloons reflect Main Street USA where they are sold by the hundreds.
Nikon D7o0/28-300VR, 1/125s, f/16, ISO 2500, EV +0.3, 100mm focal length
As Barrie mentioned, balloons, especially those found at Walt Disney World, are special. As I walked around the Magic Kingdom this week (boy, that's neat to say!), I saw the buildings of Main Street USA reflected back on the surface of these popular Mickey Mouse balloons as the Sun was setting. Making for a sunny Disney Pic of the Week about Balloons.