Now, on to the Wilderness Lodge.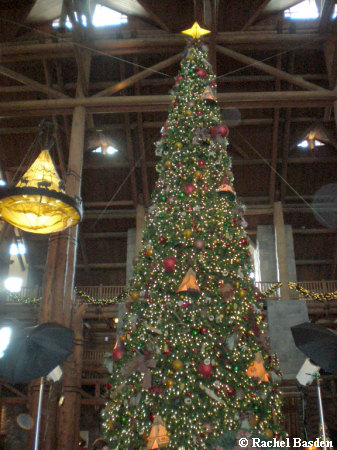 Their tree has more wilderness and American-Indian inspired ornaments, like tee-pees:
They also have the added bonus of visits with Santa at this resort!
Over at the Animal Kingdom Lodge, designed by the same person who created the Wilderness Lodge, they're decorations are just as beautiful. At this resort, the theme revolves more around Africa and animals: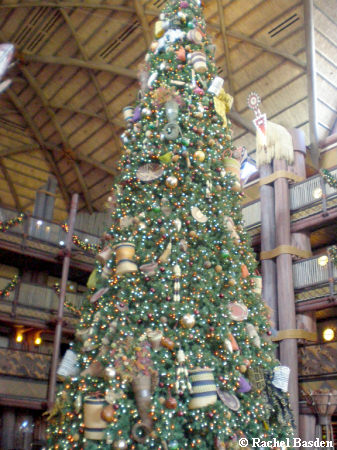 Here are some of the close-up shots: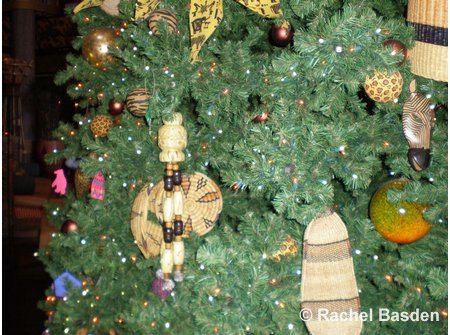 At the Polynesian Resort, there is a lovely tree that is decorated with beautiful Hawaiian flowers and shells: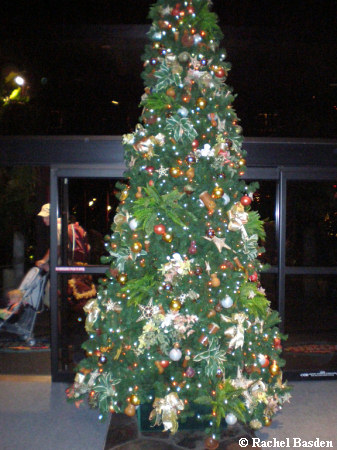 These are some of the details up close:
This resort also had something we didn't notice anywhere else. They had edible Polynesian themed houses and buildings. They were made by the different staff members, some individually and some made them within departments. Here are some examples of their amazingly talented staff's work: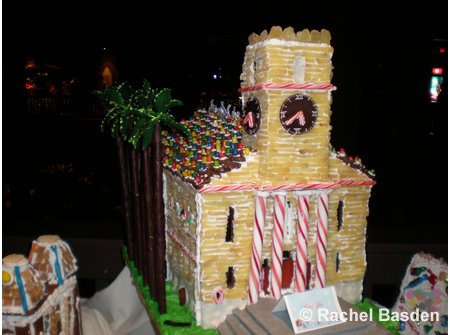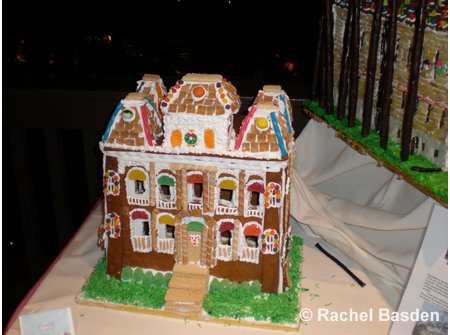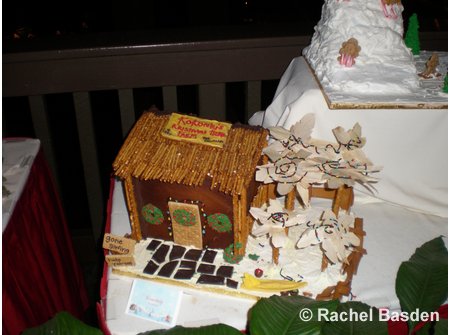 Each resort has its own way of decorating for the holidays. It's great to take a break from the parks and take your own tour of each one. As unique as each resort is, so are the ways they express their holiday cheer. They are seriously worth checking out!
Next up, the Theme Parks
Rachel Basden