So you're planning a trip to Walt Disney World! In between experiencing thrilling attractions and munching on Mickey-shaped food, you will discover lots of souvenirs — and Disney is constantly releasing new ones, too! Between seasonal gear and an overwhelming supply of clothes, accessories, and toys, it can be hard to decide what's actually worth your money.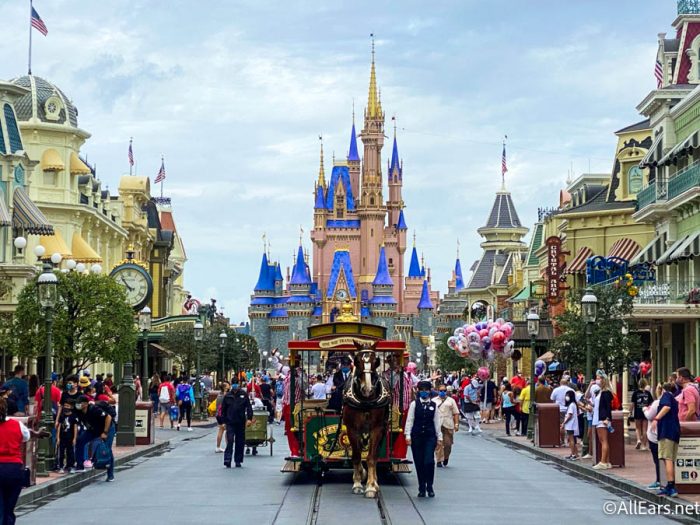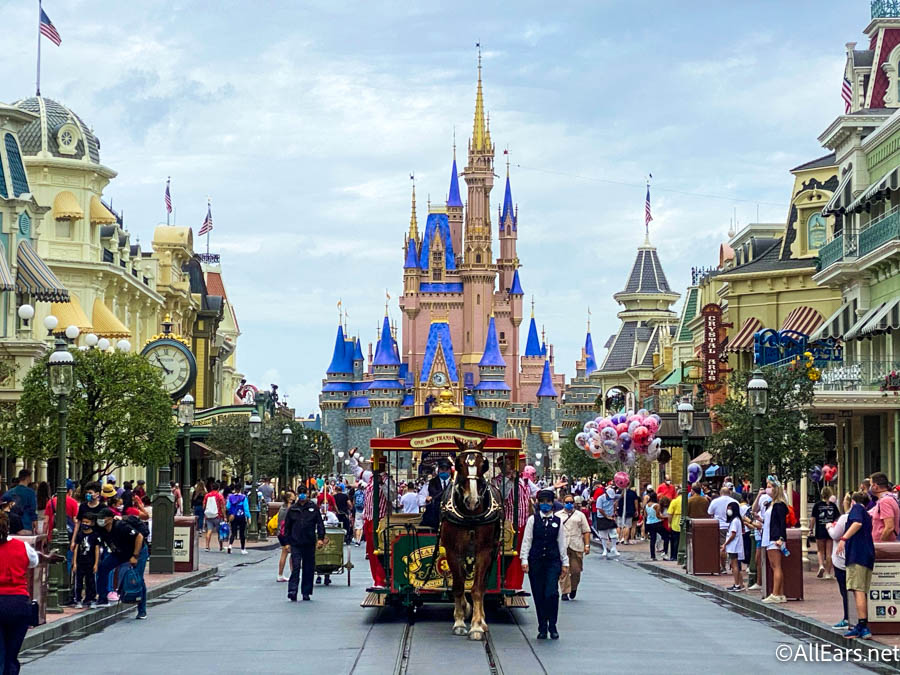 If you're trying to figure out what to buy at Disney World, here are ten souvenirs that aren't worth your money.
Popcorn Buckets
These collectible popcorn buckets come in designs from Mickey balloons to Simba to a Toy Story alien. They're typically refillable, which means after you buy one, you can get unlimited popcorn refills for $2 for the length of your stay.
This may seem like a great deal, but the popcorn buckets are bulky and cumbersome to carry around throughout the day. They're also tricky to store and get home on a flight. Unless you are absolutely committed to one of these buckets, we say skip 'em.
Bubble Wands
If you take a walk around Disney World, chances are you'll find a kid waving around a bubble wand — though you'll likely be blasted in the face by bubbles before you even see them! The wands are usually priced at $22.99, and they often light up — we even saw one around Christmas time that let out snow instead of bubbles!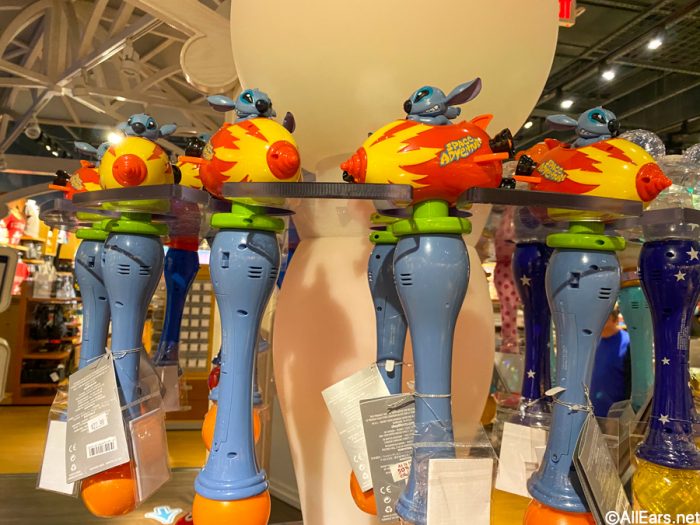 These toys are pricey for something that may never be touched when you get home from Disney. And while your first bottle of bubbles comes with the wand, you will likely be stuck buying replacement bottles throughout your stay to keep the bubble party going. This is one investment we suggest you skip. 
Souvenir Sippers
Just like popcorn buckets, people can get really into souvenir sippers! Disney regularly releases new ones, including some stellar seasonal options like Sven or Madame Leota.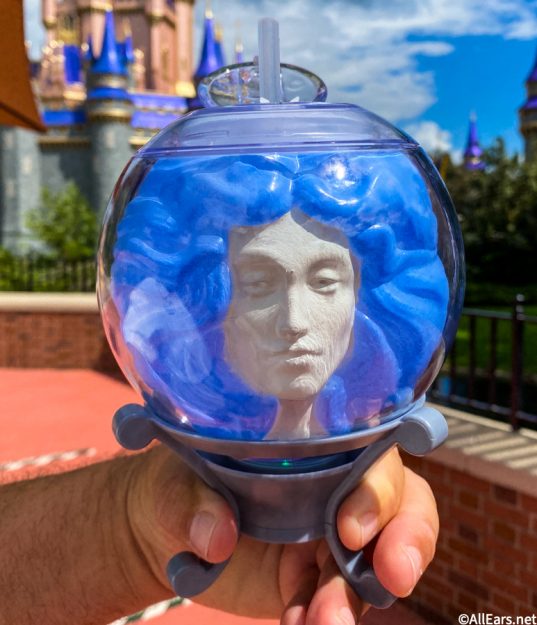 Keep in mind that these are not refillable, so it can be tricky to justify the price. The Madame Leota sipper, for example, retailed at $15.99. Because these can be a pain to wash, reuse, and store at home (not to mention carry around a park and squeeze into a suitcase), sippers may not be worth the effort — or the cash. 
Kids' Costumes
There's plenty of opportunities to dress like a princess, pirate, or more in Disney, but the costumes in the parks are pricey (usually around $100) . You can get them cheaper online at shopDisney (especially if you catch a promotion!) or even at your local party or box store.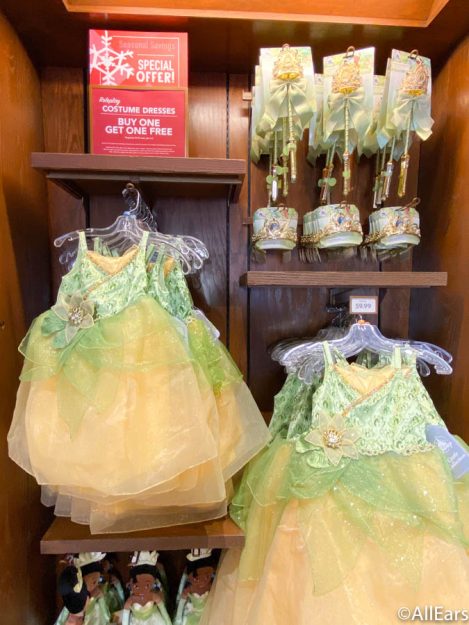 Typically they aren't the same quality outside of Walt Disney World, and if your little one is a stickler for the details on the dresses, they might notice some differences between the character's on-screen look and the less expensive costume dress. But for a kid who's outgrowing clothes quickly, the less expensive versions outside the parks will get the job done.
Balloons
The iconic Mickey balloons come in so many colors, and they seem like a must-buy for your perfect Main Street, U.S.A., picture. They're iconic Disney, right? But think twice! These balloons are expensive — $14 apiece!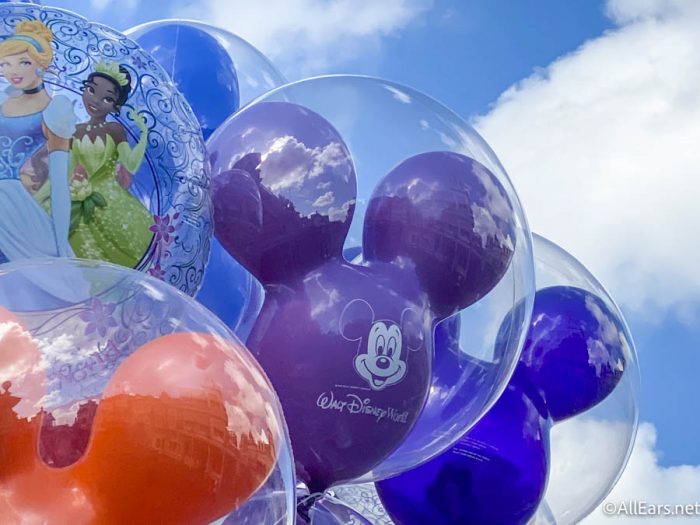 Some things you should consider before splurging: your balloon will not last forever, and it'll be difficult to get it home after your vacation (if it even makes it that long). That $14 can be spent on a souvenir that will last a lot longer — and is a lot easier to carry! And if you must have a balloon pic on Main Street, talk to the balloon Cast Member; often they'll let a guest hold the big bunch of balloons for a pic (don't worry — they hold the strings, too!). 
Pet Toys
Disney has been expanding its Disney Tails collection, which features pet apparel, toys, and more. However, we don't recommend you buy the toys.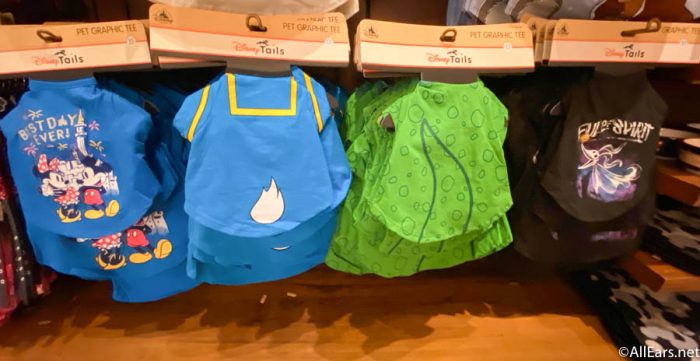 While they offer an opportunity for your pet to rep your favorite Disney dog or cat, we question if the hefty price is worth it. Are you willing to pay $17.99 for a pull toy your dog may destroy in minutes? We say stick to the apparel or other accessories when it comes to pet souvenirs.
MagicBands
We're constantly seeing new MagicBands from Disney, both online and onsite, but it's hard to justify purchasing new ones constantly. Disney has always offered the option to reuse your old MagicBands, so if you do buy one, you're set to use it for a long time (well, for as long as the battery inside the Band lasts)!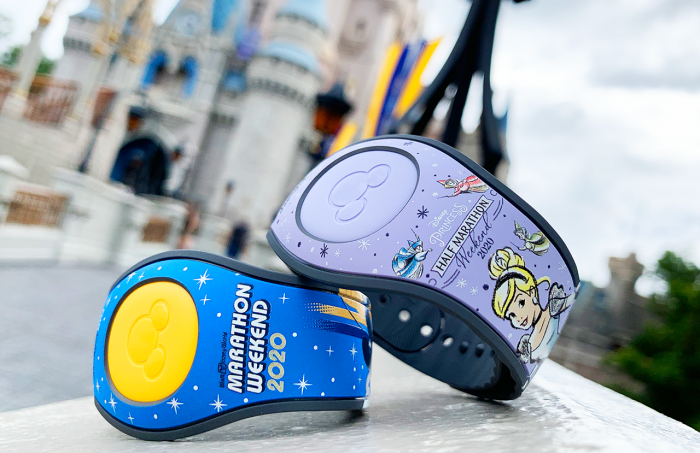 Some of the bands — like the designer options — can get really expensive. One of the Dooney and Bourke MagicBands is $58! It's hard to justify that price for something with such limited use. 
Misting Fans
Misting fans can really help with that Florida heat. On scorching days in the parks, you might find yourself reaching for one in a shop.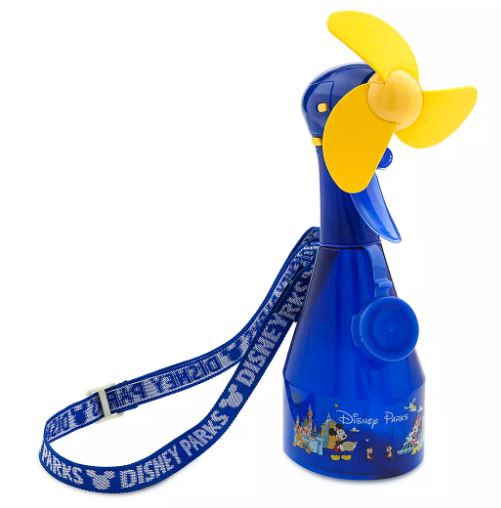 But plan ahead! You can buy cheaper options before your visit, and avoid those higher park prices. You can even buy fans that clip to your stroller, hat, or shirt, providing you with a refreshing mist all day long. This is one practical item to buy — before you get to Disney World.
Spinners
These Disney toys are a great example of a souvenir that's used on vacation and then tossed into a drawer forever. Enough said?
And while they can be great glow-in-the-dark fun, we're placing them in the bubble wands and misting fans category. They're just not worth it.
Plush
Disney's plush selection can be adorable, but there are cheaper options available outside the parks. Unless you're purchasing a park-exclusive plush or something very specific to your vacation, you may want to pick up that plush elsewhere. Save some money, and avoid those standard Mickey, Pooh, and Dumbo plush for sale in the parks.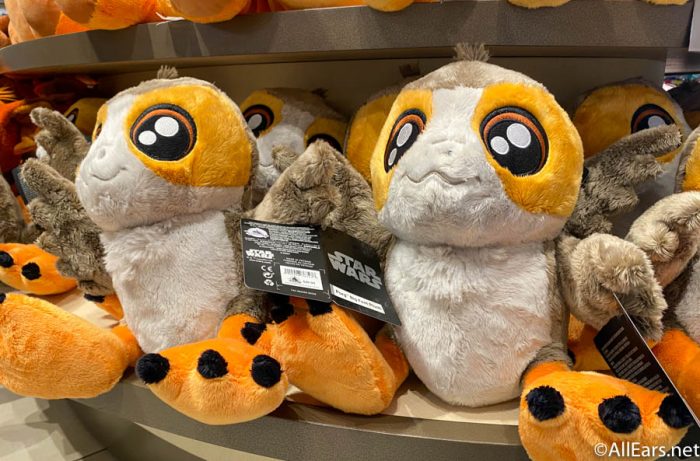 Ultimately, the souvenirs you buy at Walt Disney World should be special, meaningful treats — things that spark joy, so to speak. We suggest saving your money and keeping an eye out for more unique souvenirs.
Join the AllEars.net Newsletter to stay on top of ALL the breaking Disney News! You'll also get access to AllEars tips, reviews, trivia, and MORE! Click here to Subscribe!

Have you bought any of these souvenirs before? Let us know in the comments!