Saturday is Mega Mouse Meet day! It's the time when many of the Disney communities, podcasters, webmasters, authors and sponsors come together in one place at one time.
The AllEars team was up bright and early on Saturday morning. AllEars Photo Bloggers Scott, Barrie and Lisa had an early morning Photo Walk meet. Steve Barrett had an early morning Hidden Mickey meet.
The rest of the team gathered in the Beach Club Convention Center around 7:30am to set up the AllEars tables.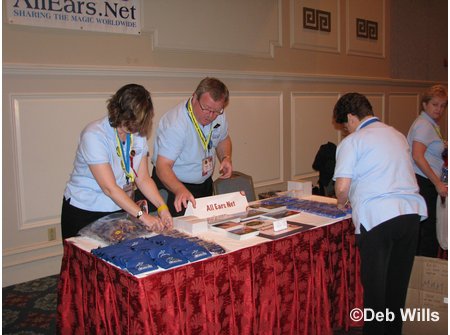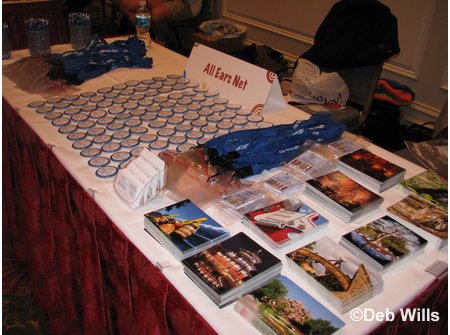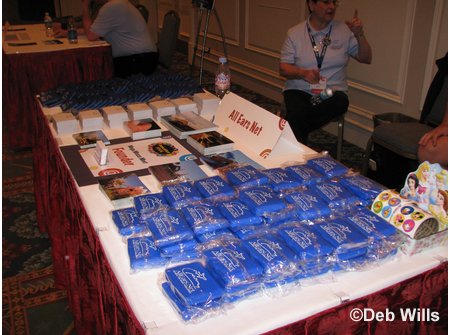 The doors opened promptly at 10:00am!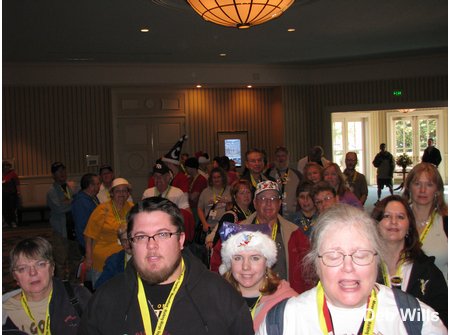 All Ears was very honored to have Lee Cockerell, former Executive Vice President, Operations at the Walt Disney World Resort at the AllEars.Net table during the MegaMouse Meet. Lee greeted many guests and signed his book: "Creating Magic: 10 Common Sense Leadership Strategies from a Life at Disney."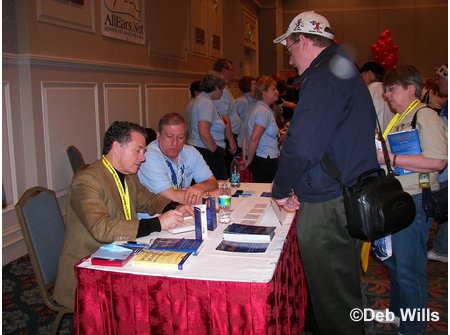 Here are more photos from the MegaMouse Meet: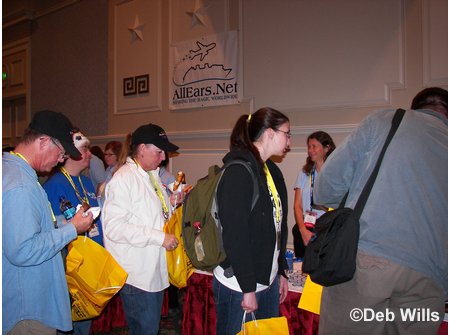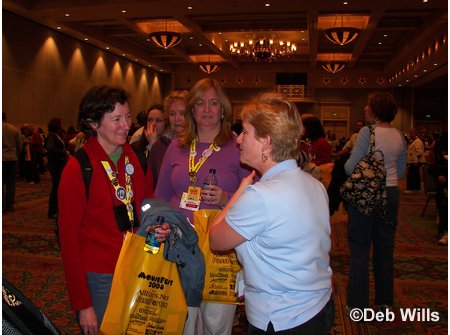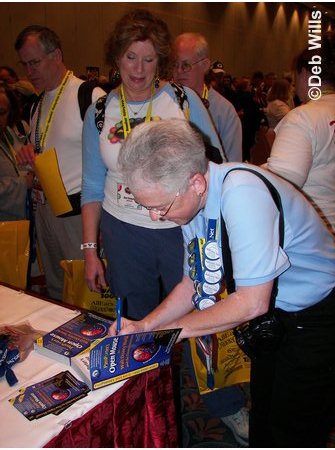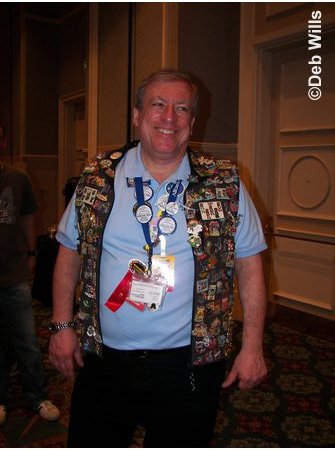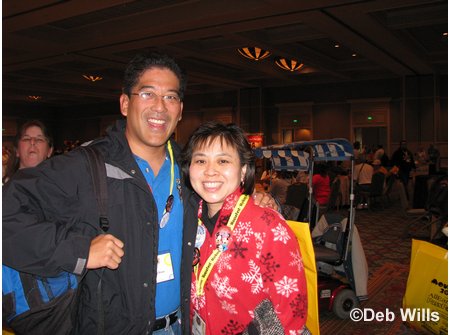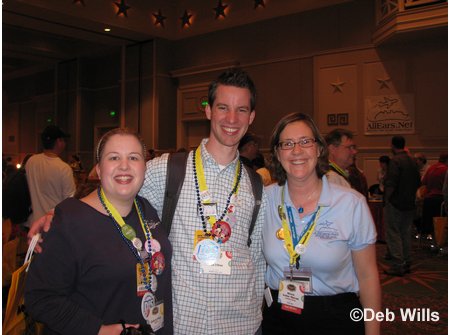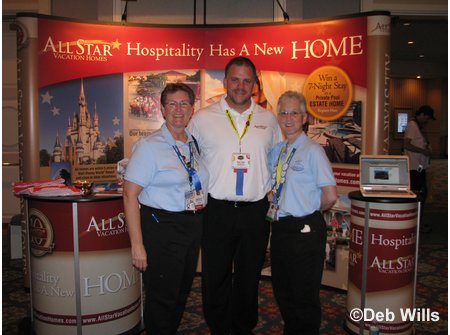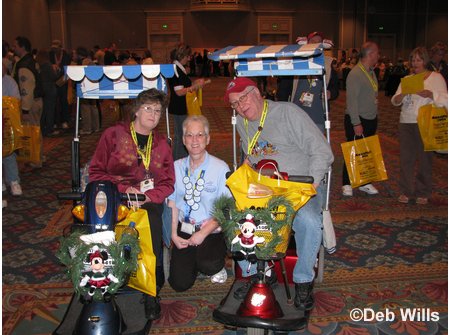 Many many thanks to everyone who came by the AllEars table to chat. We enjoyed meeting so many of you and it's always good to hear you love AllEars!
Once the event was over, I had to hustle out to a meeting. I especially appreciated everyone on the team that stayed and made sure everything was packed up.
The rest of the afternoon is a blur now, but in the evening, Linda and I attended a very special meet hosted by Matt Hochberg of StudiosCentral.com – a Fantasmic Dessert Party! I had never attended one before and it was very nice! I enjoyed meeting many new folks at that event.
After Fantasmic was over, a group of us were back doored to the Tower of Terror for a private ride! This was absolutely awesome!!!!! Thanks Matt and MouseFanTravel for arranging this event!
Next up MouseFest Sunday!