Last year around this time, I went over a list of digital cameras for kids and teens. Now, I'll turn the attention to Disney cameras which are of course, designed for kids and a few adults who like toys.
Film Cameras
Walgreens carries disposable 35mm Disney themed cameras. I've found Princesses, Winnie the Pooh, and Mickey cameras for about $8.00 each.
35mm flash cameras are still available. Themes include Cars, Princesses, and Tinker Bell. In addition to finding them on eBay, check out the manufacturer's site for direct purchasing.
Digital Cameras
For the 3+ crowd, an adorable Mickey camera. Designed to be held with both hands with a dual viewfinder, and big buttons, it's easy to handle. Photo quality is ideal for computer screens and 4×6 prints or smaller. But wait, it gets better! It's on clearance!
www.disneyoutlet.com Item #L6233C0001-MT-D00P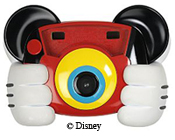 For the kids who are a little older there are a series of cameras with different characters by Digital Blue called Disney Pix Click 2.0. These 1MP and have an internal memory that will hold 300 photos. They have a flash for indoor photography. Retail price is $40.00.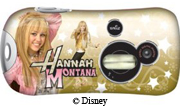 Digital Blue makes Disney Pix Micro 2.0 cameras. These are about half the size as those previously mentioned. These little guys hold 40 photos in VGA 640 x 480 and come with a software bundle. Styles include Jonas Brothers, Camp Rock, and Tinker Bell. These sell for $20.00.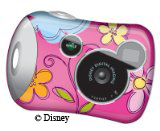 Last but not least is the Disney Pix Max with 5MP, a 2″ LCD, expandable memory which will accept up to a 2gb SD card, and a built-in flash. These new models go for $80.00.

The above three digital cameras can be found on www.amazon.com, at Toys R Us, and Target among others.