Greetings!
I am writing you this morning as the Disney Wonder pulls into Castaway Cay. It's a warm day, slight breeze and mostly cloudy. The clouds are supposed to burn off as the sun gets going so it looks like a beautiful day on the island.
There will be a MouseFest Parasailing Adventure at 10am!
As usual, there is so much going on that it's hard to find time to blog.
However, here are some photos highlighting Sunday, embarkation day!
Lots of folks gathered in the Port for the initial meet and greet. It was awesome to see so many smiling faces.
There is a new boarding procedure due to the collapse of the gangway last week. Photographs are being taken inside the port.
You walk through the Mickey Ears and then head right down the escalator into the baggage claim area and then onto the ship via Deck 1. The crew is very organized and there are crew members manning the elevators to take you to Deck 3 and the attrium for your "normal" ship arrival.
Lunch at Parrot Cay then to our staterooms.
First MouseFest event was a tour of the Roy Disney Suite.
Lots of folks came through and enjoyed seeing the cabin.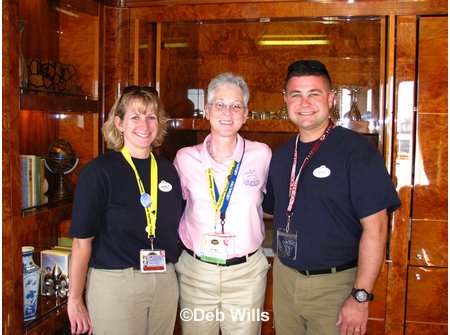 The sailaway party is always great fun! We gathered on Deck 10 port side to watch the festivities from above. Well, some of us did, the first photo is Fred Block in the midst of the crowd at stage level.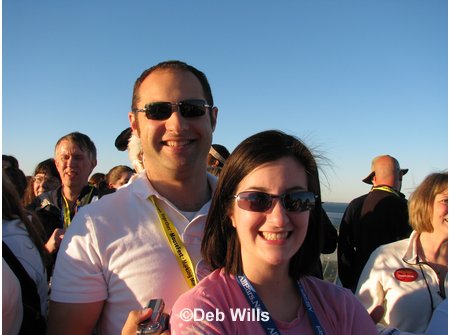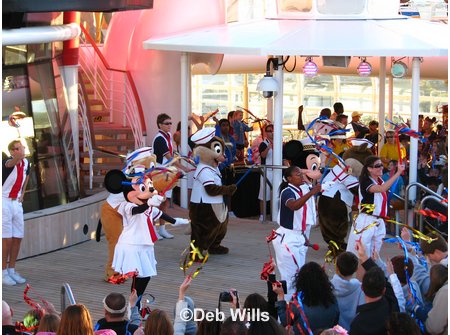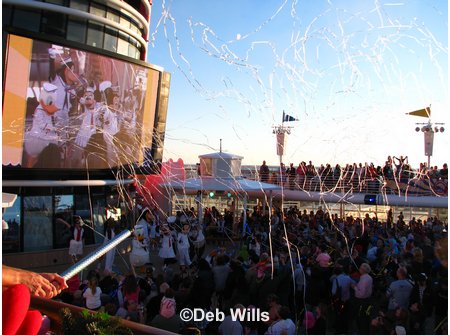 Back in the cabin to unpack and get ready for dinner. Here is the sunset as we left Florida.