This was Challenge #59:


And here's the answer: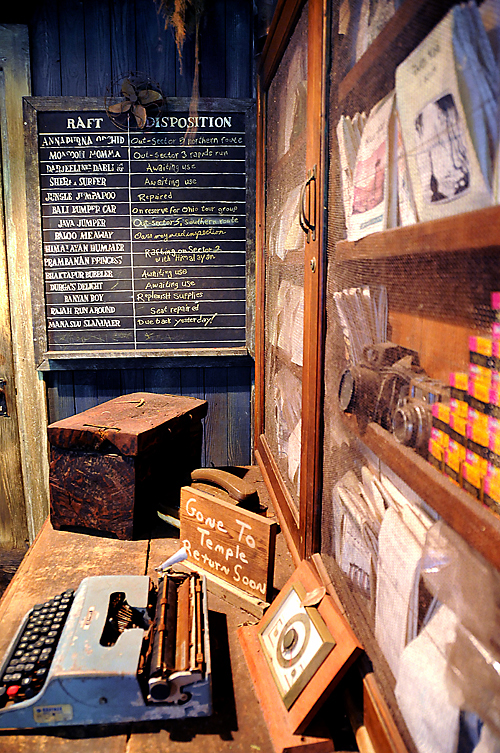 Copyright © 2008 Barrie Brewer, Nikon D50, 18-200VR, 2.5s shutter, f3.5, ISO 800
You'll find this sign on the tour operator's desk in the queue for Kali River Rapids in Disney's Animal Kingdom. It's near the end of the queue, just before you reach the boarding area.
I haven't spent a lot of time in this queue because I don't fancy getting wet, but on my last trip I decided to go through the line just to take pictures. I lucked out because I happened to hit the ride at the end of the day when there wasn't any line. I was able to wander around taking photos to my heart's content – something to keep in mind for future Where in the World challenges – hint, hint!
Michael Pyle was the first to send in the correct answer this week! Congratulations to Michael and all the readers who got the answer right: Belicia Dawson, Scott Cullen, Marie Wolfe, Lauri Phillips, Leslie Dameron, Dave Wang, Lee Anastasi, Maryann Eckenrode , Matt Cofone, Angela Brown, Dave Cole, Debra Moscara, Angela Youngblood, Jeffrey Dunne, Amy Wenzel, Emily Rennie, Tammy Persons, Carla Leger, Marcie Soderlund, Karen Schlumpf, Cheri Palmisano, Bethany Mattiuz-king, Kelli Olthoff, Christina Rotella and Michael Gaineya. Each of you will be entered in the November winners' drawing.
_______________________________________________________________________
Challenge #60: Where in the world is this?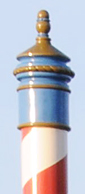 Do you know? Do you have a guess? Send in your answer, before the end of the day on Thursday, November 6, by clicking HERE!
_______________________________________________________________________
Everyone who sends in a correct answer to a Where in the World Challenge this month will be entered in a drawing at the end of the month for some special AllEars® goodies and a cool Disney book!