The alarm going off at 5:30am this morning was just plain "rude", LOL. Especially since we didn't get to bed until after midnight last evening. There is SO much going on and so many people here, you don't want to stop.
At 7:15, the sponsors and speakers have breakfast with Fred to go over all last minute items and run thru the day's events. I know once it starts…. it'll be like a roller coaster.
We have to have our tables all set up for the doors to open at 10am!
Here are some additional photos from last night's VIP reception.
Mike Scopa (WDWToday, MousePlanet, AllEars), Dave Card (Tagrel), Debbie Koma (All Ears)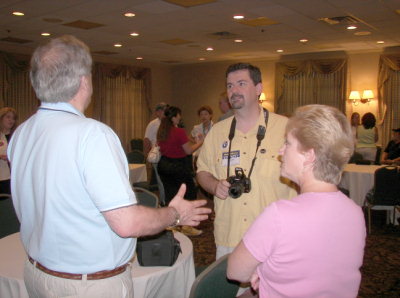 Ann, Deb, Carolyn and Jill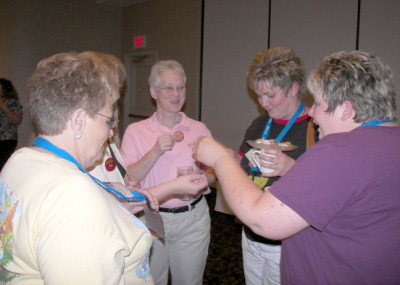 Folks enjoying the refreshments.
Mike Scopa and friends.