I recently wrote a blog about the bird's nest hidden in Harper's Mill on Tom Sawyer Island in the Magic Kingdom. One of my readers, Chris, wrote to tell me that if you listen carefully, the creaking gears inside the mill play "Down By The Old Mill Stream." I checked it out today and sure enough, if you know what you're listening for, there's no mistaking this tune. Thanks Chris.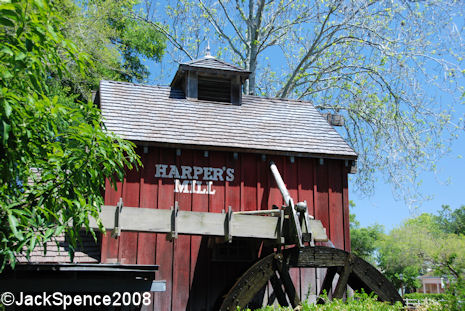 In another blog I wrote that when Arribas Brothers took over the Market House on Main Street, the old-time telephone was removed. Another reader, Shorty, wrote to tell me that the old telephone now has a new home in the Chapeau Shop on Town Square. Yea! Thanks Shorty.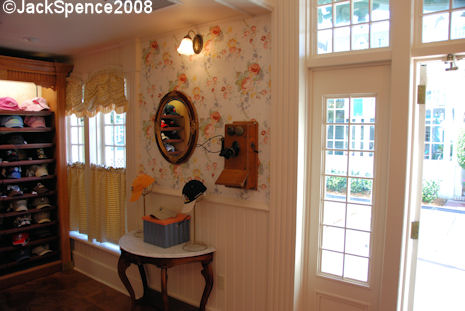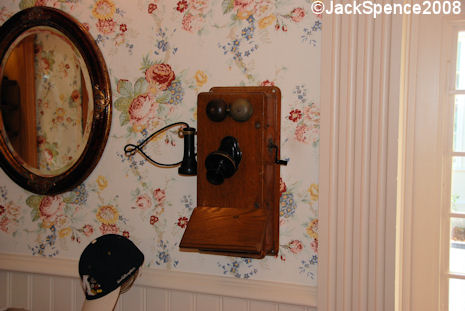 As I keep saying, it's these little details that make Disney special. Now, if I could just convince Disney to bring back Jennifer, the ticket seller that used to sit in the entrance area of the Main Street Cinema"¦
While riding the monorail to the Magic Kingdom today, I snapped a couple of pictures of the "Kingdom Tower" (the yet to be announced DVC) under construction. As you can see by the pictures, the structure is coming right along and it appears they're currently working on the twelfth floor. Also, new construction has commenced on the walkway that will connect the new resort with the fourth floor of the Contemporary.