It's our last full day at MouseFest!!! I can't believe just one week ago we arrived at the Disney Wonder and began this incredible adventure. It's been an amazing time.
Sunday morning began with the 2nd annual Tonga Toast Breakfast at the Kona Cafe in the Polynesian. Hosted by MouseFanTravel with special guests, Mike Scopa, Steve Barrett and myself.
Steve, Mike and myself were seated first, so we could order first, finish eating first and then spend time chatting with the attendees. Ironically, the kitchen lost our order and so we were served last. Oh well. Hopefully we got around to say hello to all 50 folks who got up bright and early to dine with us.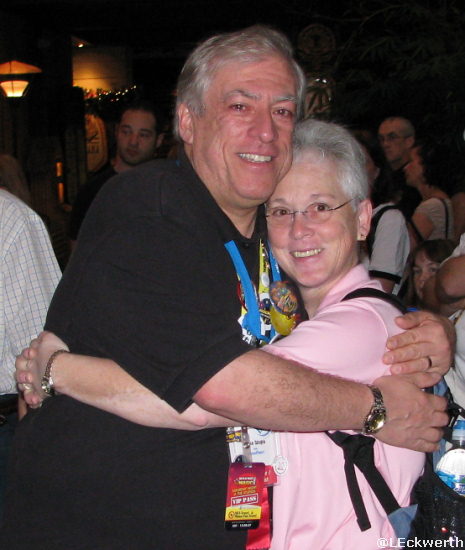 After a great breakfast, Linda and I headed to the Magic Kingdom. On our way, we had a Magical Moment! We got to sit with the driver in the monorail!! I hadn't done this in years and Linda had never done it before.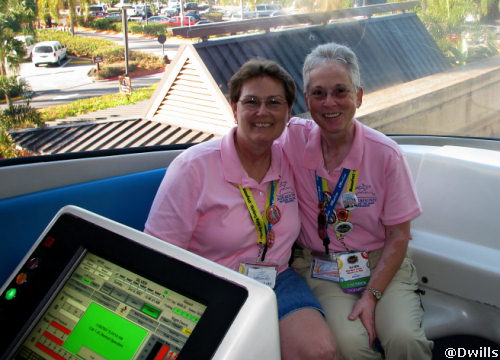 We departed at the Magic Kingdom Station and headed over to the RADP Mountain Meets! We didn't plan to ride Splash mountain, but did want to catchup with friends and say hello!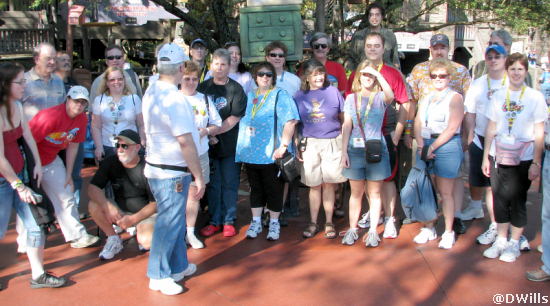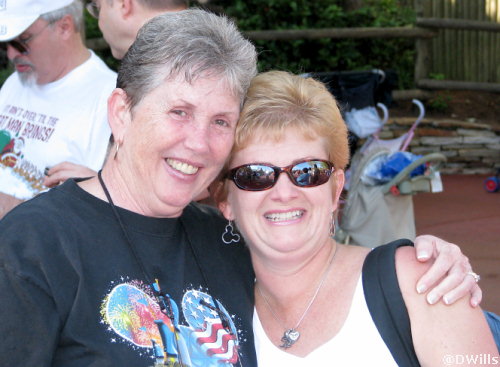 We all went our separate ways at this point. I had a 12:15 meeting and so stopped at Columbia Harbour House for a quick lunch. I had my favorite sandwich, Lighthouse Sandwich – hummus with tomato & broccoli slaw $6.49 with multigrain bread. As I was finishing, Andrea and DebbieK found me and so we chatted until I had to leave for a meeting.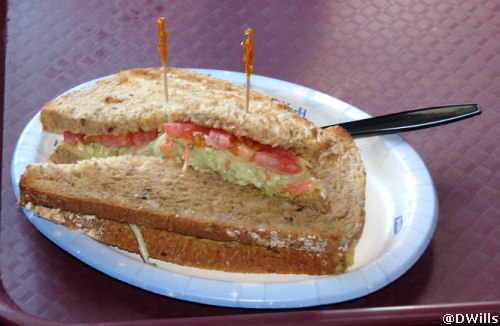 Soon it was time for Capture the Magic! This was a meet hosted by the Tagrel community. You form teams of 4-6 folks and then have 90 minutes to amass as many points as you can in a photo scavenger hunt. Our team, the Flash Sisters, all had matching t-shirts and we had great fun running around the Magic Kingdom. If you can enjoy being silly in the Magic Kingdom, this game is for you! Here are just a couple photos that team member Topaz took!
Here we are signing "I'm a Little Tea Pot" in front of Splash Mountain.
Here, we are mourning a lost friend at the Haunted Mansion Hearse
And here we are being BAD STITCH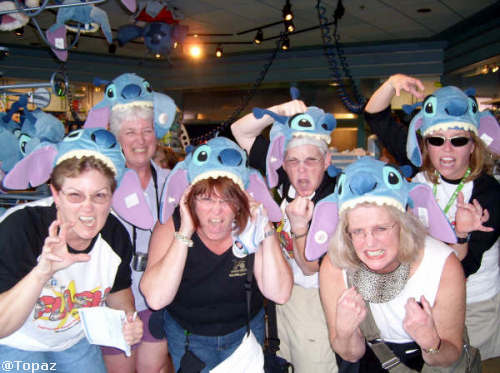 All too soon, it was time to head back to the Boardwalk and get changed for dinner and the evening.
Stay tuned for Part 2 of Sunday