WDW Memories: Memories of Early Walt Disney World
by
Jim Korkis
Feature Article
This article appeared in the October 1, 2029 (#1045) edition of ALL EARS®
Editor's Note: This story/information was accurate when it was published. Please be sure to confirm all current rates, information and other details before planning your trip.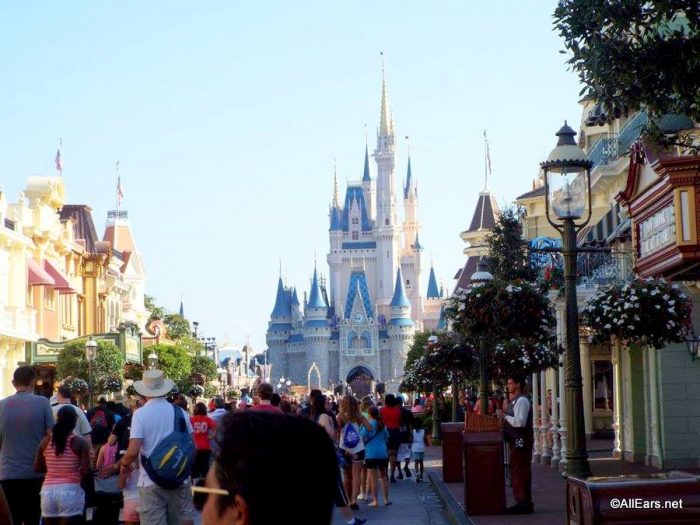 In one of my latest books, The Unofficial Walt Disney World 1971 Companion, I cover the creation of WDW beginning in 1958 when Walt Disney commissioned Buzz Price to do a survey of the east coast for a possible new Disney entertainment venue and he determined that Florida should be the location.
It is an epic, sprawling story and it took me many years to try to wrangle it all into a cohesive narrative.
However, some writers will tell you that the hardest part is not writing the story but what you have to leave out because of space, lack of verification, or that it simply repeats some information or perspective that you have already included in the text.
Trust me, the book is filled to the brim with some great quotes and personal stories from people who were there but here are a few exclusively for All Ears readers that for one reason or another didn't make the final cut in order to celebrate this month's anniversary of the opening of WDW:
Dick Nunis (who was in charge of getting WDW opened on time and became executive vice president of Disneyland and Walt Disney World in 1972): "It was 1964. I was in a four-wheel drive Jeep with a compass on it driving around with a surveyor. We traveled down an old hunting road for what seemed like forever. It was what is now called World Drive. The surveyor stopped the Jeep and said, 'Well this is the entrance.' I recall that I didn't want to get out of the Jeep and stand in all that swampland.
"What Walt had in mind was a theoretical concept of building a city on all this land. It doesn't exactly parallel what he described but what Walt really wanted, his vision, was to taken virgin land and through the free enterprise system develop it without government intervention. That's what we did.
"One of my most memorable moments was the dedication ceremony on October 25, 1971. Meredith Wilson led a 1,000-piece band with 76 trombones. That was an incredibly rewarding experience for me because it symbolized that we had made it. You know, many people never thought Disney World would happen because Walt died so soon after the announcement. But when Roy Disney Sr. read the plaque, I recall it as a very emotional time. Roy really deserves the credit for bringing his brother's dream to reality."
Marty Sklar (wrote the script for Walt's Epcot film and became the vice chairman and principal creative executive of Imagineering): "I remember my first visit very clearly because it was on the company plane with Dick Irvine, John Hench, Marvin Davis, Joe Fowler and a few others including (architect) Welton Becket and people from his organization who would design the Contemporary and Polynesian hotels.
"This was October 1967, and at the time all we had done was clear 100 acres where the Magic Kingdom was going to be built. There was a big yellow 'X' to mark the spot. You could look in any direction and see nothing but trees. The only thing on the property was a little tree farm that Bill Evans had started that January, a dirt road and a hunter's shack on Discovery Island.
"During my first visit to the site, Bill Evans and Welton Becket had gotten into an argument about trees, which raised other issues about the property, so they decided to send for a photographer named Carl Frith. We rented a big army helicopter, from which Carl shot motion picture film, and a Bell helicopter which was a little three-seater with a pilot.
"Carl had the door open so he could shoot stills of the site and I sat in the middle, holding onto Carl so he wouldn't fall out! I spent three days in those two helicopters and we covered every inch of the site. It turned out to be very good for me because I got to know the property quite well, and the photos were very important, particularly for site planning and master planning reasons.
"Roy Disney Sr. was the key to making Walt Disney World happen. It was only through his commitment to Walt and Walt's dream that Walt Disney World happened. Roy actually gave his life to the project because he put everything he had into it. He was already in his 70s and was going to retire, and three months after we opened, he passed away of a heart attack."
John Hench (the senior vice president creative development for Imagineering who helped plan the show concepts, architecture, costumes, graphics and especially color design for WDW): "My first trip to the resort area came when it was nothing more than an enormous green spread of wetland. We took a helicopter up to visually survey the site and my first thought was 'How are we ever going to fill this up?'
"The survey crew had taped a big yellow 'X' on the ground where the castle was to go so we could see it from the air and later, when we were on the ground, Dick Irvine handed me a shovel.
"I dug a hole with it next to this 'X', not very deep, maybe two feet or so. Next morning, it was filled with water! We had no idea the water table was so close to the surface and we realized we were going to have to figure out another construction plan for the park.
"We couldn't plan for facilities below grade. It would be a disaster. We would have to build our underground facilities on top of the existing surface and build the park structures on top of an earth fill. It came as a big shock."
Tony Baxter (senior vice president creative development for Imagineering): "It was April 8, 1971, I remember the exact date because it was my first trip outside of California, so it was really exciting. Two things happened: One, the aftershock of the '71 earthquake happened two days before I was to fly out. I was in the balcony of an old theater on Hollywood Boulevard and I thought, 'Great, I'm going to die in an earthquake before I get my trip to Florida!'
"Then, when I got off the plane, they handed me the keys to my apartment in a paper envelope. I had never experienced humidity before, and the envelope was so moist it felt floppy and soft like cloth. I said, 'Boy, I'm not in Kansas anymore'.
"I have two memorable memories that both happened before opening. The first is when they pulled the monorail out of the garage for WDI team members for the first time. We had to board on ladders. It was at night and they drove it out and parked it in front of the Magic Kingdom train station. Then they turned on the lights to Cinderella Castle for the first time. It just sent a chill down my back.
"All this time, it had been a construction site and then all of a sudden, there it was, real and glowing like magic. After that, we rode into the Contemporary Hotel and all the workers stopped. You could see them hanging over the balconies, looking down at this machine of the future, roaring through that lobby with all the flashing red lights, lighting the whole cavern like some science-fiction movie. That was really memorable.
"The second memory was the first banquet that was held in the castle. It was thrown for John Hench who was crowned lord and king of the castle. He was knighted with a scepter and a throne and we all had a toast of champagne. Then Roy Disney Sr. came up and said, 'I'd like to add another toast to the man who, more than anyone, would've wanted to be here tonight'. It was a very poignant moment."
Wing Chao (senior vice president master planning architecture and design for Imagineering): "My first trip to Walt Disney World was when I started work there on August 14, 1972. My office was at the Preview Center in Lake Buena Vista and I reported to Bob Foster in a division called Buena Vista Land Company which was really the predecessor of Disney Development Company.
"I still remember that morning walking in and the receptionist greeting me. She said, 'Good morning. You must be Mr. Chao. We've been expecting you'. And I thought, 'Wow! This company's great! They were expecting me!'
"We created a shopping center in the Lake Buena Vista Village (that later became Downtown Disney and now Disney Springs). It was totally against any of the real estate development formulas or guidelines because only a handful of people lived near Disney World and typically when you build a shopping center you need to have a population base nearby. But the executive who was in charge of that project, Jack Olsen, had vision and foresight.
"He said, 'Look, when people are on vacation, they would have more time and they would love to shop'. And that was not a proven theory in 1972. But today, most destination resort places whether it be Hawaii or Aspen or Palm Springs now all have shopping development. So, the project was pretty daring. I remember thinking, 'This company really has a lot of guts'."
Tom Lewis (vice president of development and former private architect): "As a citizen of Orlando, I remember our local government never really being convinced that WDW was going to happen. And when it did, when the traffic was backed up on the interstate for miles, when hordes of people kept coming to Orlando, the entire community knew something big had happened.
"It had a huge impact. It raised the bar and set a new standard in every area, be it custodial care, development, new attraction. It has made Florida and Central Florida in particular, the number one tourist destination in the world. The Magic Kingdom has had an impact on urban planning and is indicative of what people were looking for. It was an urban planning success story."