Walt Disney World Chronicles: The Stories of the Disney Water Parks
by
Jim Korkis
Disney Historian
Feature Article
This article appeared in the August 6, 2019 Issue #1037 of ALL EARS® (ISSN: 1533-0753)
Editor's Note: This story/information was accurate when it was published. Please be sure to confirm all current rates, information and other details before planning your trip.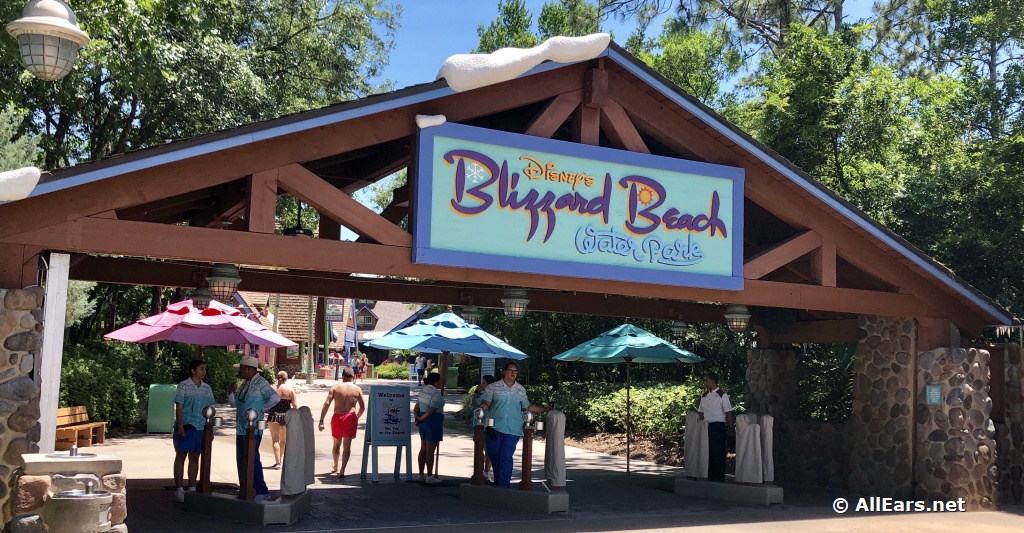 In Florida, the summertime heat will send people to the Disney water parks. I grew up in Southern California (in the decades before the internet), believing that the first water park was Raging Waters in San Dimas, California, which opened in 1983. I was so very, very wrong. While Raging Waters continues to be one of the largest water parks in America and was one of the earliest ones built, it wasn't even close to being the first one.
While there had been water chute rides at amusement parks and World's Fairs, probably the first water park that resembles what we consider a water park today was Lake Dolores Waterpark located between Los Angeles and Las Vegas in the Mojave Desert. It was a man-made lake with a variety of water rides that opened in 1962.
George Millay, one of the creators of SeaWorld in San Diego, California, in 1964, realized that Florida was so hot visitors might want a venue where they could cool off in water. He opened Wet 'n' Wild in Orlando on March 13, 1977, and was given the first-ever Lifetime Achievement Award from the World Waterpark Association as the official "Father of the Waterpark."
However, more than nine months before Wet 'n' Wild, on June 20, 1976, Walt Disney World had opened Disney's River Country. River Country was part of the Fort Wilderness Resort and Campground, located on the shore of Bay Lake. Since it was part of a resort and not a stand-alone entertainment venue, it was not considered as the first water park.
For me, though, River Country defined the concept of a themed water park. Originally, this water park was going to be called "Pop's Willow Grove." It was meant to be reminiscent of "an old fishing hole" from the time period of Tom Sawyer and Huck Finn, with items like rope swings enhancing that story.
Attractions included a 330,000-gallon, clear water pool called Upstream Plunge, Slippery Slide Falls, two 16-foot rock slides with faux rockwork (scattered with pebbles from streambeds in Georgia and the Carolinas) done by Imagineer Fred Joerger (who did rockwork on everything from the Jungle Cruise's Schweitzer Falls to Big Thunder Mountain), and the Ol' Swimmin' Hole, dedicated by President Gerald Ford's daughter, Susan.
Water from nearby Bay Lake was pumped through the inside of River Country's artificial mountain to the top of the flumes and raft ride at the rate of 8,500 gallons a minute and then eventually through the miracle of gravity spilled back into the lake.
There was a natural soft sand beach underfoot in the massive pool rather than a concrete bottom, which was a unique innovation at the time.
Even with the filtration system, the water from the lake was not completely purified and that caused some red flags for Disney Legal. River Country's huge popularity resulted in many sold out days, since the water park had limited capacity.
In 1989, Walt Disney World property expanded with its third theme park, Disney-MGM Studios, and Pleasure Island, a nightclub location inspired by the success of Church Street Station in Downtown Orlando.
Just across the street from that newly built venue was Typhoon Lagoon, which opened on June 1, 1989. Typhoon Lagoon was home to the world's largest outdoor surf pool (not just a wave pool). The surf pool had been a longtime dream of Disney executive Dick Nunis, who had earlier tried to install a working version off the shore of the Polynesian Village Resort.
This new water park was built four times as large as River Country to try to accommodate all of the Disney guests who might want to enjoy it.
According to the back story created by the Disney Imagineers for Typhoon Lagoon: "A furious storm once roared 'cross the sea, catching ships in its path, helpless to flee. Instead of a certain and watery doom, the winds swept them here to Typhoon Lagoon."
That same fictitious storm from 1955, known as Hurricane Connie, inflicted near total destruction on the nearby island belonging to the descendants of Merriweather Adam Pleasure as well. In fact, some of the items from that entertainment district got blown to Typhoon Lagoon and littered some of the areas.
The typhoon drastically changed the small Placid Palms resort village and, to make matters worse, a resultant earthquake and volcanic eruption left the community almost in complete ruins. Surfboards, fishing gear, boats and other nautical items were flung wildly throughout the area. Trees toppled not only onto some of the buildings, but into them as well. One old ship tanker was completely overturned, but today guests can walk into it and through the portholes see sharks and nearly 2,000 fish swimming by in a man-made reef. Many species of marine life, not necessarily native to the area, were deposited in the surrounding waters by the wind and water.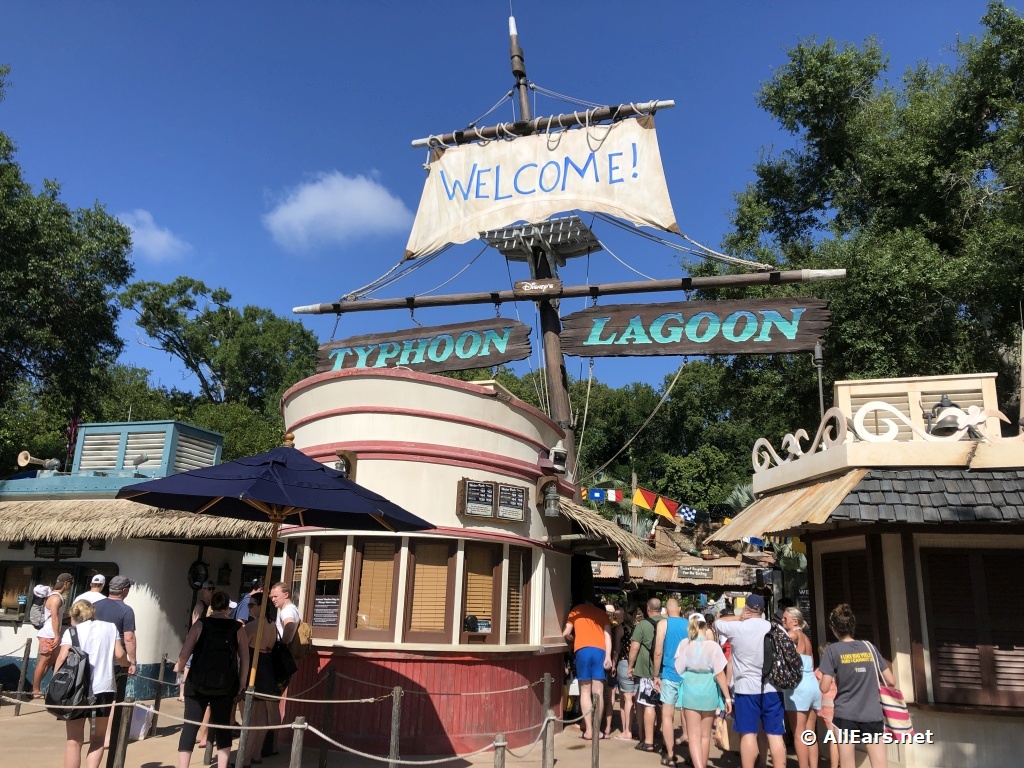 The plucky inhabitants used their ill fortune to transform Placid Palms resort into the Leaning Palms resort, referring to the fact that some of the remaining palm trees were almost completely uprooted. The local residents resourcefully rebuilt their town as best they could with the flotsam and jetsam of "found" objects. The much beloved Walt Disney Imagineer, Randy Bright, summarized the effect back in the 1980s: "Upon entering Typhoon Lagoon, guests find themselves in a ramshackle, tin-roofed island village landscaped with cargo, surfboards and other marine wreckage left by the great storm."
Guests immediately see one of the unfortunate boats stuck atop the entrance sign as they turn off Buena Vista Boulevard to go toward Typhoon Lagoon. A series of signs inspired by the famous "Burma Shave" advertising roadside signs of yore that told a story in rhyme on succeeding signs, tell the story of Typhoon Lagoon in rhymed snippets before the guests even get to the parking lot.
The main entrance to Typhoon Lagoon is a mixture of bits and pieces of ships damaged during the typhoon. Wheelhouses and cabins were reformatted into ticket booths with a mast and a sail creating the marquee. High above the booths is a row of nautical flags that spell out "Welcome to Typhoon Lagoon".
On the right-hand side is a sign that is a "key" to deciphering what letter of the alphabet each flag represents. Nearby is a line of flags that translate to "Piranha in pool".
Typhoon Lagoon was so popular that it was filling to capacity on a daily basis and turning away hundreds of guests. Walt Disney World saw disappointed guests, as well as potential profits, going somewhere else. Walt Disney Imagineering was then given the task of developing a concept for another Walt Disney World water park.
Imagineer Eric Jacobson's office was filled with a huge collection of little snow domes from his travels. One day, as he was distractedly playing with one of the globes, shaking it up so that the snow shapes swirled around the interior tableau, he mused, "Too bad we can't make a park out of one of these for guests to beat the Florida heat."
While his peers considered it a joke, it was so strong a concept that they kept coming back to the idea. According to the Imagineering back story, Blizzard Beach water park, like Typhoon Lagoon, was created by a meteorological phenomenon.
"One balmy day, a freak winter storm developed over the western end of the Walt Disney World Resort and covered the area with a thick blanket of powdery white snow. Before you could say 'hot cocoa' plans were underway for Florida's first ski resort.
"Ski lifts were put up, toboggan runs were laid down and an entire resort area blossomed around the mountain of snow. Yet before the first skier could strap on a pair of boots and stick his poles into the snow, the temperatures returned to their normal Florida levels and the powdery snow quickly turned into slippery slush. The ski resort operators saw their dream melting down the hillside.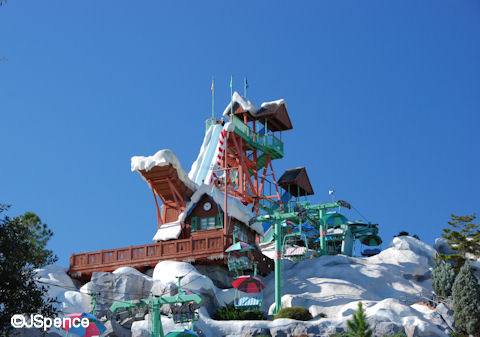 "The operators were preparing to cut their losses and walk away. However, they were interrupted by an echoing 'YAHHOOO!!!' coming from the mountain of melting snow. They looked up to see a blue alligator, wearing a red scarf and gold innertube, careening down the mountain at top speed."
Ice Gator, who became the mascot of the area, then landed in a pool of melted snow at the base of the mountain with a thunderous splash. The ski resort operators suddenly saw the park's potential, and the mountain of snow became Blizzard Beach, "the most slushy, slippery, exhilarating water park anywhere!"
Slalom courses, bobsled and toboggan runs became downhill waterslides. The creek of melted snow that formed at the base of the mountain became a relaxing tube ride. The chairlift carried swimmers instead of skiers. The ski jump on Mt. Gushmore became the tallest and fastest water slide in the world.
Blizzard Beach opened on April 1, 1995. In 2014, it hosted more than 2 million guests, making it the third most visited water park in the world, right behind Typhoon Lagoon. It is larger than Typhoon Lagoon with more than 17 slides, a wave pool, an area for pre-teens and an area for younger children.
Hints of the Ice Gator abound, including the weather vane atop Lottawatta Lodge, to his own little cottage along Cross Country Creek. Ice Gator was so popular that at one time he was a walk-around costumed character and was featured on numerous pieces of merchandise. He inspired the creation of Lagoona Gator as the mascot for Typhoon Lagoon.
Today, water parks (even extreme water parks) are commonplace around the world. There are even indoor water parks. With five indoor water parks, Wisconsin Dells — in Wisconsin — is recognized as the "Water Park Capital of the World."
So far, Disney hasn't developed an indoor water park… but I would not be surprised if someday the company dips its toes in that pool.
============
RELATED LINKS
============
Rate and Review Blizzard Beach
Rate and Review Typhoon Lagoon
Other features from the Walt Disney World Chronicles series by Jim Korkis can be found in the AllEars® Archives.
= = = = = = = = = = = = =
ABOUT THE AUTHOR
= = = = = = = = = = = = =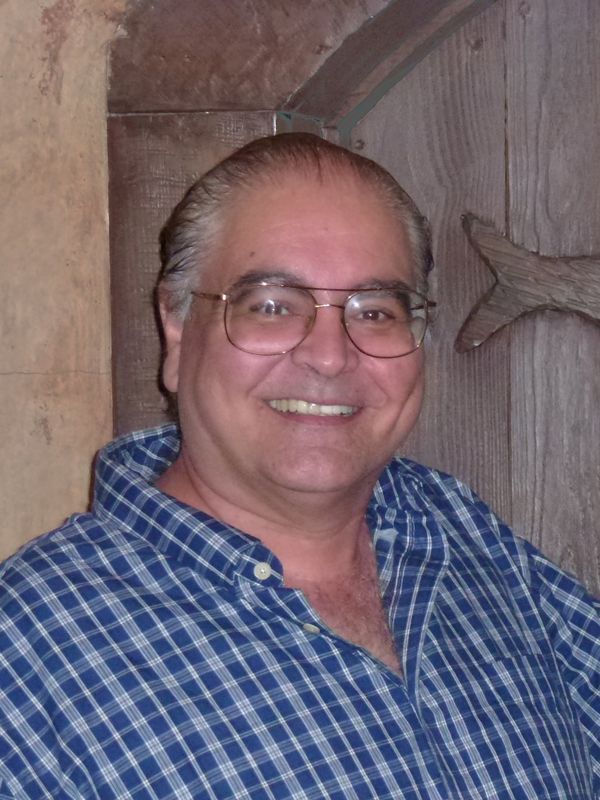 Disney Historian and regular AllEars® Columnist Jim Korkis has written hundreds of articles about all things Disney for more than three decades. As a former Walt Disney World cast member, Korkis has used his skills and historical knowledge with Disney Entertainment, Imagineering, Disney Design Group, Yellow Shoes Marketing, Disney Cruise Line, Disney Feature Animation Florida, Disney Institute, WDW Travel Company, Disney Vacation Club and many other departments.
He is the author of several books, including his latest, The Unofficial Walt Disney World 1971 Companion, covering the development of Walt Disney World from 1958 when Walt commissioned the first studies through the opening fiscal year 1971-72. Filled with lots of anecdotes from the folks who worked on the project, the book includes a foreword by Tom Nabbe and an afterword by Sully Sullivan. You can order this book, and Jim's others, on Amazon.com.