Rides Around the World: Space Mountain
by
Joan Feder
Feature Article
This article appeared in the September 8, 2020 (#1101) edition of ALL EARS®
Editor's Note: This story/information was accurate when it was published. Please be sure to confirm all current rates, information and other details before planning your trip.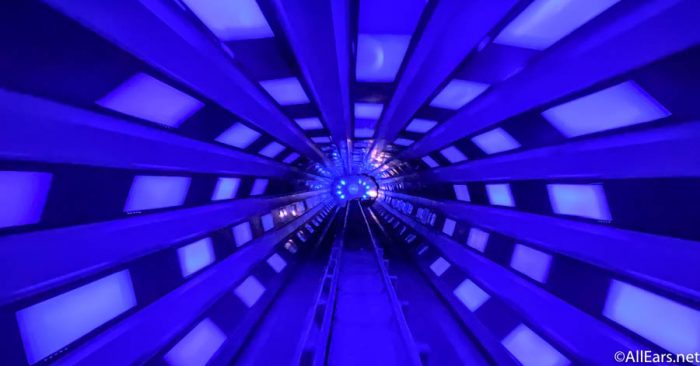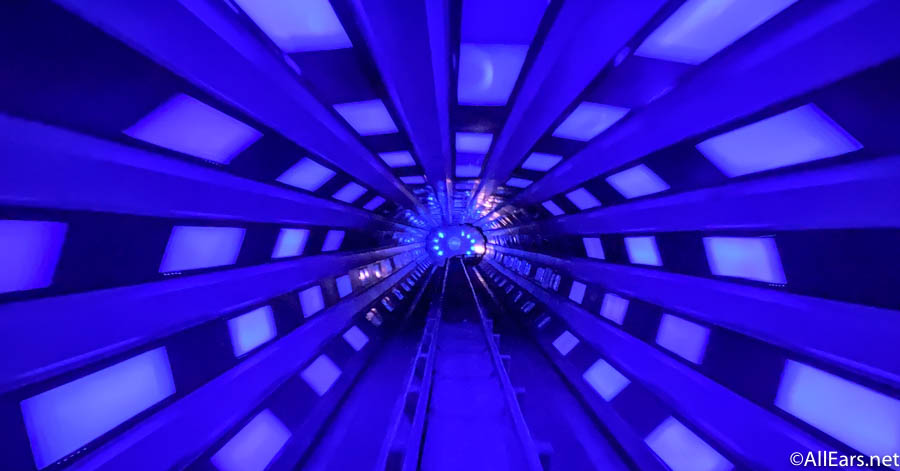 If you know Disney, you know Space Mountain. There are versions of this attraction at five of the six Disney park locations worldwide. All of the rides have the same basic premise: an indoor roller coaster that travels through the darkness of outer space. However, each of the rides has its own characteristics as well.
History
Disneyland's Tomorrowland was originally set in the year 1986. By 1964, that no longer seemed like the distant future. Walt Disney decided that it was time for an update.
The focus of this new Tomorrowland was going to be a space themed thrill ride. The track was going to be steel like Fantasyland's Matterhorn—which was the first coaster of its kind in the world. But Walt wanted this ride to be something that no one had ever seen before.
Imagineers were asked to design a futuristic roller coaster. The new project was called "Space Voyage" and then "Space Port" before they settled on Space Mountain. The attraction was going to have four separate tracks, and the entire thing would be indoors!
It was not to be. Walt was ahead of his time, including the technology. It would be more than a decade before a roller coaster could successfully be built inside a structure.
Walt Disney World
When the Magic Kingdom opened in 1971, it was unexpectedly popular with teens and young adults. Disney decided to capitalize on that by adding thrill rides to the park. Initially, they were going to build another Matterhorn, but there wasn't enough space in Fantasyland. Tomorrowland, though, had plenty of room. This was the perfect opportunity to resurrect the plan for Space Mountain.
Even then Walt's idea remained cutting edge. When Space Mountain opened on January 15, 1975, it was the world's first indoor roller coaster. It was also the first to be completely computerized.
The Magic Kingdom's Space Mountain is more than 180 feet tall and 300 feet around. It has two tracks, Alpha and Omega. They are basically mirror images of each other. Each vehicle seats three guests, one person in each of three rows.
The ride itself is dark, making it nearly impossible to see where the car is headed. There are sudden drops and hairpin turns. The experience feels much faster than its top speed of 28 miles per hour. Music plays in the background, but passengers' delighted screams make up the real soundtrack. The whole journey lasts about 2 ½ minutes.
Interstellar Trivia:
Space Mountain is the oldest working coaster in Florida.
When adjusted for inflation, the cost of Space Mountain was more than half the amount spent on building Disneyland!
At the time, Space Mountain was one of only two Florida attractions that didn't get their start at Disneyland (the other was Country Bear Jamboree).
Disneyland
This second Space Mountain opened on May 27, 1977. It was part of a $20 million complex that included the Space Place quick serve restaurant, the Space Stage and the Starcade.
One of the original Mercury Seven astronauts, Gordon Cooper, was a creative consultant for the project. According to him, "Space Mountain is about as close as you can safely get to actually being in space."
Disneyland's Space Mountain is quite different than its Florida sibling. It is much smaller, standing only 118 feet tall and 200 feet around. It has just one track, which is totally different than either of the Magic Kingdom's layouts. The vehicles are different, with guests seated two by two in three rows per car. This Space Mountain has an on-board sound system and synchronized soundtrack. There are 42 speakers in each vehicle.
Just like the original, this dark ride consists of sudden drops and quick turns. A round trip lasts 2 minutes and 50 seconds and has a top speed of about 30 miles per hour.
Interstellar Trivia:
Disneyland's Space Mountain opened over the Memorial Day holiday. It helped set an attendance record of 185,500 guests over the three-day weekend.
This Mountain has had several overlays including one for Halloween, a "rockin" nighttime version and a Star Wars theme.
Tokyo Disneyland
Tokyo's Space Mountain opened with the park on April 15, 1983. It was almost an exact copy of Disneyland's ride. However, like Disney World, this attraction does not have a synchronized soundtrack.
This trip has sharp turns and small sudden drops just like the California version. The configuration is also the same, with each car holding three rows of two passengers seated side by side. The ride lasts 2 minutes and 40 seconds with a top speed of 30 miles per hour.
Tokyo's Space Mountain was refurbished in 2007. Its effects were enhanced, and it was given a more sci-fi design. A hyperspeed tunnel was added, along with a futuristic spaceship that hangs in the queue.
Interstellar Trivia:
Since 2009, there have been lights on the roof of Space Mountain that dance to holiday music as part of Tokyo's Christmas celebration.
Disneyland Paris
This is the most unique version of Space Mountain in the galaxy. It was not an opening day attraction, but it was part of the park's original plans.
Initially, Paris' attraction was going to be part of something called Discovery Mountain. This ambitious project would have been twice as big as the Magic Kingdom version. It was going to include several Jules Verne themed rides. In addition to a roller coaster to space, there would be a drop ride, and a walkthrough attraction. It was going to be built as part of the park's anticipated "Phase II" expansion.
Disneyland Paris was a financial disaster when it opened. Disney needed to draw more guests in—and fast. One way to do that was to add some thrill rides. To speed things up and lower the cost, Discovery Mountain was scaled back to the size of an "ordinary" Space Mountain.