May 2015 Walt Disney World Bits and Bites
Feature Article
This article appeared in the April 28, 2015 Issue #814 of ALL EARS® (ISSN: 1533-0753)
Editor's Note: This story/information was accurate when it was published. Please be sure to confirm all current rates, information and other details before planning your trip.
= = = = = = = = = = = = = = = = =


STEP BACK IN TIME
= = = = = = = = = = = = = = = = =
Each month, we rummage around in our archives for this featurette, which indulges in a bit of nostalgia, taking you back in history for a glimpse of Walt Disney World and The Walt Disney Company through the ages. This month, we take a look back to 1998 to see what character meals were offered at that time. A lot has changed in the last 17 years!
— Breakfast at 1900 Park Fare at the Grand Floridian featured Mary Poppins and friends, similar to the current character meal. But instead of the Fairy Godmother and characters from Cinderella, dinner was hosted by none other than Mickey and Minnie.
— Over at what was then Disney-MGM Studios, the Soundstage Restaurant (which is now home to Playhouse Disney) had a character breakfast (and, for a while, lunch) with Aladdin and Pocahontas.
— Winnie the Pooh had his own breakfast at Artist Point in the Wilderness Lodge.
— The Garden Grill in Epcot's Land Pavilion hosted both a character breakfast and lunch.
— The Magic Kingdom's Liberty Tree Tavern still had characters at dinner.
— Over at Downtown Disney, Fulton's offered a character breakfast with Mickey, Minnie and friends.
— At Old Key West, Olivia's had a character breakfast with Pooh, Tigger and Eeyore on select days of the week.
— The character breakfast at 'Ohana at the Polynesian Resort did not feature Lilo and Stitch. Instead, it was known as Minnie's Menehune Character Breakfast.
Prices (not including tax and tip) for breakfast at the time ranged from $11.50 to $14.95 for adults and $7.50 to $8.25 for kids; dinner ranged from $17.95 to $19.95 for adults and $7.95 to $9.95 for kids.
Which now-extinct character meals do you miss the most? Do you have any ideas for new character meal concepts?
=-=-=-=-=-=-=-=-=-=-=
RELATED LINKS
= = = = = = = = = = = = = = = = = = =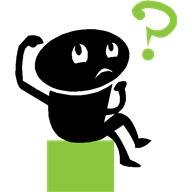 MOUSY MINDBOGGLER
= = = = = = = = = = = = = = = = = = = =
Think you know Disney inside and out? This AllEars® feature is designed to stump Disney enthusiasts of all kinds and ages. Put on your thinking cap!
Our friend James Dezern (known as "dzneynut" around several Disney discussion forums) is Guest Mindboggler this week, supplying a puzzle of his own design.
James writes: Here's the answer key from the last puzzle, which was about 1951's "Alice in Wonderland."
I was very happy to receive 100 correct responses. I made a small mistake in the wording for the bonus clue, but it didn't seem to restrict anyone from getting the right answer, which was the Haunted Mansion.
The singing group, the Mellomen, which included the very recognizable voice of Thurl Ravenscroft (Tony the Tiger), was responsible for the popular song, "Painting the Roses Red." This singing group would go on to perform with a soon-to-become famous singer, Elvis Presley.
The winner of a Goofy collectible pin was Gloria M. of Madison Heights, MI.
Congrats and thanks for playing!
This month we continue with the animated feature series by taking a look at 1953's "Peter Pan." This was supposed to have been Disney's second animated feature, but there was difficulty acquiring the rights to the story. Up to this point, the story had usually been told on the stage, with the lead role almost always played by a girl, because of child labor laws. This film also marked the last animated feature to be released by RKO Radio Pictures.
The purpose of this puzzle is just to have a little fun, but if you want to take it a step further, arrange the letters that are circled in the puzzle to come up with the answer to the bonus, which relates to the puzzle theme. Send your resulting answer IN THE SUBJECT LINE OF AN EMAIL addressed to [email protected] Send the bonus term or phrase by email no later than 11:59 p.m. Eastern time on May 23 , 2015.
All correct answers will be entered into a random drawing, and the winner will be awarded a Disney pin. The answers and drawing winner will be posted in next month's Bits and Bites newsletter, along with a new puzzle.
Comments/suggestions? Drop me a line at [email protected]!
EDITOR'S NOTE: WIN A PIN! Don't forget to play the Mid-Month Mousy Mindboggler for another chance to win a collectible Disney pin!
= = = = = = = = = = = = = = = = =

HIDDEN MICKEYS ALERT
= = = = = = = = = = = = = = = = =
Steve Barrett, author of the Hidden Mickeys books and webmaster of HiddenMickeyGuy.com, invites you to check out these Hidden Mickeys from California Adventure and Magic Kingdom that have remained in place for a long while.
1. Along the promenade in Paradise Pier, Disney California Adventure, white classic (three-circle) Mickey designs are under the high eaves of the Games of the Boardwalk building with the "Paradise Pier Amusements Co." sign. (Thanks to Where's Mickey, Sal Lugo and Katherine, Rosemary and Neil, and Milton Holecek.)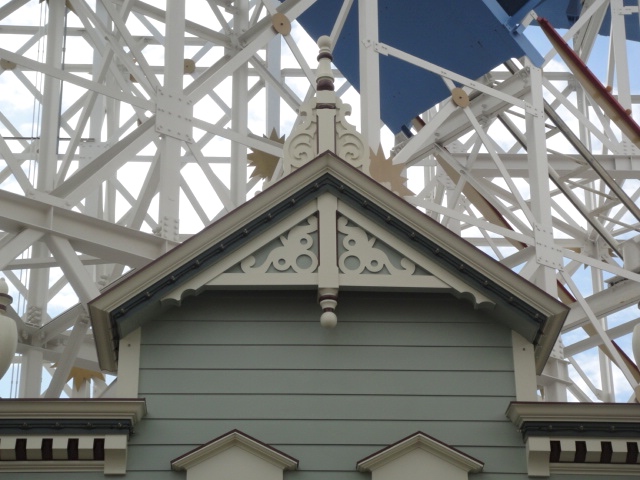 2. In Peter Pan's Flight at the Magic Kingdom in Florida, two sets of cannonballs form classic Mickey shadows along the ride. As you make your first pass over the pirate ship, a Mickey shadow is directly under a pile of cannonballs.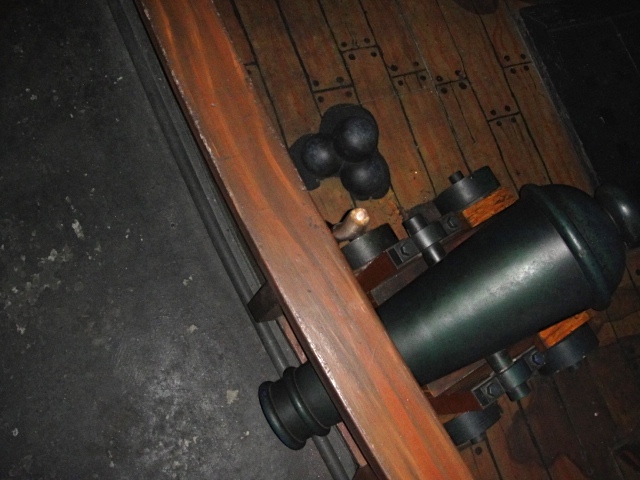 3. As you turn and pass back over the far deck of the pirate ship, a classic Mickey shadow is beside a pile of black cannonballs. This shadow appears to be painted on the deck. (Thanks to Brecken Jones, and Jason Gall.)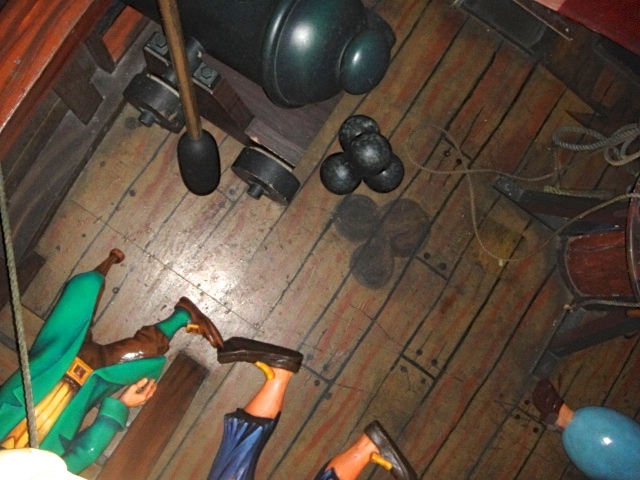 =-=-=-=-=-=-=-=-=-=-=-=-=-=-=-=
You can find a selection of past Hidden Mickey Alerts HERE.
And check out our latest Searching Disney with Steve blog.
= = = = = = = = = = = = = = = = =

MONTHLY REMIND-EARS
= = = = = = = = = = = = = = = = =
EVENTS
Disney's Hollywood Studios
Epcot
-=-=-=-=-=-=-=-=-=-
Check our Events page for a full schedule of upcoming events.
-=-=-=-=-=-=-=-=-=-=-=-=-=-=-=-=-=-=-
REHABS AND CLOSINGS
We have updated the way we display Refurbishments and Closings for both Walt Disney World and Disneyland.
Our listings are now organized by theme park and resorts, in order of the start date of the refurbishment projects. You can also customize the page to see those closings that most interest you:
Search on the TYPE of refurbishment or closing — short-term vs permanent closure, for example.
Use the Starting Date and Ending Date fields for tailor-made results, showing what's closed during your vacation.
Choose a particular theme park to get results for just one park.
Change the way results are displayed by sorting on Project End Date.
Give our new format a try:
— Walt Disney World Refurbishments and Closings
— Disneyland Resort Refurbishments and Closings
Please update your bookmarks with these new URLs!
Animal Kingdom
Creature Comforts is closed to become a Starbucks location through June 14.
Flame Tree Barbecue refurbishment has been extended. The restaurant is now closed through May 18, 2015.
Epcot
Captain EO is closed temporarily through May 31 to make room for a sneak preview of the upcoming film, "Tomorrowland." This sneak peek will play every 15-20 minutes throughout the day. No FastPass+ will be available.
The Maelstrom attraction and Spirit of Norway movie have closed to make way for a new attraction based on the animated film, "Frozen." The new attraction will take guests to the film's land of Arendelle and is expected to open in early 2016. The Norway pavilion will also again host a royal greeting location where the characters Anna and Elsa can meet guests.
Magic Kingdom
Several enhancements to the Central Plaza area between the end of Main Street and Cinderella Castle in Walt Disney World's Magic Kingdom are coming over the next few months. Parts of the project have already been unveiled; the project is scheduled to be completed this year.
Dream Along with Mickey is closed April 13 – May 20, 2015.
Jungle Cruise is closed April 13 – May 8, 2015.
Monorail
The Walt Disney World Resort Monorail System will undergo refurbishment that will impact the Express monorail beam, which runs between the Transportation and Ticket Center (TTC) and the Magic Kingdom. Now and throughout the summer, Express beam shutdowns will occur between the hours of 11:30 a.m. and 6 p.m. on Tuesdays and Wednesdays. The Resort beam will continue to run during downtimes. Guests arriving at the TTC during downtimes will be directed to the ferry boats.
Art of Animation
Finding Nemo Schoolyard Wet Play Area will be closed May 26 through June 29, 2015.
Beach Club
Guest Rooms are being refurbished with new hard and soft goods. Some noise could travel. Work takes place between 10 a.m. and 4 p.m. daily, now through August 22, 2015.
Villa rooms at Disney's Beach Club are also currently undergoing renovations. Small blocks of rooms will be renovated at one time. Major in-room modifications include new furniture, carpet, flooring, curtains, linens and stainless steel appliances. Upgrades to the electrical system will add USB charging stations and additional electrical outlets to the villas. Deluxe Studio villas are being expanded to accommodate five guests with the addition of a fold-down sleeper. Elsewhere at the resort, a billiard table has been added to The Drawing Room located at the entrance to the villa wing. The table is available free to guests 24 hours per day.
Caribbean Beach Resort
Disney's Caribbean Beach Resort is currently undergoing refurbishment, scheduled to be completed in spring 2015. During this time, all rooms (with the exception of King Bed rooms and Pirate Rooms) will be upgrading to queen beds. Many rooms (but not all) will then have the ability to accommodate up to five, with the addition of a bunk-size fold down bed. These rooms will be located in all of the resort's villages.
Polynesian Resort
Polynesian East Pool is closed for enhancement through early 2016. Expect noise and construction; some pathways may be blocked.
Saratoga Springs Spa and Resort
Grandstand Water Play Area Pool remains open during the refurbishment work through May 3.
The Donald Duck Kiddie Fountain Pool remains open during work May 4 – 22, 2015.
The Walt Disney World Swan and Dolphin is currently undergoing the largest renovation in its 25-year history. The Swan rooms will be completed in 2015. The first phase of the Dolphin Hotel room renovations will not begin until 2016, with the entire room project currently scheduled to be completed by the end of 2017.
Downtown Disney/Disney Springs
The multi-year transformation of Downtown Disney into Disney Springs will treat guests to more shopping, dining and entertainment amid open-air promenades, springs and waterfront charm. Disney Springs will feature an eclectic and contemporary mix from Disney and other noteworthy brands, from boutique shops to unique flagship anchor stores. The Landing section of Disney Springs will open and be rededicated in 2015.
Roadwork on Buena Vista Drive – Through March 2016. Due to heavy roadwork, expect delays on Buena Vista Drive. It is recommended that guests use complimentary Walt Disney World Resort transportation from Parks and Resorts to Downtown Disney and plan to arrive early for reserved dining and entertainment experiences.
Parking Lots – Entrance 2 – Lots A-G – closed through August 2016, in preparation for the construction of Town Center and the East Garage.
Paradiso 37 on Pleasure Island is set to nearly double its seating. It will add more terrace dining and a new outdoor performance stage. The menu will continue to offer a culinary tour of North, Central and South America. Paradiso 37 will remain open while undergoing renovations, which are expected to be finished by this summer.
Read HERE for more on Disney Springs.
-=-=-=-=-=-=-=-=-=-
A complete list of rehabs can be found HERE.
= = = = = = = = = = = = = = = = =

MAGICAL MOMENTS
= = = = = = = = = = = = = = = = =
April Leline: My family and I just returned from 10 amazing days at Aulani, A Disney Resort and Spa! We loved touring the beautiful island of Oahu, experiencing Hawaiian culture, and, of course, the magic of this Disney resort. I had a list of questions to ask a Cast Member to prepare for our trip. I was disappointed when I asked which Disney characters appeared at Aulani, A Disney Resort and Spa, because Donald Duck is my favorite and I was told that "Donald could not swim that far." On our first day, I was talking with a lady at the pool about how nice it was that the characters just stroll around for pictures and she told me who her family had pictures with the day before and I almost cried when she said "Donald Duck!" I quickly asked one of the Cast Members where to find Donald Duck. She told me he would be on the Halawai Lawn at 2:45. This lawn is on the backside of the resort and is rather secluded when not being used for activities. So off we went at 2:45! There was not a person to be found anywhere and my family kept saying that this couldn't be the right place. Then my magical moment happened! The young girl I spoke with brought Donald Duck out for a private meeting with my family! Even my two boys, ages 15 and 12, could not believe what was happening! We all posed for pictures and he gave me a big ducky kiss! Disney magic can happen anywhere, even on the far away island of Oahu at Aulani, A Disney Resort and Spa!
Anais Maglio: My family and I are frequent visitors to Walt Disney World and make good use of our Seasonal Passes. The story I would like to tell you occurred during our January trip to celebrate my son's 6th birthday. We stayed at Pop Century and one morning as we were waiting for the bus to Hollywood Studios we got the best treat ever. Our son was wearing his birthday pin and carrying his pirate sword, which we had bought him the day before at Magic Kingdom. The bus driver noticed it right away. We were the first ones on the bus and while we were waiting for more guests to get in, the bus driver walked over to where we were sitting. He wished my son a happy birthday and asked him if he liked pirates. He then pulled out a pirate bandanna and bent down to put it on my son himself. He then gave him a coupon for free popcorn. This was all done in a loud (in a good way) voice and making my son feel incredibly special. We thought that was it and were extremely happy as it was, but once the driver got back to his seat and the bus pulled out, he got on the speakerphone and said, "Attention guests, we have a birthday boy on board!" and then flickered the lights on and off while leading the bus in singing "Happy Birthday." It was an experience that he will never forget!! Thank you to Paul from New Jersey — the best bus driver ever! And thanks to Disney for always making us feel a little bit of magic.
Debbie from Ontario, Canada: On our first trip to The World while shopping for our 7-year-old daughter's Cinderella dress, we were approached by a cast member asking if our daughter Alisha could help her with something. My husband and I looked around the shop thinking, "Are they understaffed?" Alisha was then accompanied to the front of the store to help dress the Cinderella display, complete with our daughter choosing all the accessories. The cast member read a passage from the Cinderella story and with a Bibbidi Bobbidi Boo and a wave of her magic wand, Alisha was then made a Fairy Godmother-In-Training. What a beautiful, magical start to our first Walt Disney World vacation!
-=-=-=-=-=–=-=-=-=-=-=-=-=-=-=
We just bet you have a story to tell about an unforgettable moment during your Disney vacation! Please send your favorite memory for inclusion in a future AllEars® to: [email protected] Thank you all for sharing!
-o-o-o-o-o-o-o-o-o-o-o-
Editor's Note: This story/information was accurate when it was published. Please be sure to confirm all current rates, information and other details before planning your trip.