You're officially being WARNED — reading through this post might tempt you to buy a whole bunch of great Disney merch, but it could also save you some BIG BUCKS on that purchase!
Disney collections can be so fun to grab for yourself or your family/friends, but each little toy, shirt, and pair of ears can add up to a whole lot of money. That's why we're constantly on the hunt for some great deals and now we're sharing some of the BEST ways to save on your next Disney purchase right here!
DISCLOSURE: This post may contain affiliate links, which means when you click a link and make a purchase, we receive a commission.
Halloween Discounts!
First up, Halloween is QUICKLY approaching so NOW is the time to grab all those spooky goodies for the season. Disney's helping you do that by offering 20% OFF in their Halloween shop on orders of $75 or more. Just be sure to use code "EEK" during checkout.

One of the items you can get on sale thanks to this deal is the glow-in-the-dark Loungefly Mini Backpack themed to spooky season!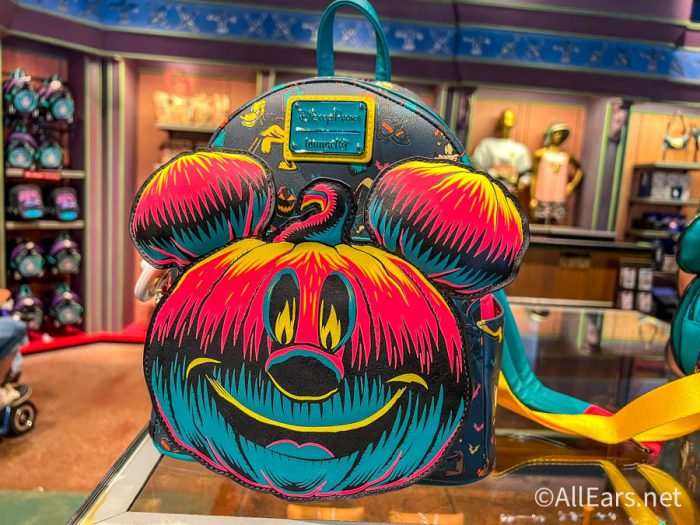 This has a Mickey Mouse pumpkin feature on the front, puffy ears, glow-in-the-dark accents, and a fun Halloween print featuring Mickey, Minnie, and friends.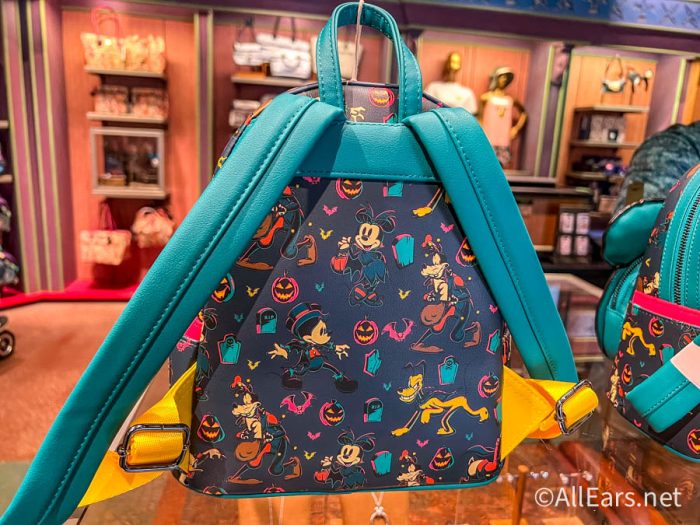 The bag can be yours for 20% off now so act fast!
Another item also on sale is the LEGO Hocus Pocus Sanderson Sisters' Cottage set! This set is NO JOKE. It has over 2,000 pieces, comes with 7 LEGO minifigures themed to Hocus Pocus, and has ALL kinds of details (including a "fire pit!").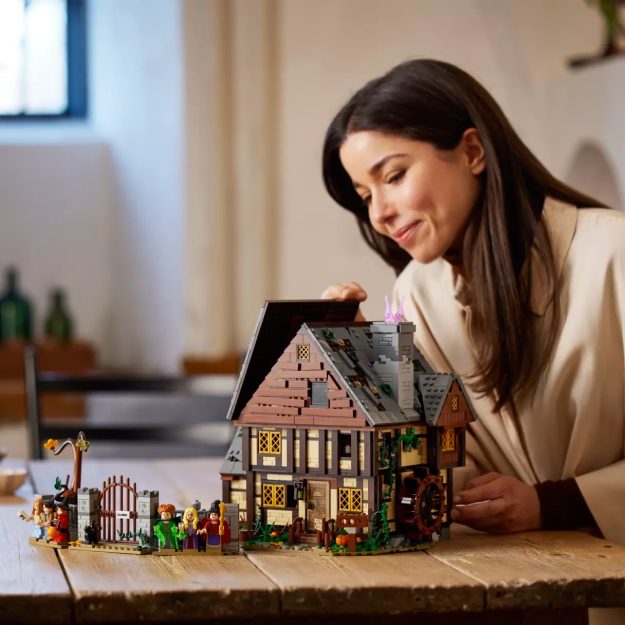 It's sure to set your Halloween decor apart and can easily stay on display all year long.
40% OFF Some Items!
But wait, Halloween items aren't the only things on sale! Disney is also offering 40% off select items and that includes some favorites themed to Star Wars, Pixar, and more.
One of the items on sale is this Stitch Tie-Dye Spirit Jersey! The spirit jersey features the adorable Stitch playing his ukelele on the front…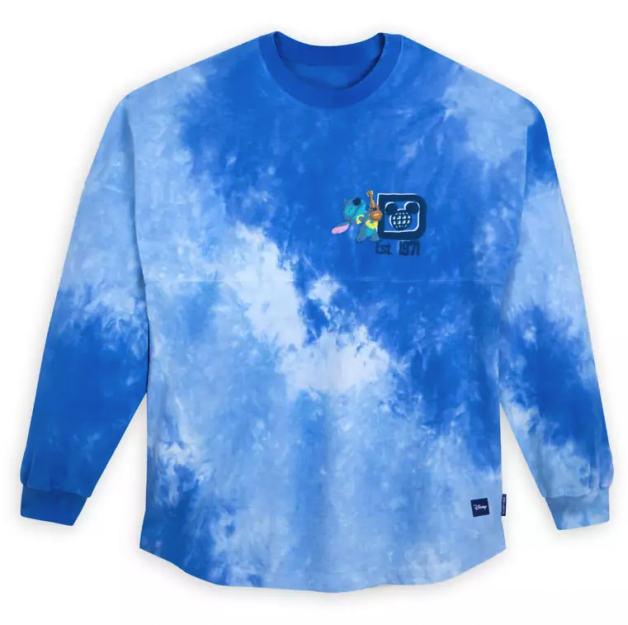 …and relaxing with a cool treat on the back.
Seriously, this just SCREAMS vacation! We'd like to order one of whatever Stitch is having, please.
NOW Is the Time to Grab Plushes!
If you absolutely love Disney plushes or have a friend who does, now is the time to pick them up. Why? Well, Disney is hosting a sale where you can get $5 OFF each plush when you buy 2 or more.

Various characters and styles are available so be sure to search through Disney's site to find the best ones for you.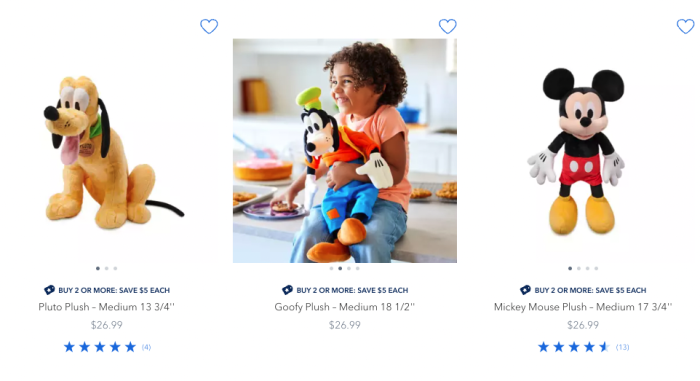 You could even get a little Grogu plush or Forky Plush for $5 off!
Grogu Fans — Act Fast!
Absolutely love The Mandalorian and Grogu? Now is the time to buy the Halloween-themed Grogu Plush!
This cutie is seated in a pumpkin shell (because OF COURSE) but you can remove him from his shell to see him in his vibrant purple coat — he really got dressed up for the season!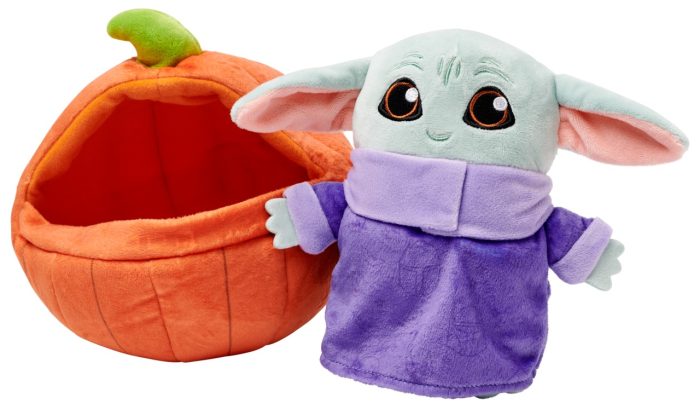 You'll want to pick up this plush set now because he's actually available for $18 with ANY purchase. Normally, he's $26.99 so this is a pretty good savings.
Mickey & Minnie TOO!
But wait…there's more! If you also want to pick up the Mickey Mouse glow-in-the-dark Halloween plush for 2023, now is the time to do so.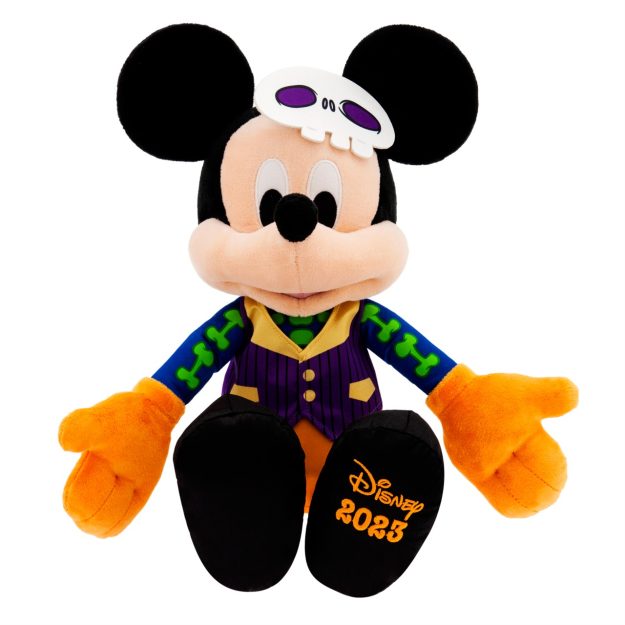 This plush is also normally $26.99, but he's available for $18 with any purchase right now!
The Minnie Halloween plush is also available at a discount!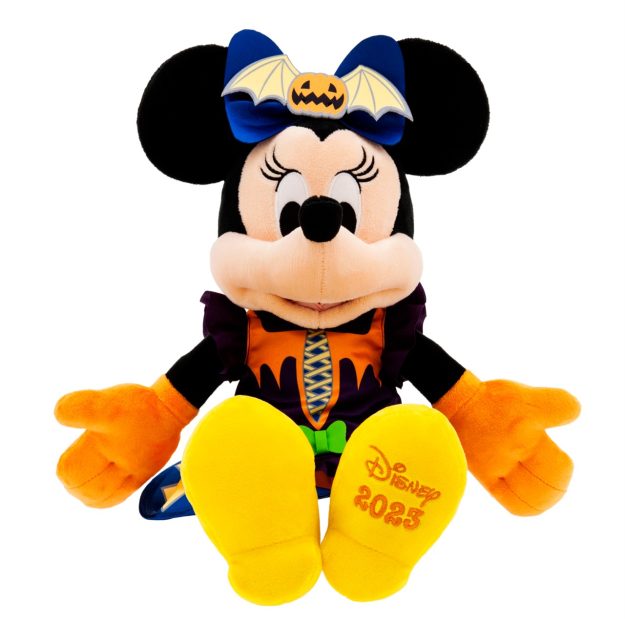 She's decked out in her Halloween look and is also available for $18 with ANY purchase. Grab these now and you'll have a spooky souvenir for years to come.
Time to Make That Dooney & Bourke Purchase
If you had been tempted to buy a Dooney & Bourke bag, now might also be a good time to do that. That's because Disney is offering a Cosmetic Case by Dooney & Bourke for $45 with ANY Dooney & Bourke purchase.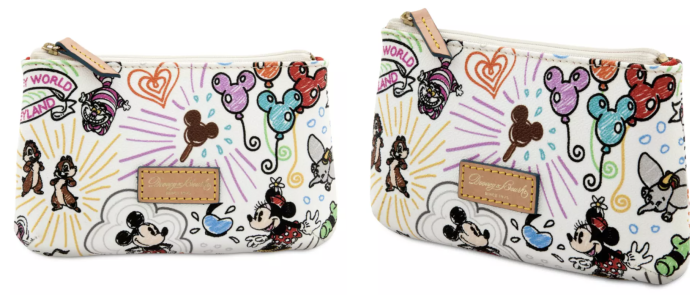 The cosmetic case is normally $64, so that's a decent savings. It could be a great excuse to buy that Dooney & Bourke bag you've been eyeing while also getting a good deal on a little something extra.
Speaking of Dooney & Bourke bags, if you're looking for one to purchase so you can get that $45 cosmetic bag deal, you might want to pick up the Sketch Art Crossbody Bag. It's got a great mix of black-and-white cartoon imagery (perfect for retro Mickey fans) with bright and bold accent colors.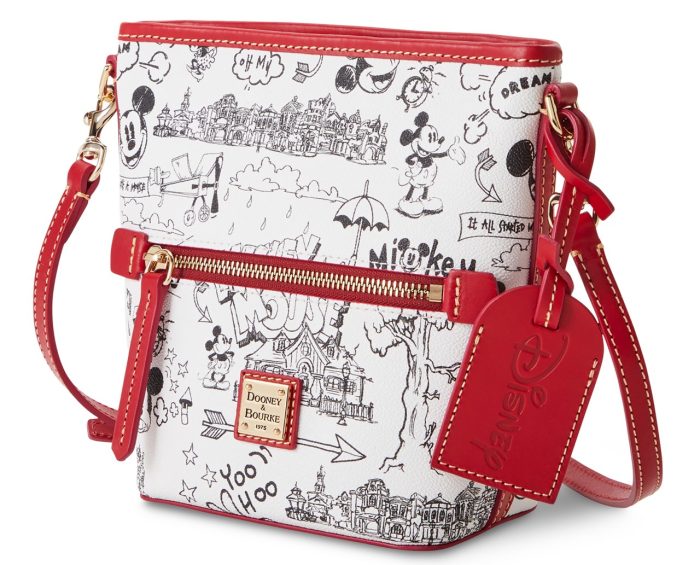 You could easily use this bag to hold your essentials in the park or save it for use at home to show off your love of Disney wherever you go.
That's a look at some of the BEST Disney deals going on right now on shopDisney. We'll continue to search for more discounts so stay tuned. And if you're looking to do more shopping, check out some fantastic Disney items you can get on Amazon below! 👇