There's a new restaurant coming to Disneyland Resort, and we can practically smell the beignets already! Are you ready to go down to the bayou (or, in this case, New Orleans Square) to try some dishes inspired by Princess Tiana herself?
Recently, we visited Disneyland Resort to preview ALL the new foods, drinks, and desserts coming to Tiana's Palace Restaurant, and it's safe to say we are super excited to see this restaurant come to life. But now Disney shared a peek at the online menu so that we can see the PRICING for all these new menu items. Let's take a look!
Tiana's Palace Restaurant is a fast-casual dining location in New Orleans Square that promises to serve New Orleans classics like gumbo, shrimp and grits, cornbread, and more!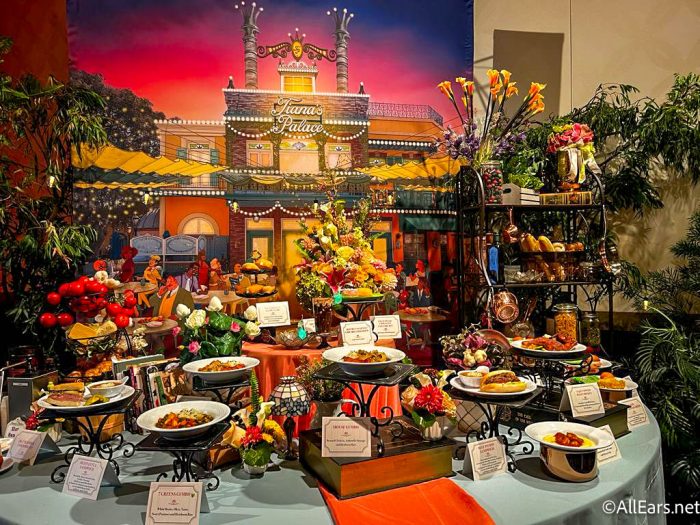 Now, let's check out the menu, starting off with dessert first (DUH!). Check it out — the House-filled Beignet is less than $5!
If you're curious about those beignets, here's a peek at this highly-anticipated menu item. The House-filled Beignet is filled with a lemon ice box pie filling and is topped with a lemon glaze. This is the only dessert on the menu, but it is a standout. Look out for a station right inside the restaurant to see how the beignets are filled.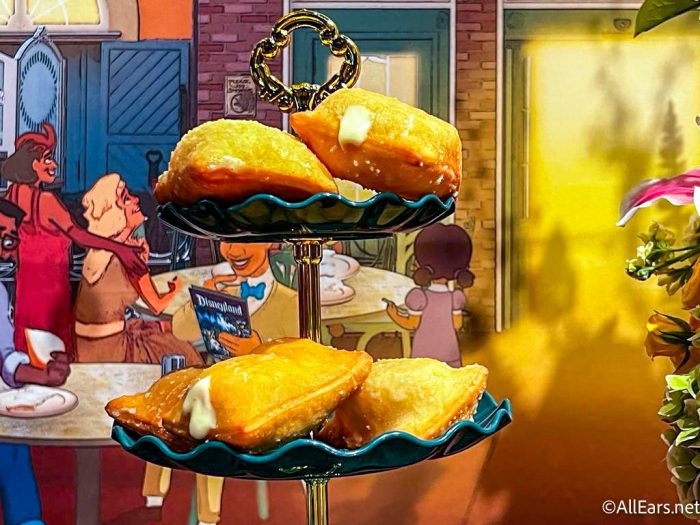 The entrees range in price from $14.99 to $19.49. This may be a fast-casual dining location, but note that those entrees can add up quickly if you're paying for a larger party.
Here's a closer look at the 7 Greens Gumbo with Chicken & Andouille Sausage for $16.99. It's a hearty portion size!
The kids' menu has classics like the Roasted Chicken Drumstick and the Toasted Ham & Cheese Sandwich, which are $8.49 each. There is also a Baked Macaroni and Cheese for $7.99.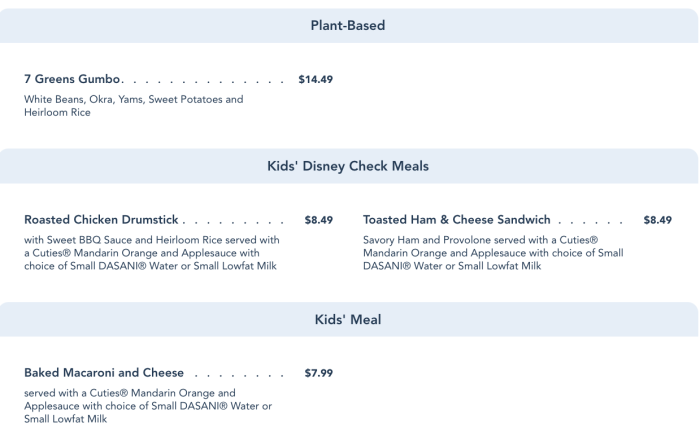 The kids' Baked Macaroni and Cheese for $7.99 is a great option for those looking for a warm, cheesy meal.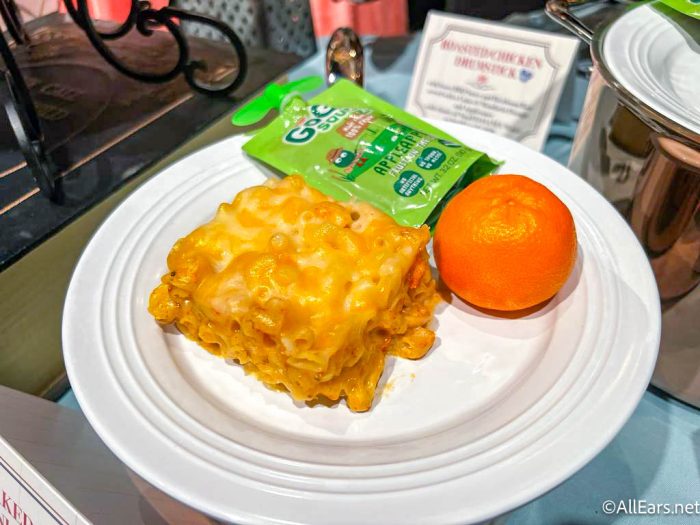 Here's a peek at the drink menu! The prices are standard for Disneyland Resort beverages.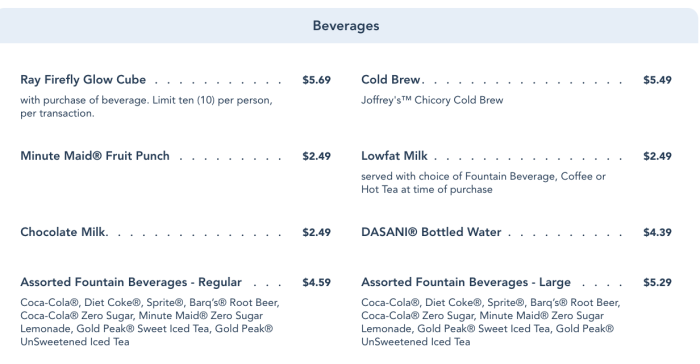 We can't wait for this restaurant to open on September 7th, 2023! In the meantime, we're always on the lookout for the latest Disney news, so stay tuned for more.