Calling all our Hundred Acre Woods fans! We've got new merchandise news for you.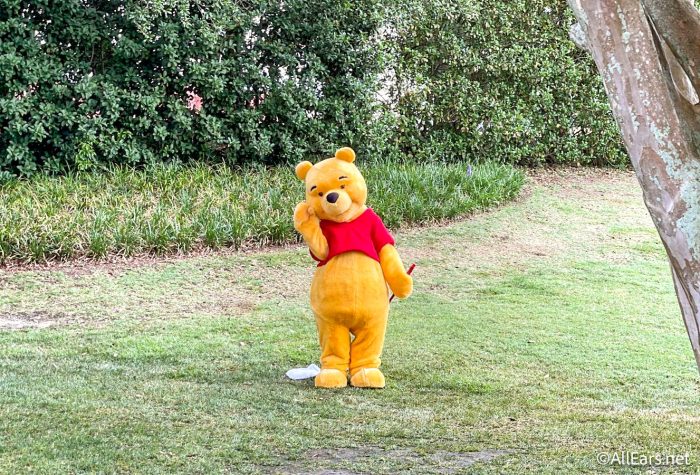 We love any time we get to see Winnie the Pooh and friends in the parks (and you can dine with them over at The Crystal Palace!), but we also adore new merchandise, so we can take our favorite characters with us wherever we go. If you've been on the hunt for new Pooh merchandise, look no further!
DISCLOSURE: This post may contain affiliate links, which means when you click a link and make a purchase, we receive a commission.
There's a new Winnie the Pooh Halloween collectible online that you have to see — the adorable Winnie the Pooh Skeleton Mini-Backpack.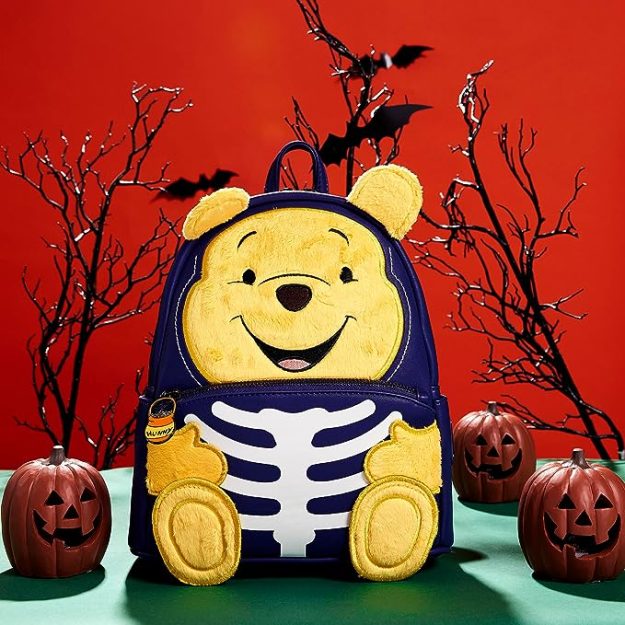 This bag features Pooh's face, arms, legs, and ears, while the rest of his body is in a skeleton costume for Halloween. Disney fans can pre-order this bag now, and it should ship on September 29th, 2023.
You can also grab the Winnie the Pooh Lion Costume Fuzzy Mini Backpack from Hot Topic.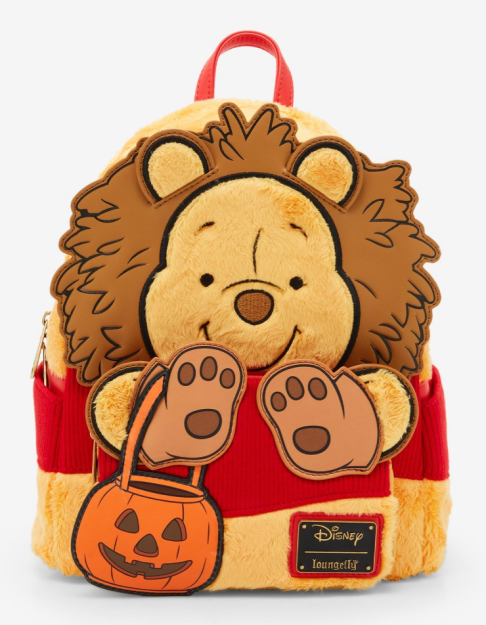 Pooh is dressed in the cutest lion costume known to mankind and even carries a little trick-or-treat bag. This bag is also available for pre-order now and is expected to ship between September 12th and September 23rd.
And we can't miss the opportunity to tell you about two more Halloween bags you can grab online right now, even though they don't have Pooh on them. The Mickey Bat Mini Backpack is too cute to miss!
The whole bag is black but is surrounded by white Mickey bats with various faces. It's perfect for Halloween!
Or you can grab the Mickey-O-Lantern Mini Backpack.
The bag itself is black and is covered in orange Mickey pumpkins. The best part, though, is the front pocket of the bag — because it's a giant Mickey pumpkin!
Halloween is fast approaching, and if you're looking for the perfect way to Disneybound in the parks, look no further than our ideas on AllEars Style!
As always, stay tuned to AllEars for all the latest Disney merchandise news!
What's your go-to Disney Halloween outfit? Tell us in the comments!