One of the most important tools used by the members of Walt Disney Imagineering in creating cutting-edge attractions and adventures is – believe it or not – hitting the road. Indeed, taking boots-on-the-ground research trips to get a true understanding of the task at hand has been an important part of the Imagineers' creative process for decades.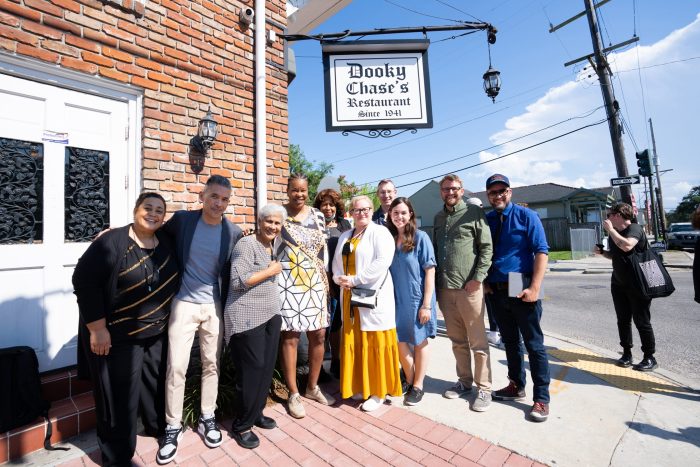 In the early days of Imagineering, back when it was known as WED Enterprises, Walt would often send his artists to local zoos, to have them study a variety of woodland animals as they walked, ran and rested … all for the sake of creating as authentic an image of these creatures as possible.
These research ventures have come in many forms. For instance, there was Walt Disney's desire to build a restaurant in Disneyland, which was uncharted territory for a movie studio. Walt went to John Hench, his most trusted designer, and asked him to come up with a concept for the Red Wagon Inn [now known as the Plaza Inn.]
Hench told his boss that he knew nothing about restaurants, to which Walt told Hench: "You'd better go learn about them."
So Hench promptly enrolled in a restaurant management class to begin his research.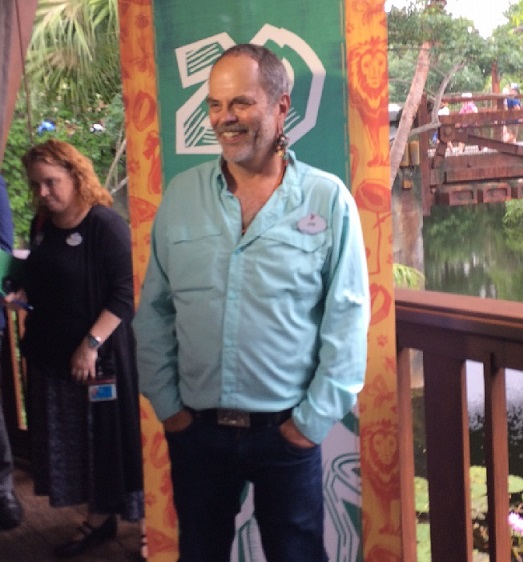 When Disney's Animal Kingdom park was in its initial planning stages back in the early 1990s, lead Imagineer Joe Rohde insisted that his team go on extensive field trips to far-off locales, all for the sake of creating an authentic experience.
"Joe Rohde was not just an advocate for true 'boots-on-the-ground' research, he was a veteran traveler to Asia and Polynesia," said former Imagineering leader Marty Sklar in 2017. "Joe's belief that his team absolutely had to experience lions and elephants on a real African safari and to travel to Asian byways far from civilization, was crucial."
Rohde and his team spent time whitewater rafting in the Himalayas; drove, walked and ballooned across the African savannah; searched for fossil bones of extinct dinosaurs, and met with respected leaders in the world of conservation.
"The essence of these adventures is what we hope we have captured in Disney's Animal Kingdom," Rohde said when the park opened in 1998.
Added senior concept designer Zofia Kostyrko: "The research trips were essential for the sake of authenticity because when you design any space, you need to design a kind of kinetic feel of it, you need to understand the texture of it, the smell of it, the light of it … all of these things make it look authentic."
Speaking of Animal Kingdom, in the mid-1990s, now-retired Imagineering creative director Kevin Rafferty was charged with creating an attraction to be placed in the base of the Tree of Life. His first proposal, starring Rafiki from The Lion King, was good … but not good enough.
Then-Disney CEO Michael Eisner suggested that Rafferty get in touch with the folks at Pixar Animation, who were working on a new film about bugs, called A Bug's Life.
Rafferty's initial response? "I thought [Michael] was crazy!"
Then he started to do some research. "The first book I found said on the first page: 'The 10 quintillion insects in the world comprise 80 percent of the animal kingdom.'" Rafferty was convinced.
"I started to meet with some entomologists, even some entomologists from the Smithsonian Institute. My extensive research on insects, a topic I knew little about, pretty much helped It's Tough to be a Bug! to write itself."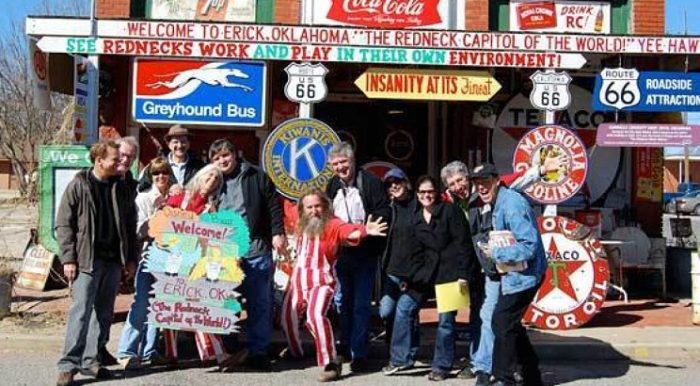 In 2007, Rafferty was knee-deep in designing a new land for Disney's California Adventure, to be called Carland, where California's legendary car culture would be celebrated.
That's when the powers that be decided it would be a match made in automotive heaven to marry his cars culture concept with the new Disney-Pixar Cars movie.
And that's how Cars Land was born.
In an effort to attain the essence of the Cars experience, Rafferty and his team took the ultimate road trip, along America's Mother Road … Route 66.
"We drove to our easternmost destination, Erick, Oklahoma, and then motored west, stopping at almost every diner, curios shop and interesting and/or historical spot along the way," Rafferty said.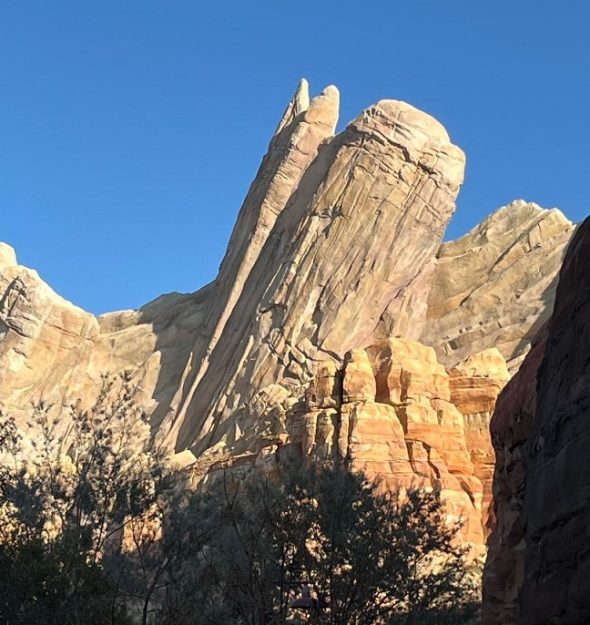 They saw first-hand many of the sites featured in the Cars movie, but more importantly, they met "warm and welcoming people … who helped us feel the friendly spirit we knew we needed to capture in Cars Land."
That road trip also was the genesis of the stunning rock work guests see throughout the Radiator Springs Racers attraction, the centerpiece of the Cars Land section of California Adventure.
There are many more examples of Imagineering's commitment to authenticity.  For 10 years prior to the opening of Shanghai Disneyland, a group of Imagineers lived in China to learn the culture and get a feel for what Chinese citizens wanted in their park; in Hawaii, another group of Imagineers spent about three years there to immerse themselves in Hawaiian culture in advance of building Disney Vacation Club's Aulani Resort and Spa.
When New Orleans Square in Disneyland was in the design phase in the 1960s, Walt put together a group from WED Enterprises. Their mission was to fly on the company airplane to the Crescent City to soak up the local culture and to acquire as many New Orleans-inspired items as possible.
"I was invited to travel to New Orleans with a large group of people," said Tania Norris, a former WED member who was asked to join in on the 1964 cross-country trip on the fabled Disney airplane.
"There was Walt and Lilly Disney, Edna and Roy Disney, Bob and Sharon Brown [Walt's daughter], John Hench, Herbie [Ryman] and I think Claude Coats was there, as well as Bill Evans, the landscaper.
"I was asked to be in New Orleans to find antiques that would be displayed in New Orleans Square, as well as items like little bits of iron and railing that we could replicate. We were in New Orleans maybe four days."
From New Orleans, the plane flew to central Florida, where Walt Disney World was still very much in the early stage of development. In fact, at that point in time, the so-called Florida Project was known to only a handful of people in Walt's inner circle.
'A TREE FARM AND A LOT OF HOLES'
"At that point, it was just a hole in the ground," Tania said. "We dropped off Bill Evans there. He had started a tree farm. He had spotted trees from various countries that he felt would do well in Florida. So there was the tree farm and a lot of holes and that was about it."
From there, the group flew to New York City to get a first-hand look at the 1964-1965 New York World's Fair, which had just opened and which featured four Disney-created shows.
At the New York World's Fair, Walt noticed how many of the corporate sponsors had built special rooms within their pavilions to entertain VIPs. Club 33 came about out of Walt's desire to have such a VIP area at Disneyland where he could entertain special guests.
In an interesting twist, a team of Walt Disney Imagineers recently returned to New Orleans on yet another research endeavor.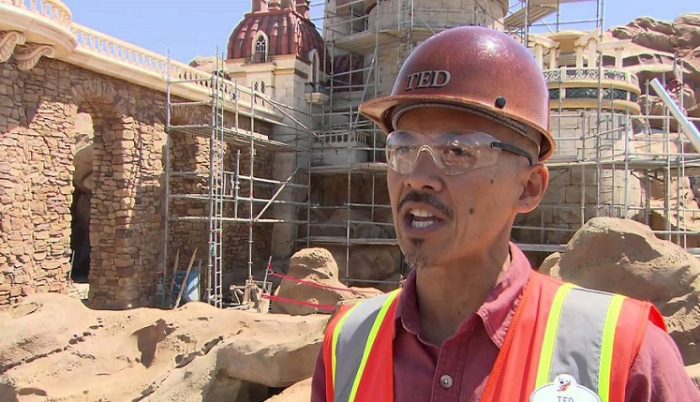 This group – including executive producer Charita Carter, creative director Ted Robledo and music director John Dennis – is knee-deep in the makeover currently under way for the former Splash Mountain attraction, which is scheduled to reopen next year as Tiana's Bayou Adventure in Disneyland and Walt Disney World.
The team was in town to record some new music for the attraction at a local studio there; indeed, John Dennis worked with New Orleans music icon, Grammy-winner and Maroon 5 member P.J. Morton, on new material for Tiana's Bayou Adventure.
The team also went to the family-owned Dooky Chase, checking out the fabled restaurant and visiting with members of the family who inspired the story for, and character of, Tiana in The Princess and the Frog movie.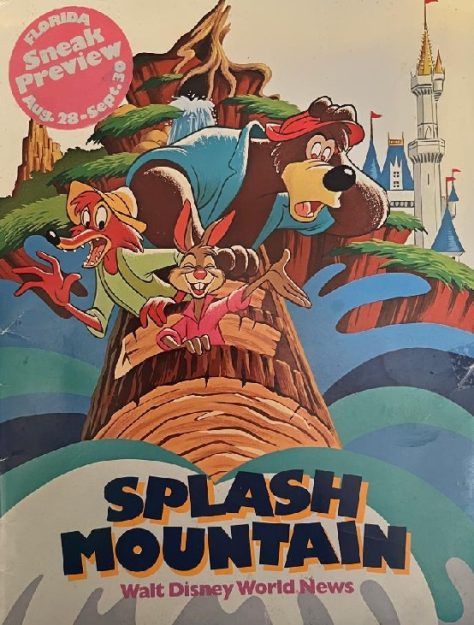 They also spent time with an iron artist in New Orleans who had been commissioned by the team to create weathervanes and other themed items for the attraction … all the while following in the boots of past Imagineers in a never-ending quest for authenticity.
Indeed, this current crop of Imagineers working on Tiana's Bayou Adventure seems obsessed with staying true to the New Orleans experience.
For more than two years, the team has taken a deep dive into the multi-faceted city of New Orleans. In addition to the city's unique foliage, they've also explored the area's wildlife, since the mountain's former inhabitants, Song of the South's "Brer family," will be replaced by a new set of Princess and the Frog Audio-Animatronics figures.
They also researched one of the salt mines that once dominated the Louisiana landscape: That salt mine will comprise the new mountain guests will float into while riding their logs.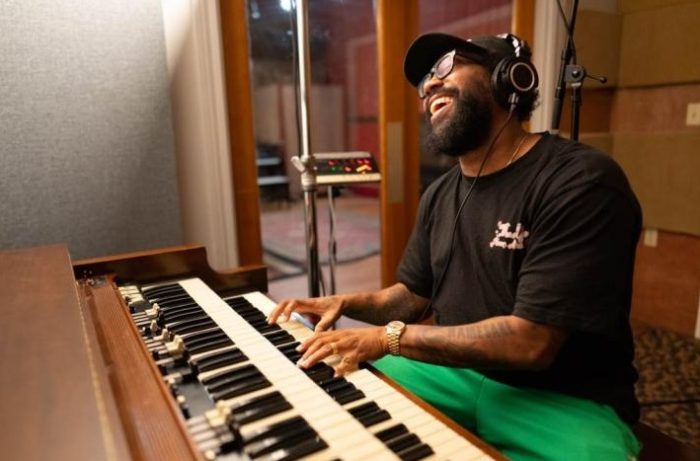 Speaking of which, the log flume aspect of the attraction – including its 87-foot-tall peak and 52.5-foot, 47-degree flume chute – will remain intact.
"The twists and turns and the big drop — people love that," Robledo said. "But it's like moving into an old house, right? You don't want to totally tear down this house because there's a lot of great things about this house. But the plumbing's old, the electrical's old, you don't want that old furniture. So you start to bring it up to date, to inject your own character, your own personal story into it.
"And that's exactly what we're doing with Tiana's Bayou Adventure. We want to bring new life [to Splash Mountain] and make it even better."
Chuck Schmidt is an award-winning journalist who has covered all things Disney since 1984 in both print and online. He has authored or co-authored seven books on Disney, including his On the Disney Beat, for Theme Park Press. He also has written a regular blog for AllEars.Net, called Still Goofy About Disney, since 2015.