The question of "Universal or Disney" has been a competition going on for years.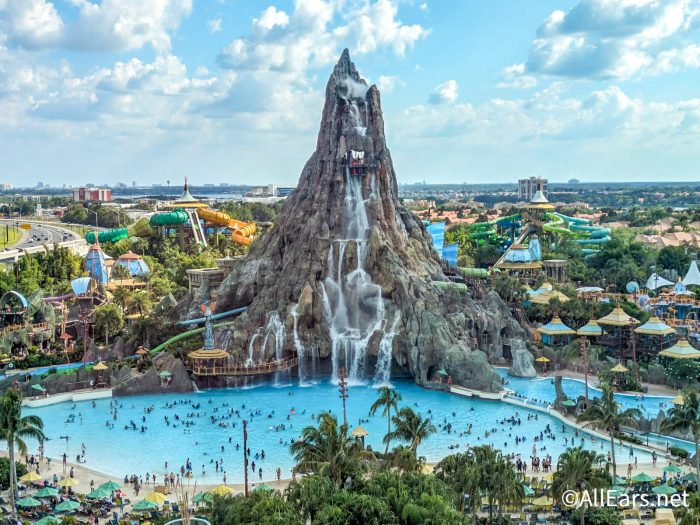 We've done entire posts comparing the two resorts in the past, even going as far as comparing them for adults-only vacations, but it really does come down to your preferences. However, there are a few things Universal does better than Disney that are simply very difficult to argue against.
The Tribute Store
Now, wait a minute. We know you may be thinking, "AllEars, you're saying ONE STORE is something Universal does better than Disney?" And the answer, dear reader, is 100% yes.
Universal's Tribute Store is always immaculately themed. Not only that, it changes with the seasons! And we don't just mean the merchandise switches out, no, we mean that the ENTIRE themed sections of the store get completely revamped.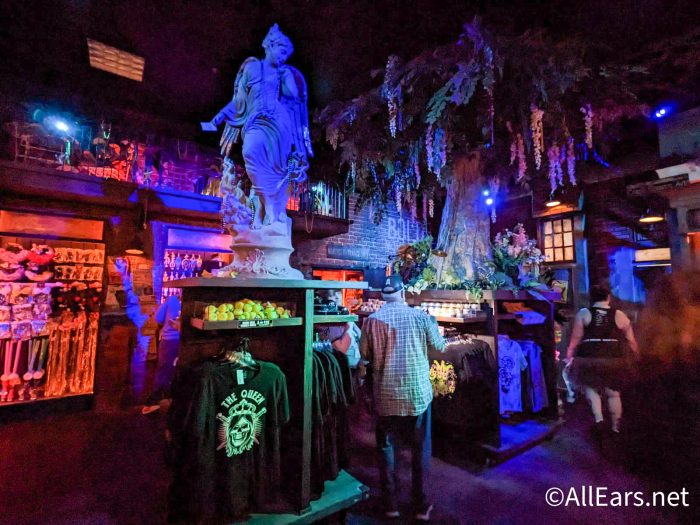 It's also a great way that Universal pays homage to the fact that Universal Studios started as a television and film studio. It, quite literally, pays tribute to some of the most successful films and franchises that have helped the company become what it is today.
Streetmosphere
Sure, Disney has the themed lands down, but let's talk about Universal's streetmosphere. This theme park offering is when characters or performers are wandering the lands throughout the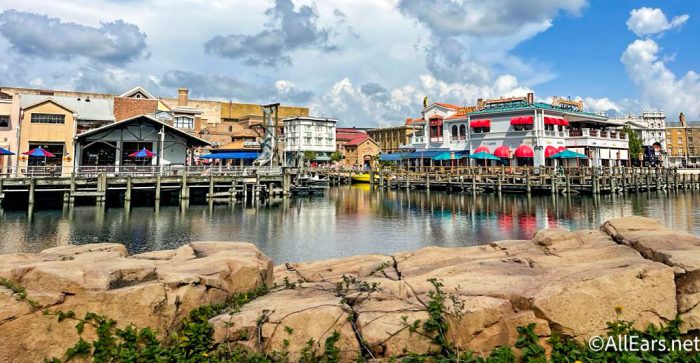 Unlike Disney, you have to travel a decent distance to get between some lands in Universal Orlando, and that's where this streetmosphere really comes into play. Never once do you feel like you're in no man's land walking around Universal, you are IMMERSED!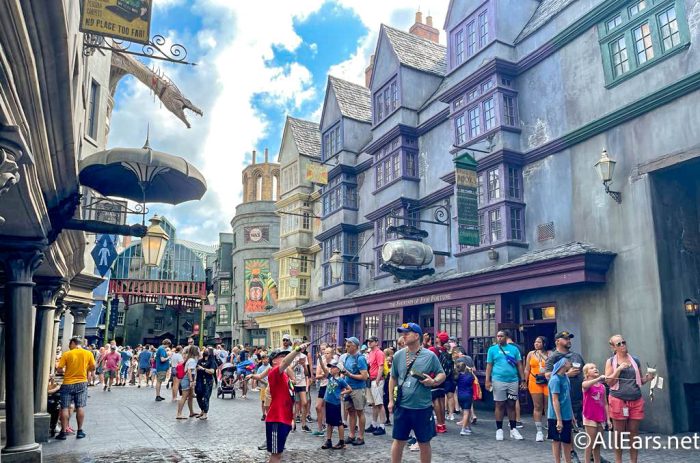 What makes Universal special is that there are plenty of pop-up parades and special performances. While Disney also has special shows like Beauty and the Beast Live on Stage, Universal's shows allow guests to stop and watch or just walk by like they are living in that world. A great example of this is the Frog Choir show that happens in the Wizarding World of Harry Potter several times per day!
Annual Passes
You knew it was coming. Annual Passes for Universal Orlando are miles better for guests, not only in price but for perks as well.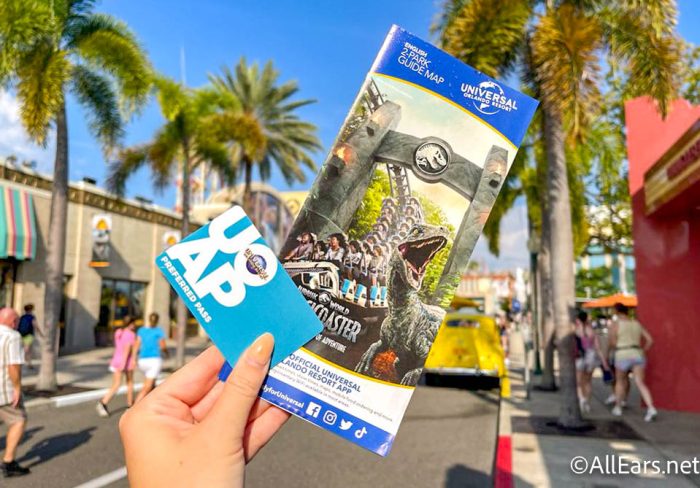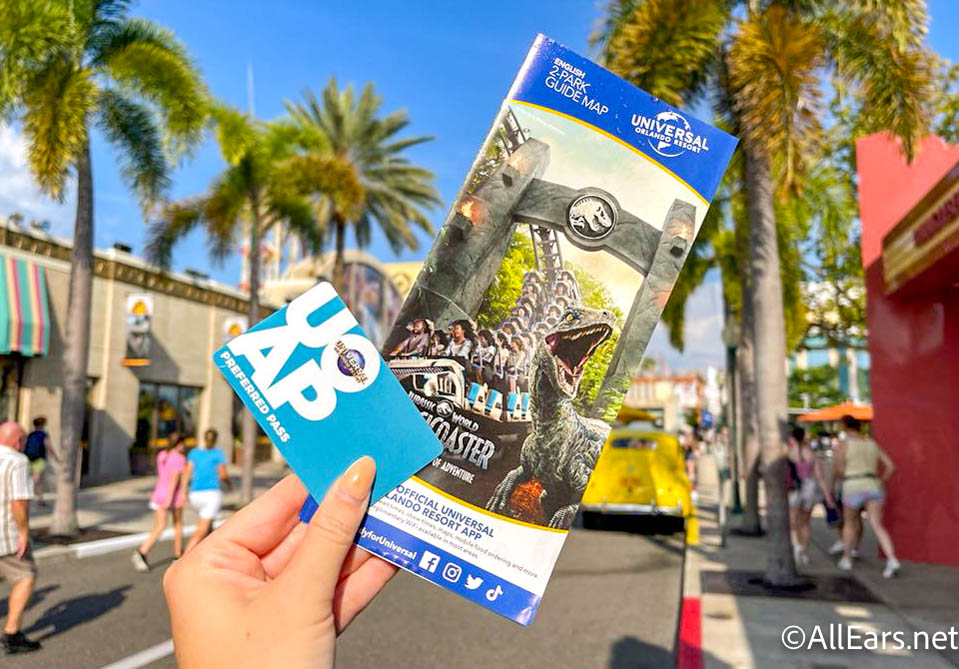 The most expensive pass a guest can get, which allows them access to all three parks (two theme parks, and one water park) for the whole year costs $1,094.99. The least expensive pass? $424.99 for a pass that doesn't require you to be a Florida resident!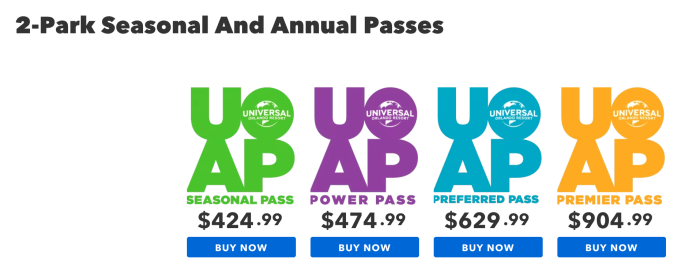 Currently, Disney World's most expensive Annual Pass (the Incredi-Pass) is the only one that out-of-state visitors can buy. The Sorcerer Pass is available to Florida residents and DVC Members and the cheaper two options (Pirate Pass and Pixie Pass) are exclusive to Florida residents. You can learn all about their Annual Pass program here.
Depending on which pass you choose, you can get perks such as flex pay options, no blockout dates, free access to Universal Express (skip the line service) after 4PM, valet and free self-parking, early park admission, food, special event, and hotel discounts, one free ticket to Halloween Horror Nights, and access to exclusive events.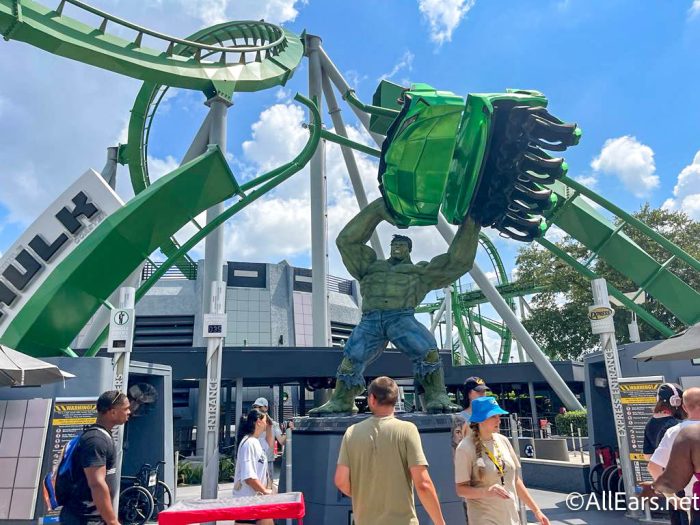 So yeah, Universal's definitely got Disney beat in these three areas if you ask us. As we mentioned before though, Universal may not be the best fit for your family, while it may be perfect for others. It's up to you to decide!
Be sure to stay tuned to AllEars and let us help you with all your research while you're planning your next vacation.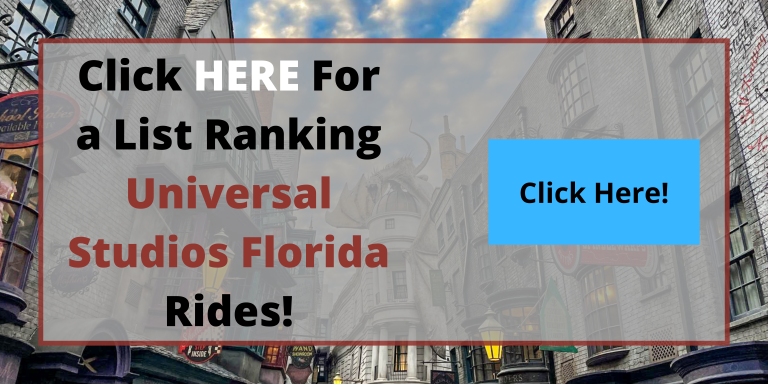 What's your favorite part of a Universal vacation? Tell us in the comments!