BE CAREFUL! Yes, Disney World is full of magic, crowds, amazing animatronics, and more souvenirs than you can imagine. It also has some really useful items for sale (hello sunscreen!), but there are some essentials that you will NOT find at the Most Magical Place on Earth.
That's right — Disney gift shops have all kinds of great items that can SAVE your trip if you forgot a toothbrush, hand sanitizer, or a cooling towel. But you might be surprised that Disney doesn't sell 5 critical items you might want on your trip! You'll need to plan ahead and buy these in advance, but don't worry, we've got EVERYTHING you need to know right here.
DISCLOSURE: This post may contain affiliate links, which means when you click a link and make a purchase, we receive a commission.
Here's our list of the 5 Disney items you WON'T easily find in the parks that you'll want to buy in advance!
1 — A Neck Fan
We saw a neck fan for sale at one store in Disney's Animal Kingdom back in 2022 but you won't necessarily want to count on it being there. Other than that store, finding a neck fan in Disney World is not really possible. Sure, there are little mister fans and cooling towels…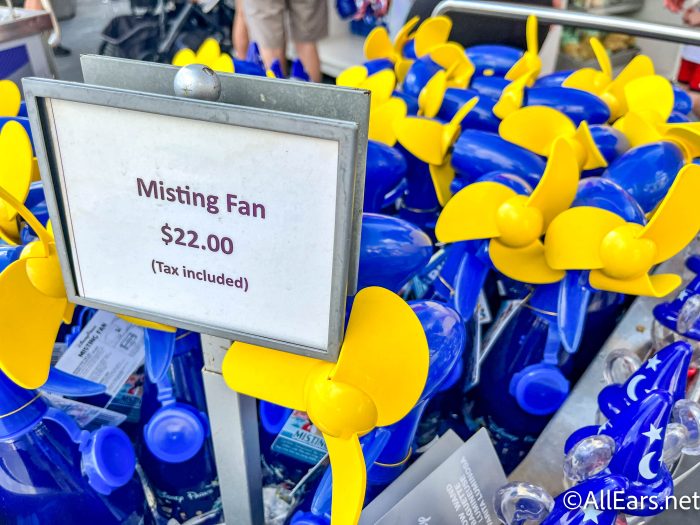 …but if you want the REAL DEAL — a rechargeable neck fan that'll keep you cool all day long — you're going to need to do some planning. Our advice? Pick up a neck fan from Amazon (or the retailer of your choice) BEFORE your trip. This bladeless neck fan is USB rechargeable, available on Amazon right now, described as "ultra quiet," and comes in a variety of colors.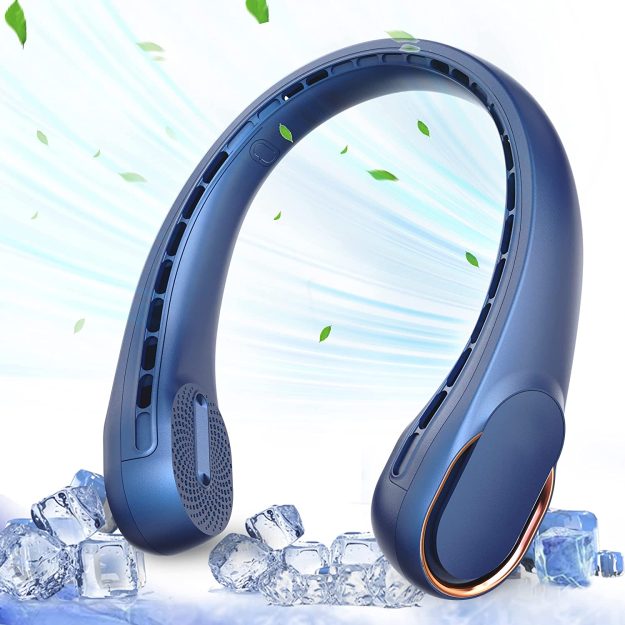 It's hands-free so you can wear it throughout the day without having one more thing to carry. Plus, it's portable and easy to pack in your suitcase or park bag.
2 — Gum
Feel the constant need to chew gum? Like to have a little minty gum after a meal to feel fresh? Well, we've got some bad news — gum is one of the things Disney does NOT sell…anywhere. It makes sense — they don't exactly want guests having easy access to something a person could chew and then stick to the bottom of tables in restaurants, attraction vehicles, or other spots…yuck.
But if gum is a MUST for you, pick some up before your trip! There are LOTS of options on Amazon, including this Extra Gum that comes in a pack of 10 and has over 77,000 ratings.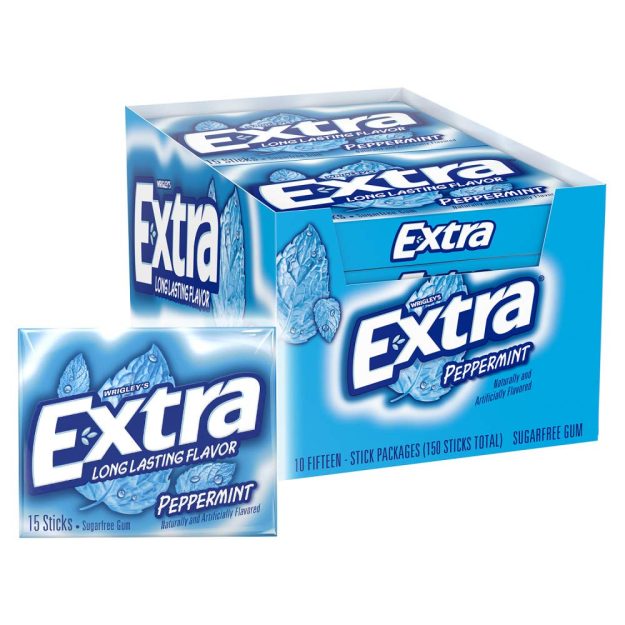 There are a variety of flavors available to pick from too.
Another option is to have some gum delivered to you through a grocery order that you can have sent to your Disney World hotel room. Grocery delivery is such a convenient way to get all of the things you need without having to leave Disney World. Plus, it could help you save some cash if you buy a few basic items for breakfast or snacktime (rather than spending that money on pricier Disney treats), or bottled drinks that can cost a whole LOT in the parks.
Instacart can be REALLY handy in these cases!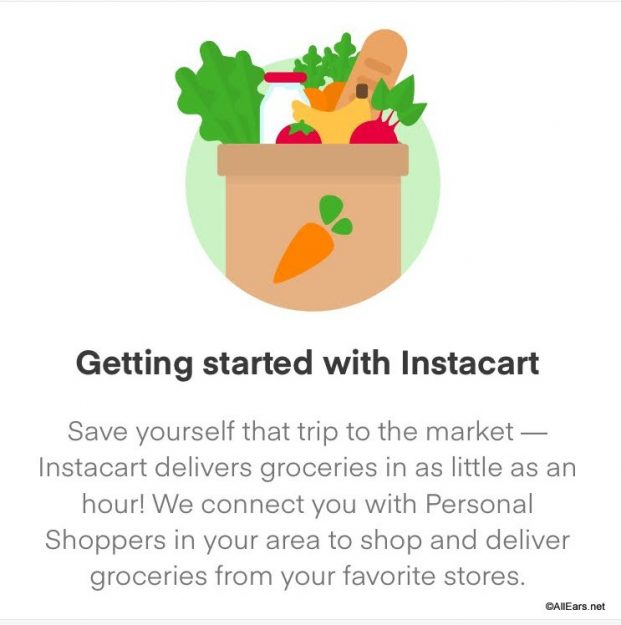 If you download the Instacart app, you can easily order groceries and all kinds of other necessities to be sent to your hotel. Snacks, gum, medicines, water bottles, that toothpaste you swore you packed but obviously didn't — the WORKS.
It's convenient and can get you what you need quickly without having to stop any of the Disney fun.
3 — Dr. Pepper
If you are a soda fanatic, there's an important thing you need to know about Disney World. Disney has a longstanding partnership with Coca-Cola. You might already be aware of this given the existence of the Coke store in Disney Springs and Club Cool in EPCOT. But what you might not realize is that this partnership can restrict what drinks you'll find in the parks and hotels.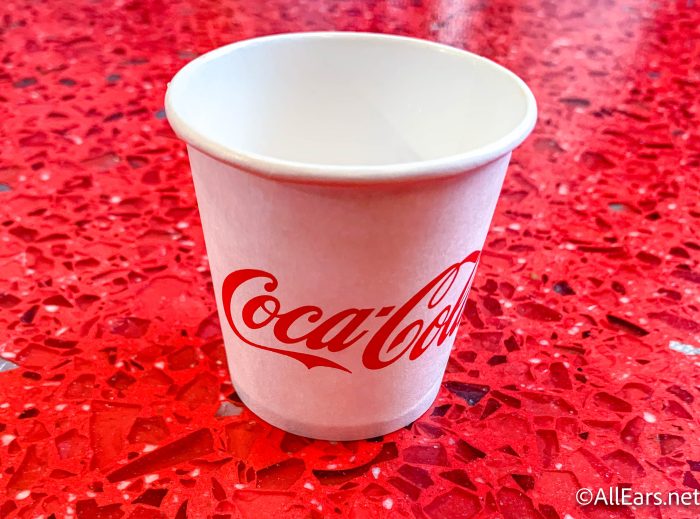 Non-Coca-Cola products — like that Dr. Pepper you might love oh-so-much — generally are NOT available in Disney World. There are some exceptions. For example, in the past, we've found bottles of Dr. Pepper available at Fuel, which is located in the Walt Disney World Swan and Dolphin Hotels. Because those hotels are not owned and run by Disney, that can lead to some different rules. But generally, don't expect to find Dr. Pepper for sale in Disney World.
Again, this is where Instacart can be your BEST friend. If you simply cannot live without that mid-day Dr. Pepper break, plan to order some bottles ahead of time and have them delivered to your room.
That would also be a good time to order your gum and any other things you might find helpful for your trip.
4 — A Chafe Stick
You're going to do a LOT of walking and moving around while at Disney World and that can lead to some…less-than-ideal situations when it comes to your skin. We're talking MAJOR irritation and chafing that'll make the remainder of your trip feel way more miserable than it needs to be.
That's why you'll be SO glad you bought an Anti-Chafe Stick in advance of your trip! You won't find these in Disney World gift shops based on our experience so you'll really want to plan to buy them before you get to the Mouse.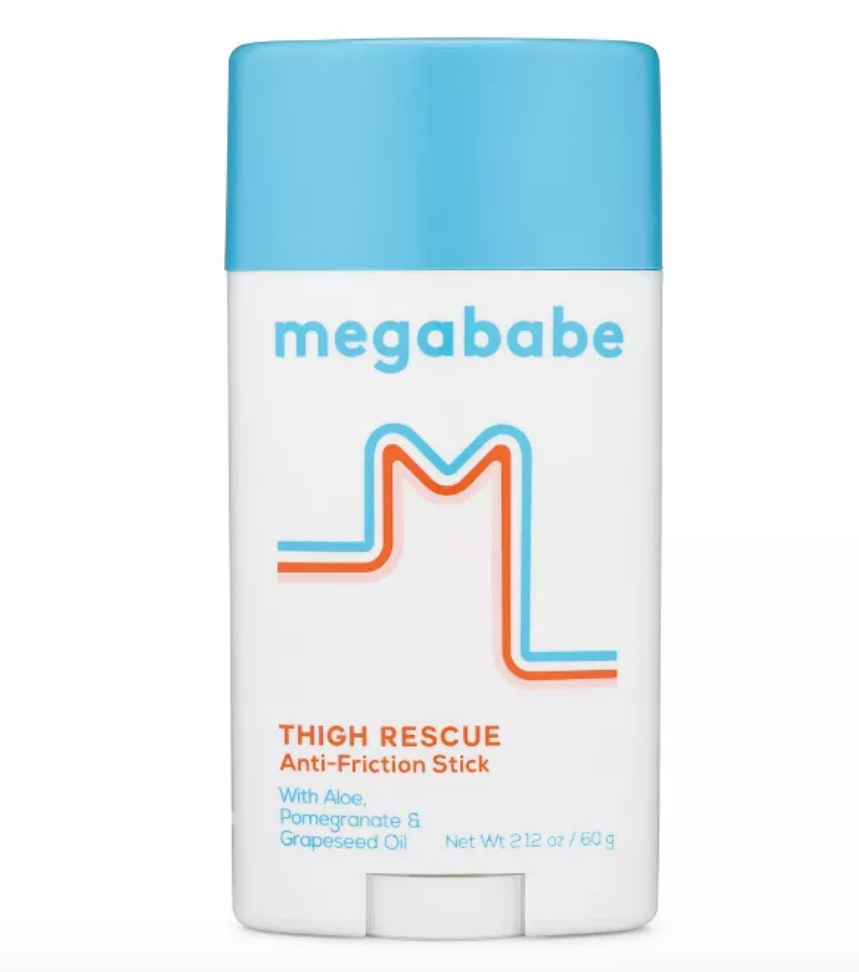 This anti-chafe stick from Megababe can help your thighs glide past each other, rather than rub against each other — avoiding painful situations. It's portable, not meant to be sticky or greasy, and can be used in a variety of spots — like by clothing straps that rub, shoes that blister, and more!
Place it in your bag and you'll be able to reapply throughout the day, keeping you feeling comfortable. (You can thank us later!)
5 — Cheerios
And finally, we come to one snack that is often a MUST-get for little kiddos — Cheerios! Interestingly, Disney World doesn't carry Cheerios in a lot of locations. So if you have a little one that lives off of these things, or you often turn to Cheerios as a quick and easy breakfast, grab them in advance.
Add this to your Instacart list so you don't forget it, and get them in whatever flavors and box sizes work best for you.
And there you have it — 5 items that you can't find in Disney World (or that might be extremely difficult to find in Disney World) that you'll want to order in advance. If you're planning to do an Instacart order, download the app and set up your account ahead of your trip so you can be ready to go!
Looking for more Disney World tips? Click here to see 10 things that could help you SURVIVE Disney World heat in the summer, or click here to see the sunscreen we rely on in the parks! And stay tuned for more news.
What essential items do you always make sure you bring to Disney World? Tell us in the comments!