If you love beignets, skip the trip to New Orleans and head to Disneyland.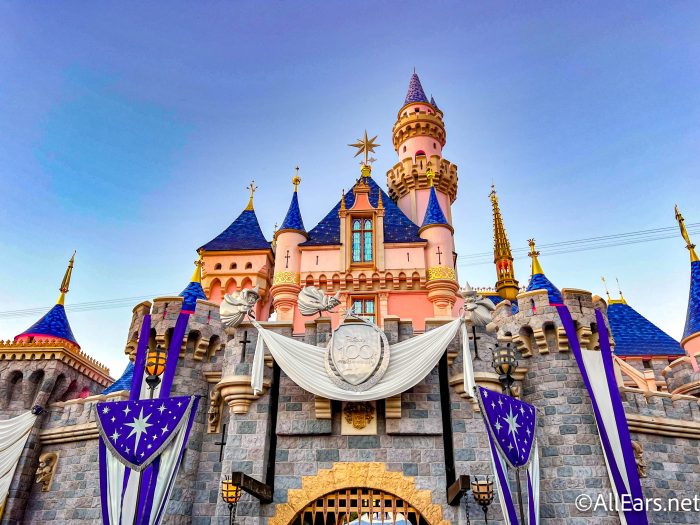 Okay, New Orleans sounds pretty awesome, but a new eatery just opened in Downtown Disney at Disneyland, and it's serving up all sorts of fresh beignets. We visited, we tried them, and if you love a good sweet treat, these get two thumbs up. Let's talk about it!
Okay, so Beignets Expressed is a snack spot that used to be Ralph Brennan's Jazz Kitchen in Downtown Disney. The location has been newly renovated to become Beignets Expressed! Don't worry, though; all the jazzy vibes are still there.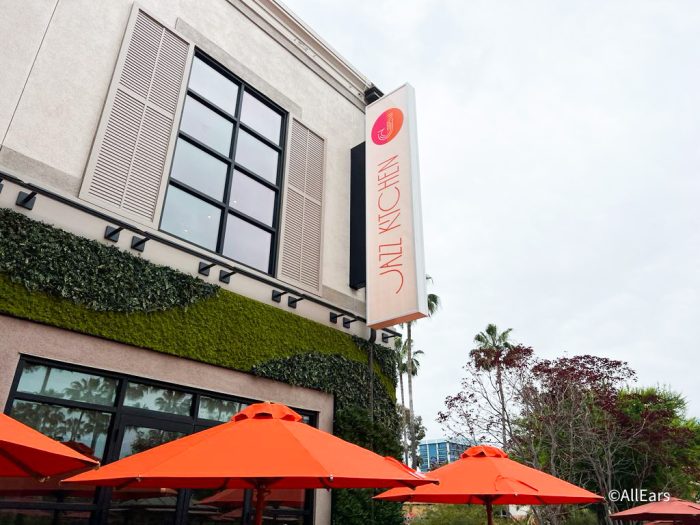 As you're walking up, there's a nice little seating area to enjoy your beignets!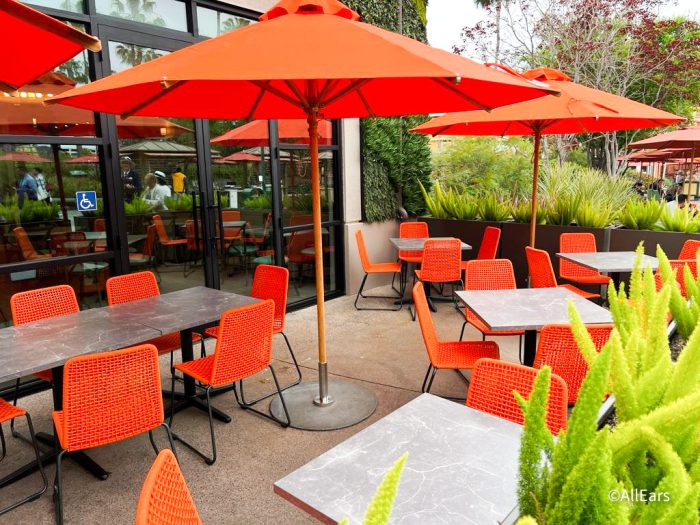 On the way inside, you can take a look at the menu. From coffee to specialty beignets, there's quite a bit to choose from. We chose the Dip, Drizzle, and Sprinkle combo, which comes with 4 beignets.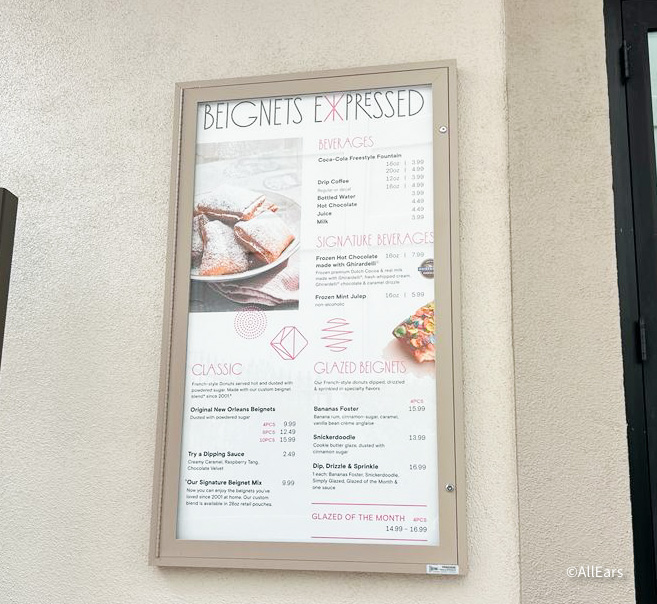 Alright, let's head inside! There's an area to purchase merchandise…
…and even coffee!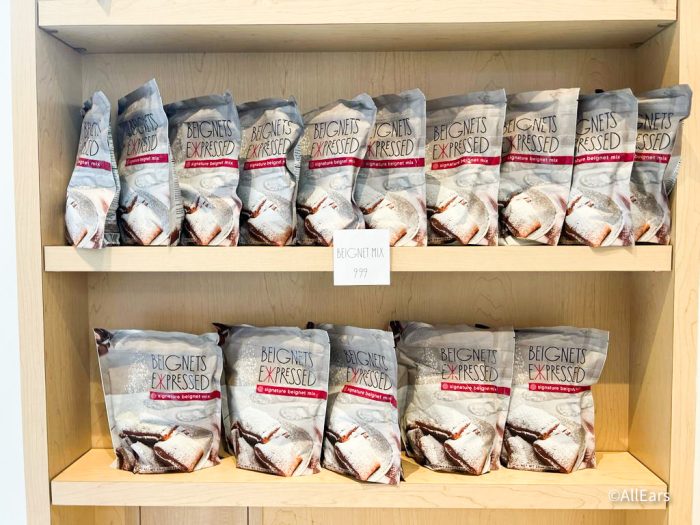 Of course, we were most excited to get our hands on those beignets. We ordered Bananas Foster, Snickerdoodle, Simply Glazed, and Glazed Fruity Crunch, all for $16.99. While we waited, we were able to watch everything happen behind the scenes.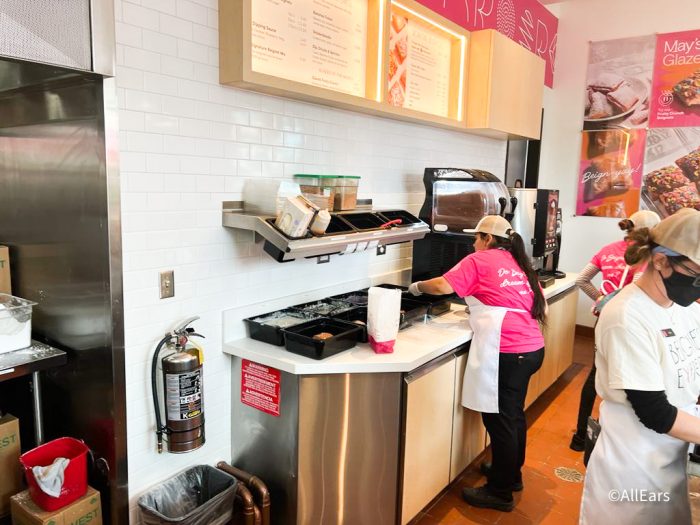 There was even a window to check out the beignets being mixed before they're baked! Quick — let's take notes so we can make them at home (though the homemade version never tastes the same).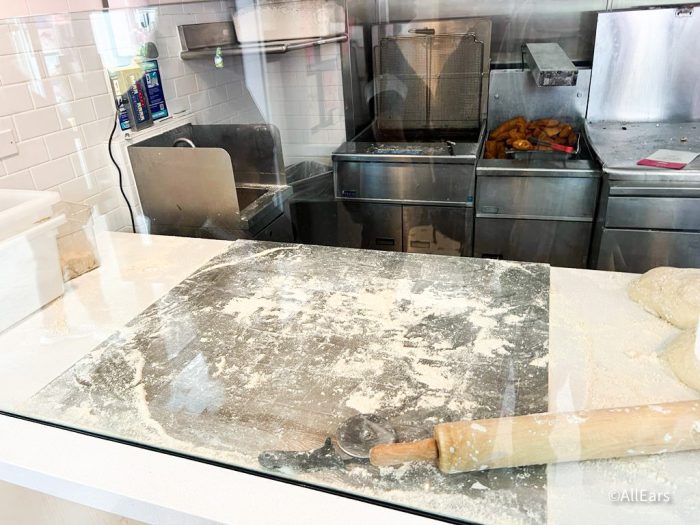 At long last, we got our hands on the beignets!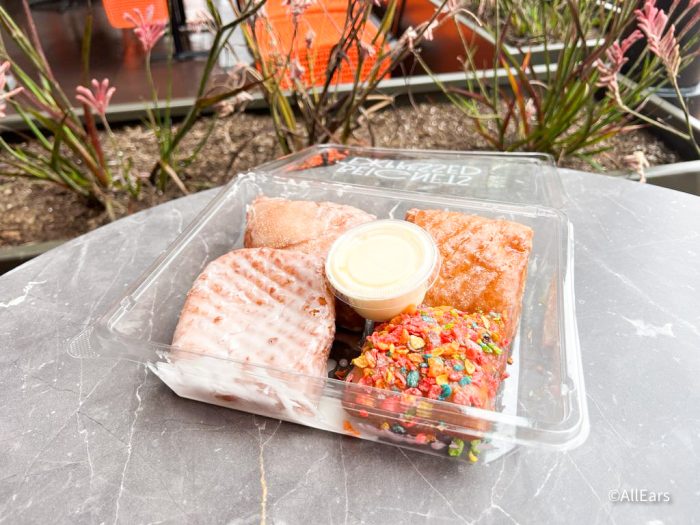 We totally recommend these to anyone who loves sweet things and all things dessert.
What do you think? Will you be trying some beignets soon? We'll continue to keep you updated with any and all Disney news, including when we spot some new food offerings. Make sure to follow along for more!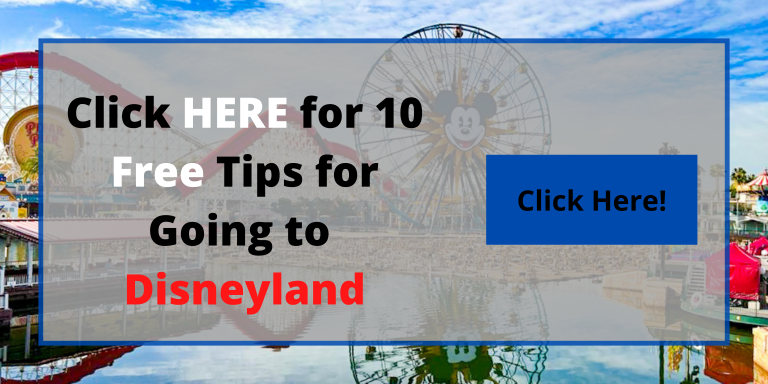 Would you try these beignets? Let us know in the comments!