DISCLOSURE: This post may contain affiliate links, which means when you click a link and make a purchase, we receive a commission.
Do you really NEED another Disney mug or cup? Maybe not. But do you want one? We have a feeling that the answer might be "yes!"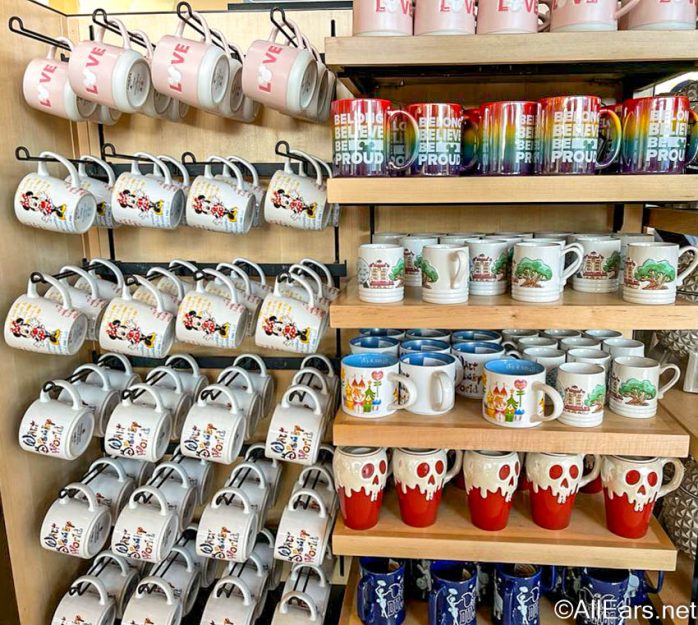 Things like coffee mugs and Starbucks tumblers are among Disney's most popular merchandise offerings, and we totally see why! They're functional, which makes them a purchase that's oh-so-easy to justify. And if you're looking to add to your collection, we've got some hot-ticket items you need to see.
We recently posted about the Mickey Mouse JoyJolt Coffee Cups in a TikTok, and that video went viral — people LOVE these things! Because so many people were interested in purchasing the cups, the original larger size actually sold out.
But not to worry — we have options to satisfy your Mickey coffee needs! First, you can opt for the smaller versions of these cups, which hold 5.4oz.
These come in a set of 2 and have that awesome Mickey design within them.
We love these JoyJolt Mickey Mouse and Pluto 13.5-oz Glass Cups as well. They're insulated and come with little sketches of the characters on the sides.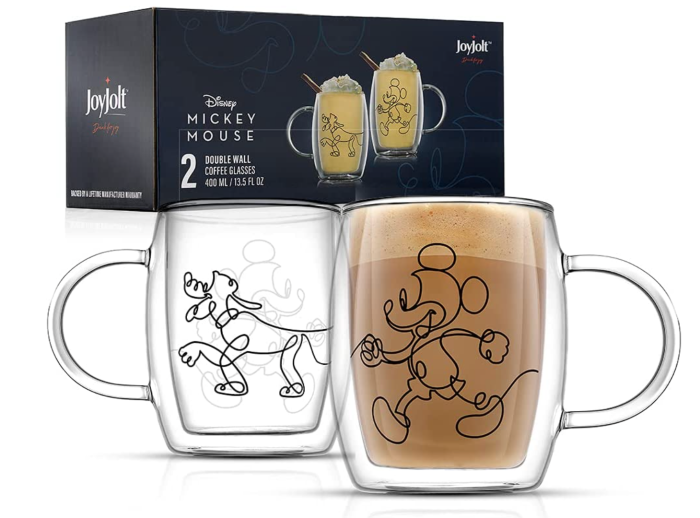 They're the perfect size to fit beneath your espresso machine. Let's be honest — coffee tastes a little better when it's served Disney-fied!
If those aren't your style, we have another, more whimsical option! These JoyJolt Mickey Pants and Minnie Skirt Cups would be a great addition to your collection.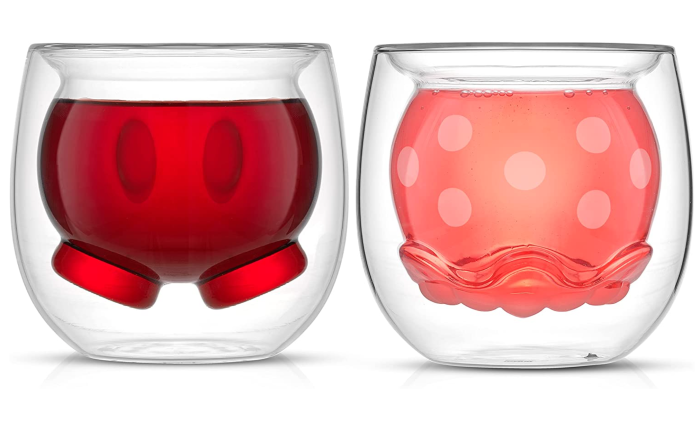 They come in a 2-pack and hold 7.4 ounces each. They're double-walled and your drinks will be suspended in 3-D optics — how cool is that?!
We'll be on the lookout for more popular Disney merchandise to share with all of you, so stay tuned to AllEars for the latest! We'll keep you in the loop with everything you need to know.
Which of these mugs would you buy? Tell us in the comments!