Who's ready for a NEW Disney movie?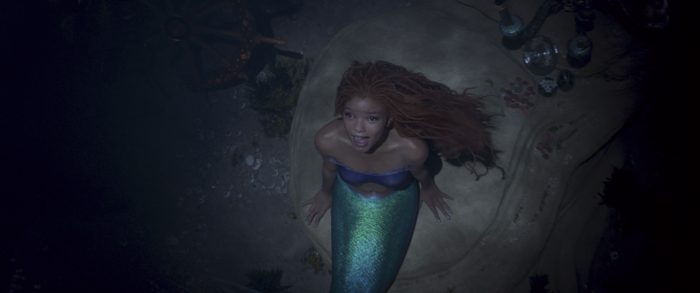 Disney's Peter Pan & Wendy recently came out on Disney+, as did Marvel's Guardians of the Galaxy Vol. 3. But there's another new movie coming that some fans are very excited about, and there are a few facts about it that we bet will totally surprise you!
Disney's new live-action adaptation of The Little Mermaid releases on May 26th and it's already brought some exciting stuff with it. There will be a new live-action Little Mermaid meet-and-greet coming to Disney's Hollywood Studios, Disney released a 1,808 piece(!!) LEGO set themed to the film, and even a NEW Loungefly themed to the movie hit Amazon.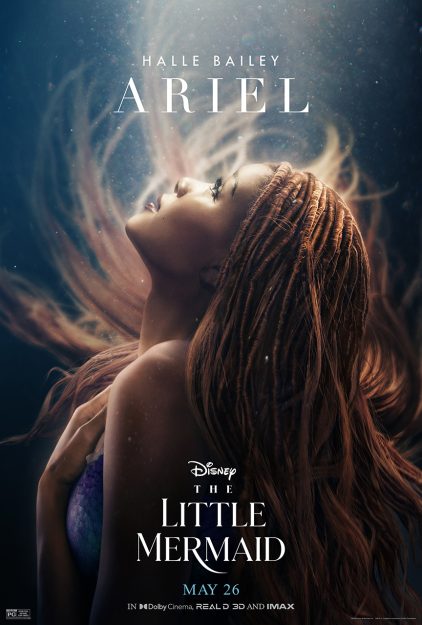 While the film will hit many of the story points you know and love from the original film, there are some behind-the-scenes secrets and movie CHANGES you may not know about. Let's dive into them here!
1. Just How LONG It's Been in Development
One thing you might not realize is just how long the film has been under development. The actor who voices Flounder in this new adaptation, Jacob Tremblay, shared with Variety that he first auditioned when he was 12, and now he's SIXTEEN!
Jacob Tremblay says he first auditioned for Flounder when he was 12 and that he wouldn't be able to sing "Kiss The Girl" the same way today. "My voice would be cracking too much." https://t.co/Ha4HhgrnJt pic.twitter.com/IUn1ck18wS

— Variety (@Variety) May 9, 2023
Tremblay also shared that his voice has changed so much since the audition, that he wouldn't be able to sing "Kiss The Girl" the same way these days, since his voice would crack so much now. Yes, THAT'S how long this film has been in development!
Another fun fact: Tremblay is also the voice of Luca from the Pixar film Luca!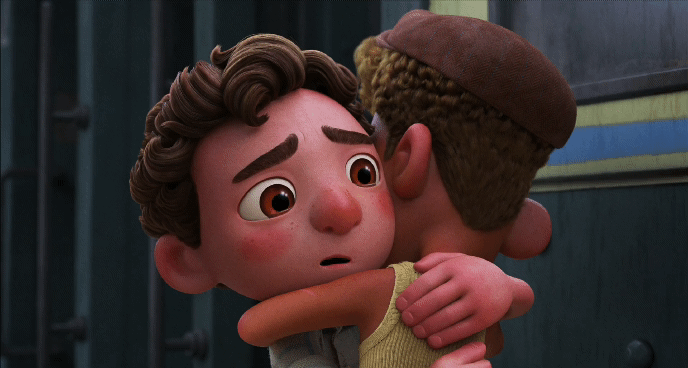 Flounder = Luca. We can see some of the water-themed connections here!
2. Playing a Mermaid Looks Fun, But It's NOT Easy
Halley Bailey, who stars as Ariel, shared that learning to be a mermaid was no easy job — it took a lot of work.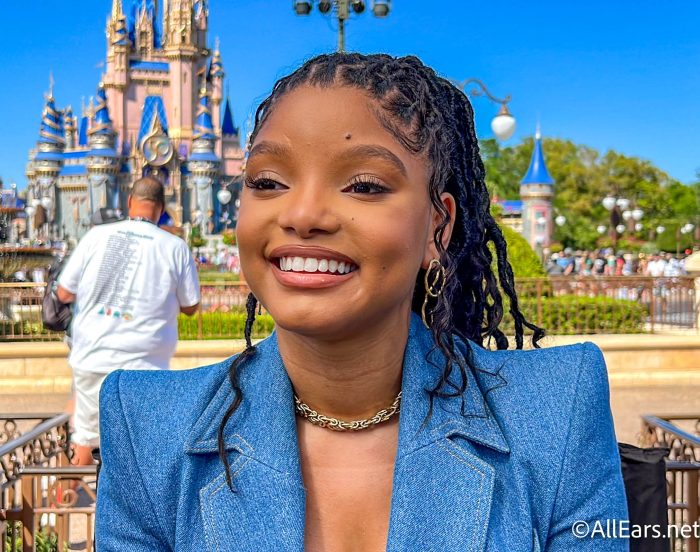 According to The Hollywood Reporter, Bailey spent three whole months ahead of filming doing training and rehearsals, and a lot of that included strength training.
According to PopSugar, Bailey shared "I was in intense physical training for three months, and then every single day I'd either be up on wires and a harness or I'd be in the water all day…It was super exciting but my body was like — that was probably the hardest [part], and the most in shape I've ever been in my life. That was the toughest part, I think — having to be that strong."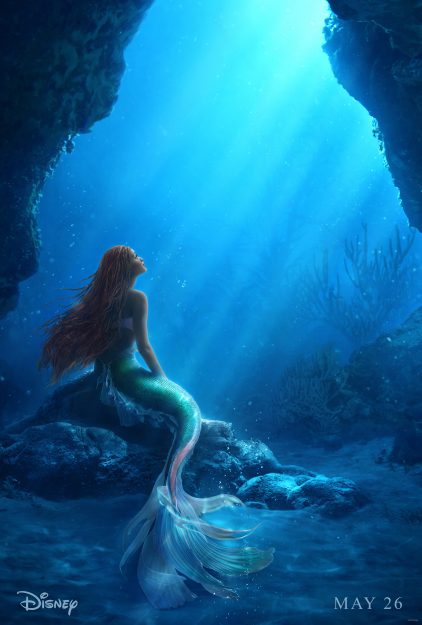 But Bailey wasn't in the water as much as you might expect. She shared, "Filming underwater was so much fun, but it was kind of brief, honestly, because most of the time I was on wires and in the air, and in kind of what they call a tuning fork, where I would swim in the air."
She continued, "It kind of simulated being in Ariel's grotto so that's kind of where I spent most of my time, but for the times I would be underwater, it was crazy. I was in this huge water tank and they had this wave machine that would go. I can't wait until you guys actually see it so you know what I'm talking about, but it felt like I was in the middle of the ocean."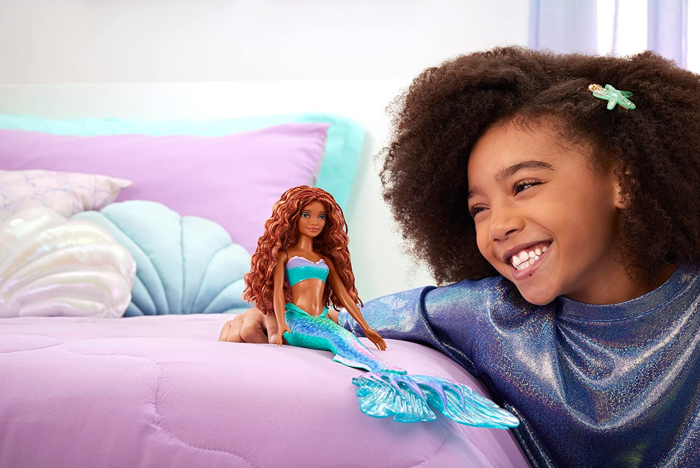 So, it turns out that swimming around in your pool and pretending to have fins isn't quite the same as the real thing.
3. Being A Sea Witch Isn't Easy Either!
So how did Melissa McCarthy, who plays Ursula, do in the underwater realm? As it turns out, McCarthy went through 5 weeks of training with her tentacles to really get them under control, according to The Hollywood Reporter.
Melissa McCarthy talks acting with tentacles dancers at todays #TheLittleMermaid premiere pic.twitter.com/vzHAHzxsEn

— The Hollywood Reporter (@THR) May 9, 2023
McCarthy says that "Director Rob Marshall 'had eight dancers around me, and each dancer had an 8-foot-long tentacle with suction cups, and they had them on poles, so as I would float across or go up into the air there were people with me doing my tentacles.'" Um…WOW.
4. What's It Like Being King Triton Though?
By now you might be wondering just what the behind-the-scenes situation looked like for Javier Bardem, who plays King Triton. And it sounds like it was quite different than what Bailey experienced.
Bardem shared that most of the time, he was just in a pair of pants while filming! His real-life mermaid tail was only worn on occasion when learning the depth and distance between each other, but other than that you can imagine him wearing…some pants!
5. There's a New Song With Scuttle and Sebastian!
Entertainment Weekly shared that we can expect a new song featuring Sebastian (Daveed Diggs) and Scuttle (Awkwafina) called 'Scuttlebutt' — adorable, right?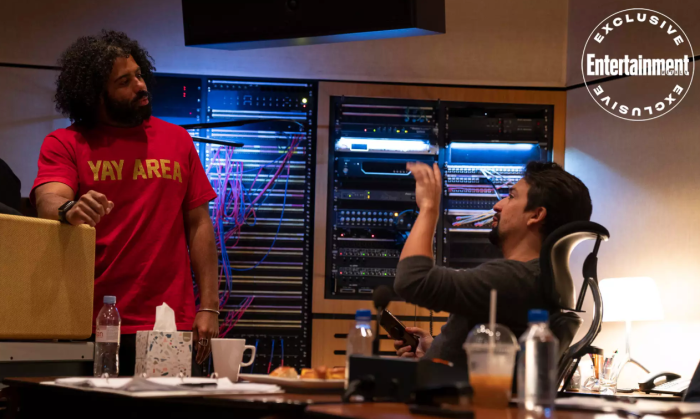 According to Lin-Manuel Miranda (who worked on the song) there aren't a lot of melodic patterns in it because "there's no patterning in that brain of Scuttle's." Alan Menken, the composer of music for Disney's animated The Little Mermaid said that he feels 'Scuttlebutt' is "a work of accidental art."
Apparently, to create the song Menken gave Miranda a "Caribbean-style melody," which Miranda then "chopped up into his favorite bits, put those in order, and wrote lyrics based on that tune."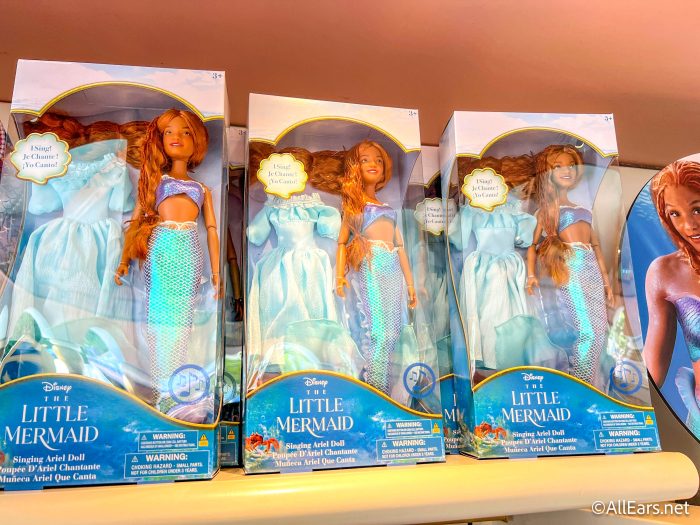 We can expect some realllllly fast rapping with this one and quite a few tangents. Miranda shared "It's the most deliciously ADHD runaway train of thought…There's tangents inside of tangents."
Which of these things surprised you the most about the film? Let us know in the comments below. And be sure to stay tuned to AllEars for all the latest Disney news!
Join the AllEars.net Newsletter to stay on top of ALL the breaking Disney News! You'll also get access to AllEars tips, reviews, trivia, and MORE! Click here to Subscribe!

Did you know any of these facts? Tell us in the comments!