There has been a major development in the Cast Member union battles with Disney.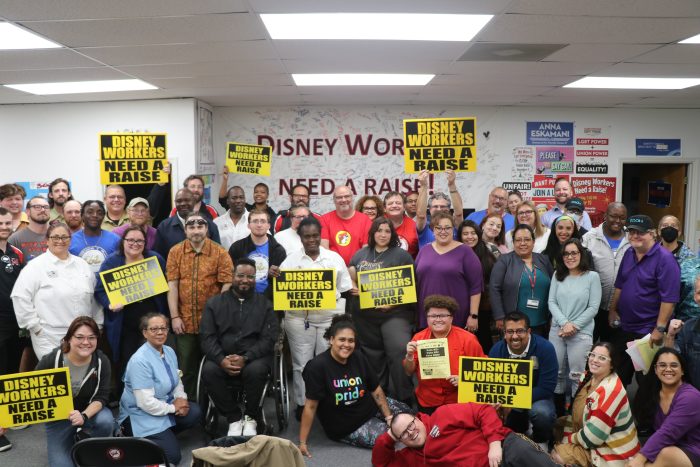 Negotiations have been ongoing for quite some time after certain Cast Member union contracts expired. Ultimately, in early 2023 thousands of Cast Members rejected Disney's latest contract offer, and later negotiations were suspended after the unions said Disney's new offer was "even worse" than before. But now there has been a huge update.
According to a video shared on the Unite Here! Local 362 Facebook page, the unions returned to the bargaining table with Disney. The individual who spoke during the press conference (who we expect is a union leader) said that it had been 210 days since they first sat down with Disney and 535 days since Disney workers' last raise.
According to the union leader, the unions had a number of priorities they wanted to address with Disney but they previously reached a standstill over wages and Cast Members indicated they were willing to continue fighting over wages. Now, things have changed. The union leader shared, "Today we win that fight."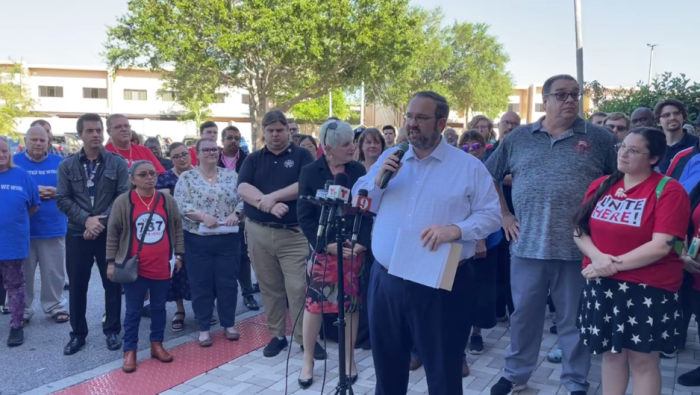 Under the new agreement that the unions have negotiated with Disney, all Disney workers that fall under the agreement will have their wages increased to a minimum of $18 per hour this year.
On top of that, the unions have "secured" the retroactive backpay for all workers that was on the table, and they've secured the ability to increase the value of the contract.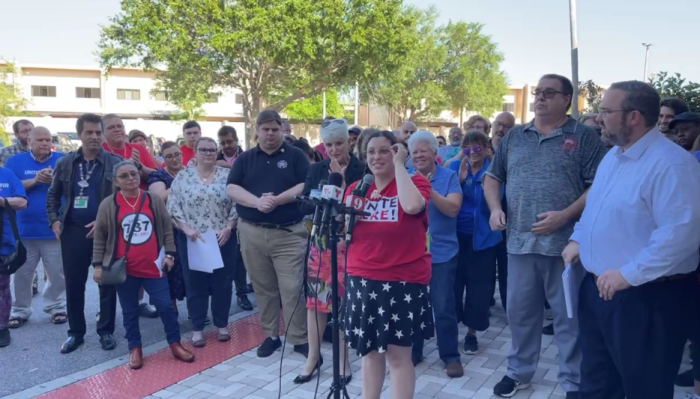 According to the union leader, certain raises will take place immediately and workers will get to see it in their paychecks as soon as administratively possible. The first raise will also go back to October 2022.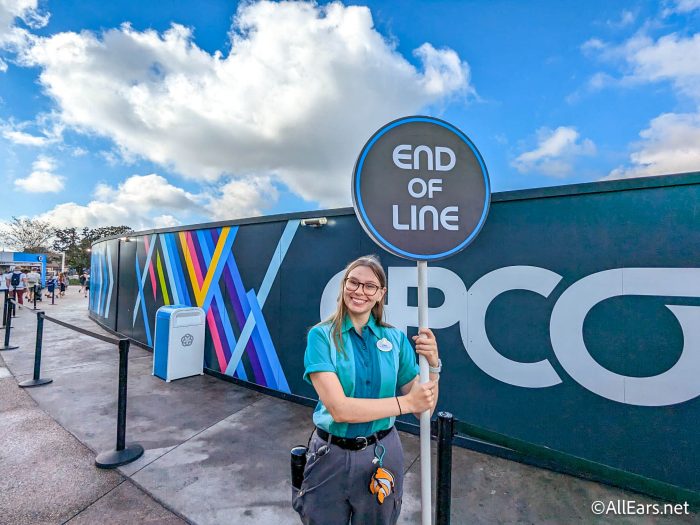 The union leader indicated that every Disney worker that falls under the new agreement will receive a minimum of a $5.50 increase over the term of this agreement, but the path to $18 this year is what they call a "fantastic accomplishment."
He indicated that every one of the affiliates of the Service Trades Council Union will be recommending that their Cast Members vote to support this new agreement.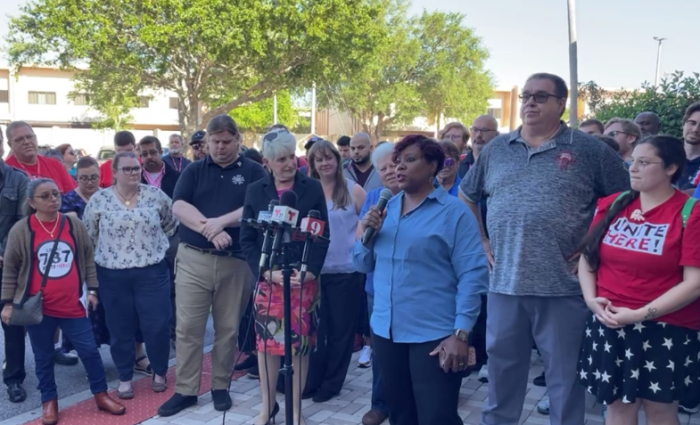 During the press conference, the union had some Cast Members come forward to discuss how this increase will impact them. One indicated that the proposal would make "big, life-changing things" happen with their family, potentially allowing them to move from their 1-bedroom apartment to a 2-bedroom apartment and order items they've been waiting to get. Another shared that the change will allow them to spend more time with their family at home.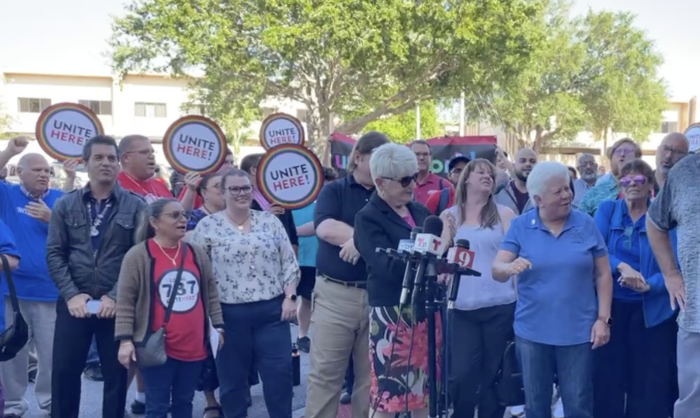 The union leader then indicated that for Cast Members that are already making the minimum amount, the updated contract provides over 36% general wage increases over the life of the agreement.
Disney World President Jeff Vahle has issued a statement on the matter. In it, he noted how Cast Members are "central to Walt Disney World's enduring magic" and that they are pleased to have reached this tentative agreement.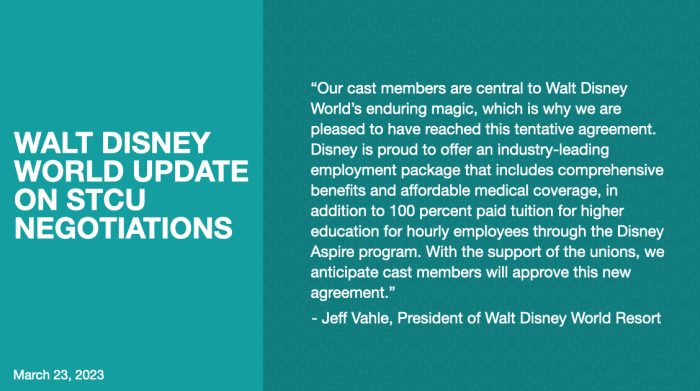 If Cast Members do agree to this updated contract the following terms will be put in place:
New and existing Cast Members will get a minimum of $17 per hour (once the contract is approved)
Current Cast Members will get a minimum of $18 per hour by the end of this year
There will be pay increases annually under the contract
There will be retroactive pay at an increased rate (at least $2 more per hour) for current Cast Members that goes back to October 2022
The entry-level rate for Cast Members that are newly hired will be increased to a minimum of $18 per hour by 2024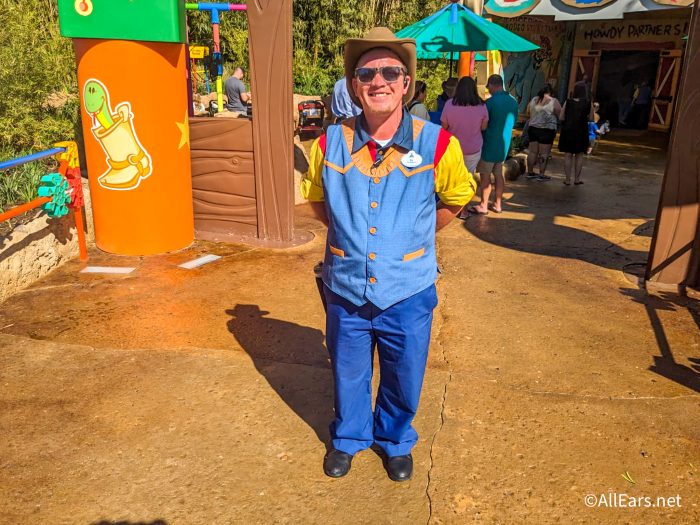 Voting on the agreement is set to take place next Wednesday from 7AM to 7PM. They will then start to count the votes after 7PM. We'll look for updates and let you know what we find.
Join the AllEars.net Newsletter to stay on top of ALL the breaking Disney News! You'll also get access to AllEars tips, reviews, trivia, and MORE! Click here to Subscribe!