DISCLOSURE: This post may contain affiliate links, which means when you click a link and make a purchase, we receive a commission.
Calling all lovers of Disneyland, Fantasyland, and all things Disney nostalgia!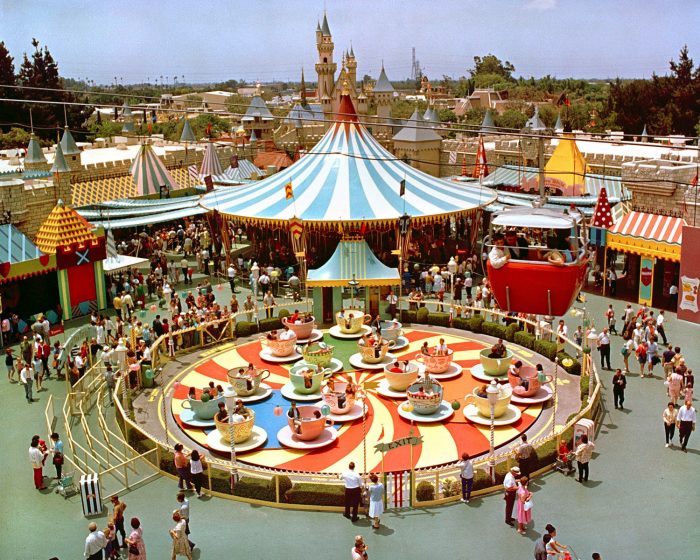 Disney's latest designer collection has landed in EPCOT — but it's all about ANOTHER park!
We found these three Dooney and Bourke bags on shopDisney recently, and we've just spotted them in Creations at EPCOT! They feature the most beautiful classic Disneyland print! We felt so much nostalgia just looking at these. 🥺
The first bag is the Disneyland Satchel Bag for $298.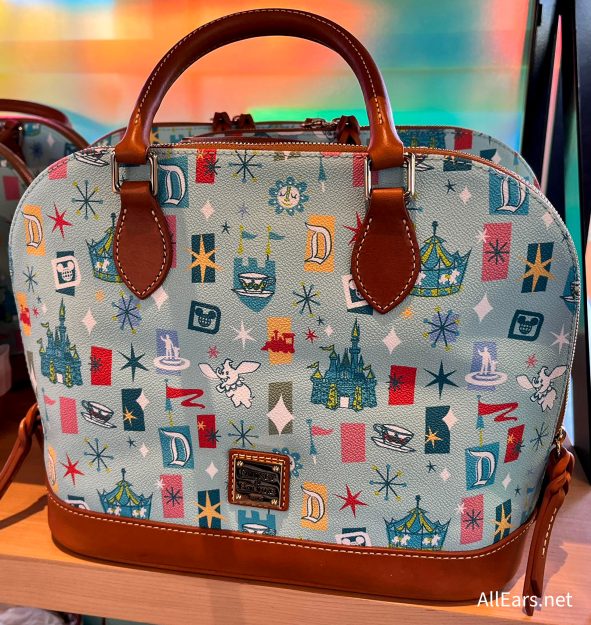 This classic blue print is complemented by light brown leather and gold hardware — and it is stunning!
The next bag is the Fantasyland Tote Bag, which is the perfect all-purpose over-the-shoulder bag! We love this one!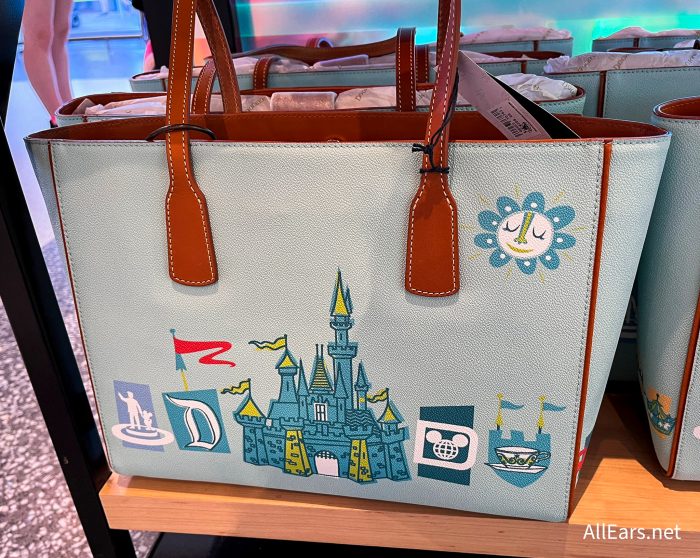 The Tote Bag is $268 and so cute with the nostalgic icons print.
Last but not least is the Fantasyland Wristlet Wallet for $168.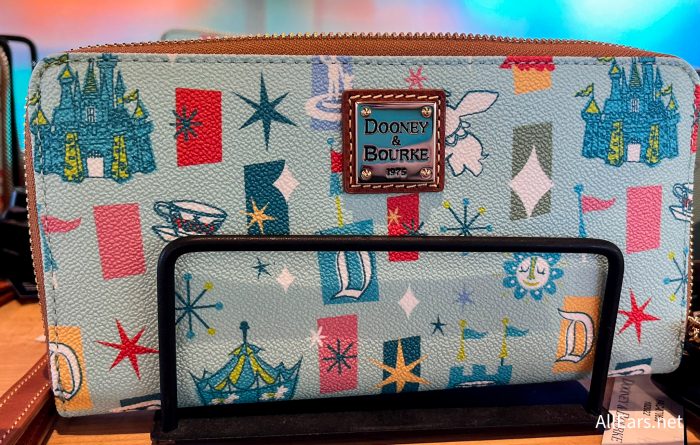 This one also features some classic Disneyland icons — and we're obsessed with it!
We absolutely love these new bags and expect to see them being worn a TON in the parks soon! We're always on the lookout for the newest merch and trends, so make sure to follow along for more Disney merchandise news and updates!
Will you be purchasing the new Dooney and Bourke Fantasyland bags? Let us know in the comments!