You just got a phone call. It's your mom and sister, and they've decided to make a surprise trip to your house for Christmas!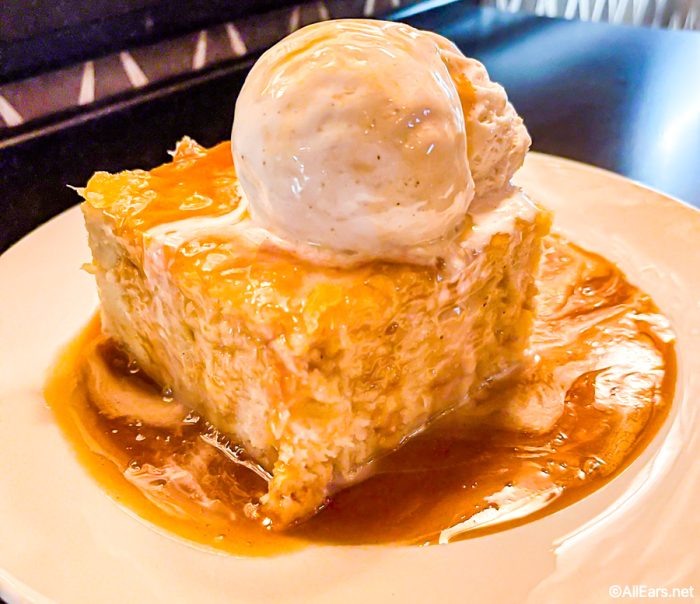 While you might be excited to see family, now you need to throw together a meal for them and you don't know what to make.
Don't let unexpected guests throw a wrench in your plans or stress you out! You can still entertain, relax, and enjoy their company while impressing them with some tasty dishes. Take some inspiration from Disney by replicating some of their most popular menu items! We are showing you exactly how to craft these delicious dishes.
Caramelized Mashed Potatoes from the Garden Grill Restaurant
These aren't your average mashed potatoes! Level up this classic side with fancy caramelized shallots that will taste like it took you a long time to make but in reality was super quick.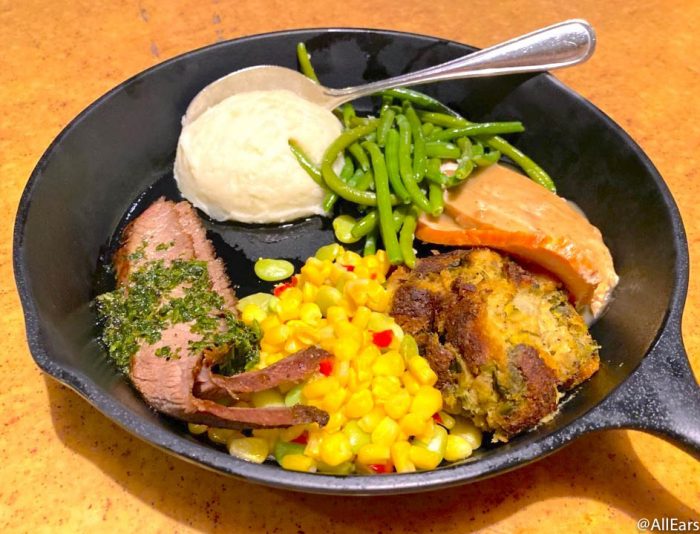 Serves 4
Ingredients
1 1/3 pounds Yukon gold potatoes
2 ounces butter
4 ounces milk
to taste kosher salt
to taste white pepper
1 ounce canola oil
4 ounces caramelized shallots
1 ounce butter
Recipe
Julienne shallots and caramelized in canola oil in skillet. Season with salt and pepper.
Add 2 ounces of butter and continue to sauté until golden brown.
Boil potatoes until tender. Peel if you do not like the skins.
Place potatoes in large mixing bowl and mix on low speed until broken up.
Add in milk and butter slowly. Season with salt and pepper to taste.
Add in caramelized shallots.
Bread Pudding from 'Ohana
This delicious dessert will make a spectacular finale to your meal, or an indulgent brunch. 'Ohana's bread pudding is a popular item so it's sure to be a hit with your guests!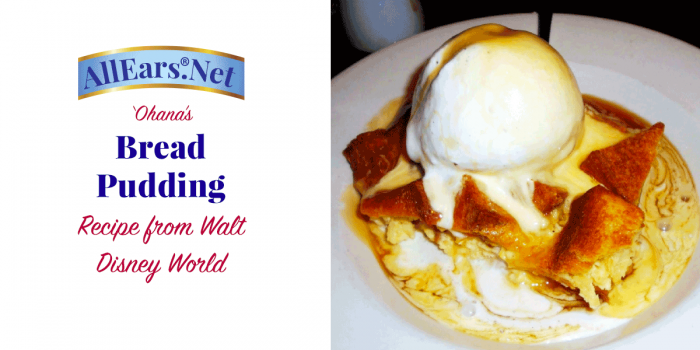 Ingredients
5 eggs
3 cups whole milk
1/2 tsp salt
1/2 tsp nutmeg
1 1/2 cup sugar
8 cups french or 'Ohana breakfast bread
Recipe
1. In bowl mix eggs, milk , salt, sugar and nutmeg. Set aside.
2. Cut bread in medium pieces, place on cookie sheet pan put in 350 degree oven.
3. Bake bread until lightly toasted, about 15 minutes. Remove bread and place in egg and milk mixture.
4. Place mixture in a greased 10-inch cake pan and bake at 325 degree for 1 hour.
5. Let stand 5 minutes, serve hot with ice cream.
Banana Foster Sauce
4 oz sugar
4 oz brown sugar
4 oz corn syrup
4 oz unsalted butter
1cup heavy cream
1 tsp vanilla extract
1cup spiced rum
1cup banana slices
Combine sugar, brown sugar, corn syrup, butter and half of heavy cream in a large pan. Bring to a boil and slowly add remaining heavy cream keeping mixture at a steady boil.
Add spiced rum and flambe.
Candy will brown slightly; cook 3 minutes until candy forms into a firm ball in cold water.
Remove from heat and add vanilla. Add sliced bananas. Serve warm.
Canadian Cheddar Cheese Soup from Le Cellier
Looking for something to warm you up on a cold winter night? This beloved soup from Le Cellier is sure to fit the bill. Hearty and filling, you're sure to be going back for seconds!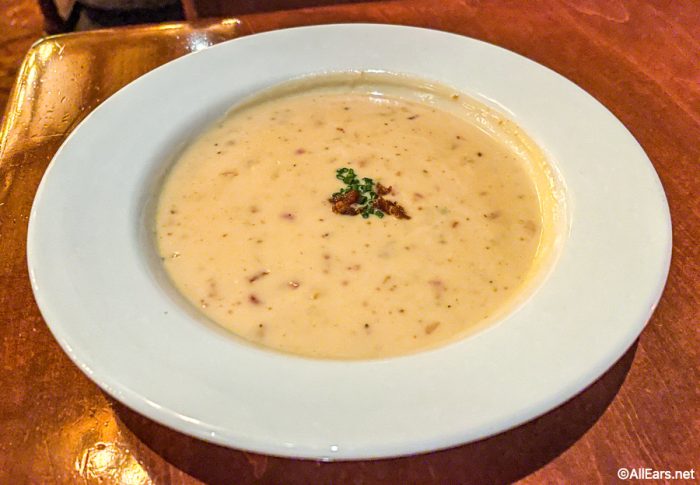 Serves 8
Ingredients:
5 cups milk, warmed
½ pound bacon
10 tablespoons butter
1 cup celery
2 each red onions, finely chopped
1 ½ cups flour
1 quart chicken stock
1 pound cheddar cheese, shredded
To taste – kosher salt
To taste – freshly ground black pepper
1 ½ teaspoons Tabasco sauce
3 teaspoons Worcestershire sauce
12 ounces slightly warm ale
Recipe
Slowly heat milk.
Brown the bacon first, then render until crisp.
Add the butter and melt.
Add celery and onions, cook until translucent.
Add flour and mix thoroughly to form a roux.
Add chicken stock and simmer for three minutes.
Add warm milk and stir vigorously to thicken.
Cook out roux until thickened (it should not have a starchy taste).
Reduce heat to low, add cheese, and stir until melted.
Season with kosher salt, pepper, Tabasco, and Worcestershire sauce.
Just prior to serving, add warm ale.
Garnish with cooked bacon and fresh chives.
Cook's note: When re-heating soup, do not bring to a boil, as it will break down.
Warm Chocolate Lava Cake with Bailey's Ganache from Food and Wine Festival, Ireland Booth
There's something so satisfying about cutting open a lava cake and watching all of that chocolatey goodness oozing out. This dish might look impressive, but they'll never know it barely took any effort!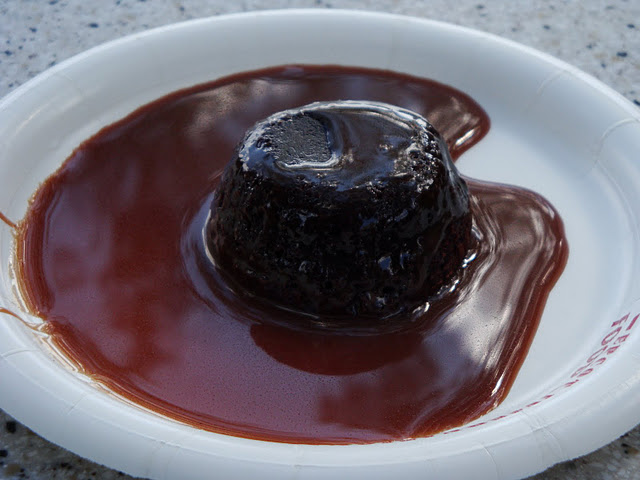 Serves 6
Ingredients
8 (1 ounce) semi-sweet chocolate squares, chopped, or 1 cup semi-sweet chocolate chips
2 sticks of butter
5 egg yokes
4 whole eggs
3/4 cup sugar
1/3 cup all-purpose flour
Recipe
Preheat oven to 375°F. Lightly butter sides of 6 individual (3/4 cup) ramekins.
Lightly coat with sugar, shake out excess.
Melt chocolate and butter in top of double boiler set over simmering water. Stir until smooth. Remove from over water and cool 10 minutes
Beat egg yolks and whole eggs together in a large bowl; add sugar and beat until thick and light, about 2 minutes.
Fold in chocolate mixture.
Sift flour, then fold into batter, mixing until smooth. Divide batter among prepared cups, filling 3/4 full.
Place on a baking sheet and bake about 35 to 40 minutes or until sides of cake are set and middle is still soft. Do not overbake.
Using a small knife, cut around sides of cake to loosen. Invert onto plates and drizzle with ganache.
Ganache
1/4 cup heavy cream
1/4 cup Bailey's Irish cream
4 ounces milk chocolate
Stir together cream and Bailey's in a small saucepan over medium heat. Just before boiling point, remove from heat and stir in milk chocolate.
Note: you can also use muffin tins; recipe makes 12. Bake for 15 minutes until set and middle is still soft.
Cornbread Stuffing from Liberty Tree Tavern
Cornbread AND stuffing in one? Okay, we're in heaven. This simple recipe will yield a filling side for any main dish you're planning.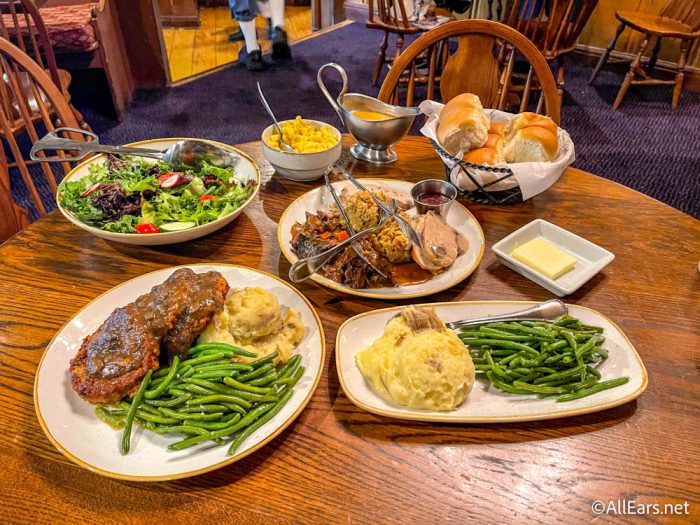 Ingredients
12 cups cornbread cubes
1 tablespoon fresh chopped garlic
1 cup onion, chopped
1 cup celery, chopped
1 teaspoon rubbed sage
1 teaspoon dried thyme
1 teaspoon poultry seasoning
1 teaspoon kosher salt
1/2 teaspoon black pepper
1 1/2 cups turkey stock (chicken may be substituted)
Recipe
In a preheated 400° oven toasts bread cubes 5 to 7 minutes or until barely golden.
In a large skillet over medium/low heat cook the garlic, onions and celery for 3 minutes or until softened.
Transfer to a bowl and add the bread cubes, herbs, salt, pepper, and chicken broth.
Toss well and adjust seasoning as desired. Additional broth may be necessary to achieve the desired consistency.
These dishes will help you treat your guests (and yourself!) to some amazing Disney meals without breaking a sweat.
Join the AllEars.net Newsletter to stay on top of ALL the breaking Disney News! You'll also get access to AllEars tips, reviews, trivia, and MORE! Click here to Subscribe!

What other Disney dishes would you like to see recipes for? Let us know below!