DISCLOSURE: This post may contain affiliate links, which means when you click a link and make a purchase, we receive a commission.

Over the past decade flight lengths have risen as more people are traveling further than ever before. With how stressful traveling can be, catching up on some sleep during your flight isn't a bad idea!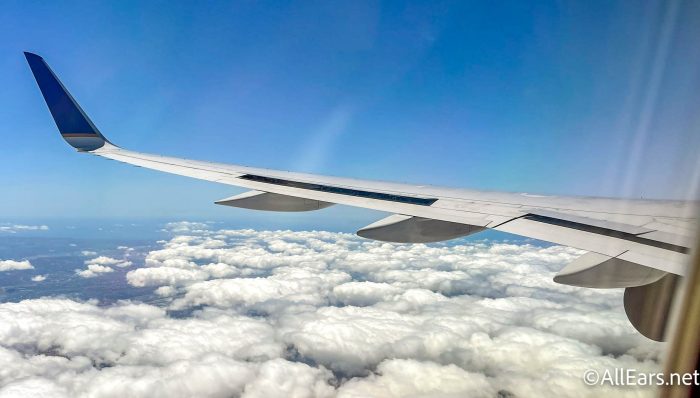 Unfortunately, airplanes aren't exactly the most comfortable place to catch a few z's. To avoid having an awkward moment after falling asleep on your seat mate's shoulder, don't forget to pack a travel pillow!
You might be overwhelmed with all of the options out there. That's why we are sharing the best-selling travel pillows on Amazon so you can find the perfect fit!
This travel pillow is the top-rated on Amazon, with over 23,000 reviews! The design is a modification of your traditional travel pillow — the double loop supports your head and neck all the way around, so you can sleep easy without your head falling backwards or forwards. No more jolting awake!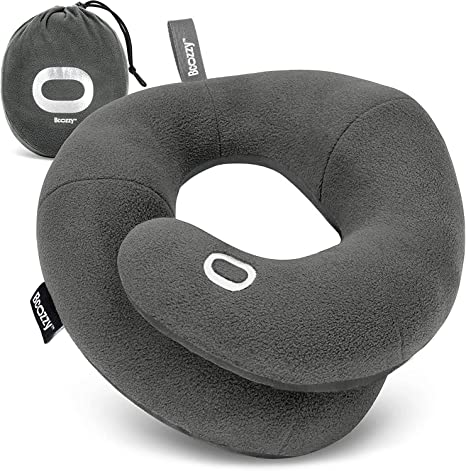 It comes with its own carrying case, plus the entire pillow is machine washable! We love that, unlike most travel pillow brands, the BCOZZY pillow comes in a variety of colors AND sizes that accommodate both adults and children of varying needs. We find that the first step to a good vacation is smooth traveling, so bringing a pillow like this can make a huge difference and get your started off on the right foot!
If you have trouble falling asleep on planes but are envious of those that can, you need this travel set! Not only do you get a super-comfy neck pillow, but it also comes with a cushy eye mask to block out any light and moldable ear plugs. Get ready for the best in-air nap of your life!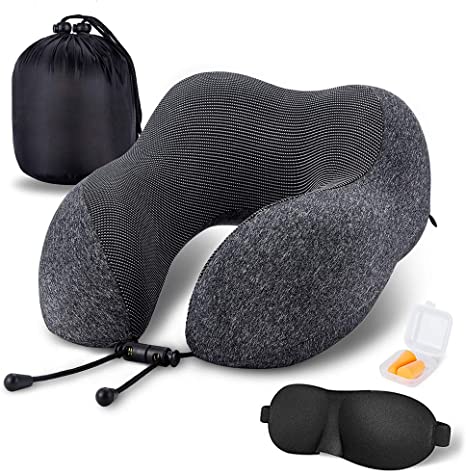 This pillow is made of contoured memory foam with a curved design that will hug and support your head. Reviewers said that even while remaining soft, this pillow is still supportive and won't collapse like softer ones. They also like that it is adjustable and can be customized to your needs!
Talk about customizable! This pillow might look odd, but its unique design is what makes it so great. The pillow itself is essentially a memory foam tube that can be closed with snaps to create a standard travel pillow. It can also be adjusted and contorted into a wide array of positions! You can use this pillow to support or cushion whatever area needs it which can be useful both on and off the plane.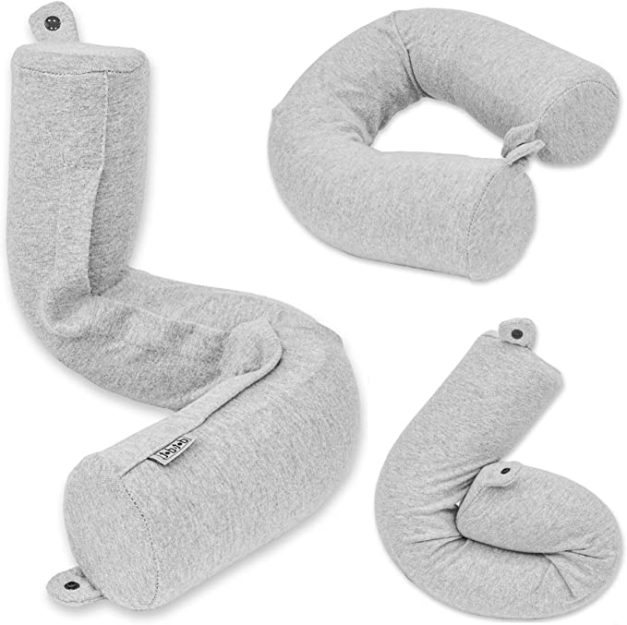 Sometimes we want to grab a quick nap on a long layover but just can't seem to get comfortable in those airport chairs! Next time, we're going to bring this pillow because we can use it to provide relief to our back and spine, or add a little cushioning between our body and those hard arm rests. This would also be a great companion to another pillow to really give yourself a cocoon of comfort!
You really can't go wrong with memory foam. It's the perfect balance between fluffy-soft and supportive. This travel pillow by Tallgo is not only made of this miracle material, but it also comes with a toggle at the neck so you can make the opening smaller or larger depending on your needs.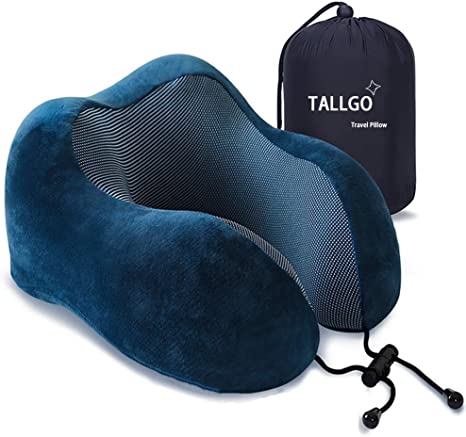 We also really like the higher back — if you like to rest your head to the side you can pivot the pillow so the highest point can support your head while you sleep. The cover is removable for easy washing, but it comes with a carrying bag to protect it while not in use. The reviewers said they really love how this pillow stops their neck from being sore after sleeping while sitting, and one person said after getting one for themselves they went back and bought one for every person in their house!
The trtl Pillow definitely looks like its namesake animal, which is the genius of the design! This pillow is essentially a positionable scarf — the primary way to use this is to wrap it around your neck and adjust to support your head. Because it has a thinner design, it's lighter than your standard pillow and can wrap around your luggage handle or easily fold into your bag, making it more portable!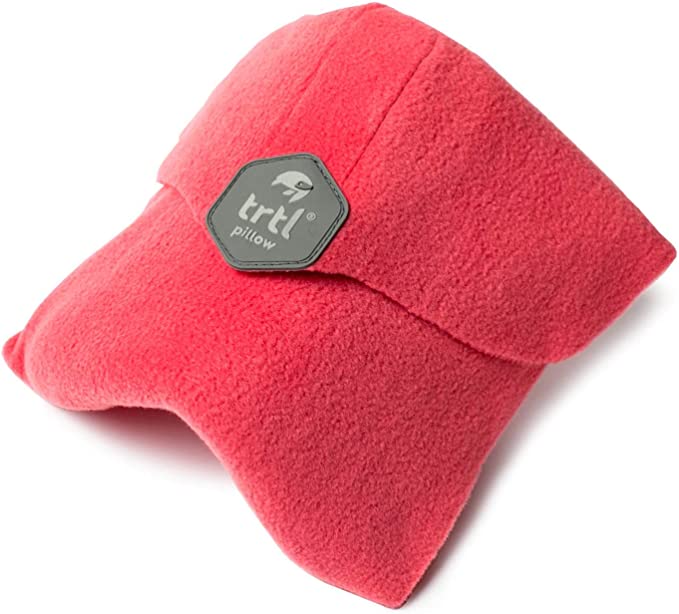 The hook and loop closure holds the pillow in place once you find a position you're comfortable with, but according to reviewers it doesn't stick to any and everything like most Velcro does. A 360 pillow like this is great for anyone who finds their head flops around a lot when you sleep sitting up. One reviewer took the trtl Pillow on a 6-flight, 40-hour international trip and said it was one of the best purchases they ever made for traveling!
Start your vacation with rest and relaxation by bringing a travel pillow, we think you'll notice a difference! All of the pillows listed here are on Amazon, and right now Amazon is offering a free trial of Prime! Click the button below to sign up, it's easy!

If you are headed to the parks soon, don't forget to download our cheat sheets so you won't miss a thing!
What's the longest flight you've ever been on? Let us know in the comments below!