DISCLOSURE: This post may contain affiliate links, meaning when you click the links and make a purchase, we receive a commission.
One of the best parts of the holidays is going shopping and knowing you've found the PERFECT gift that they'll just love!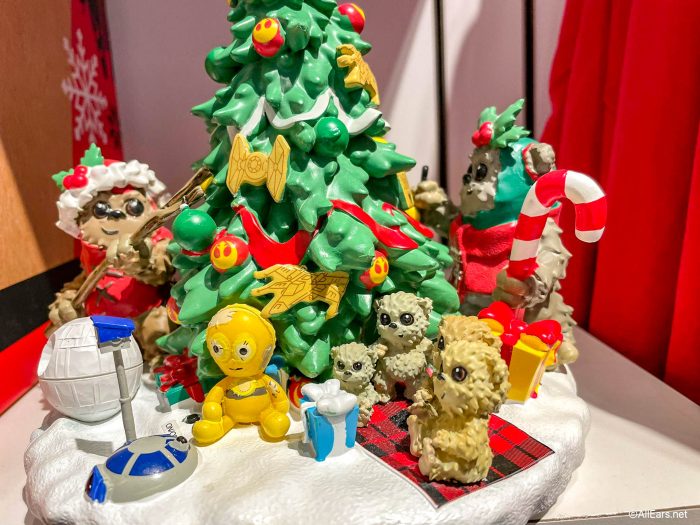 Last year we probably bought 90% of our presents and gifts from Amazon. It's just so easy!
We're helping you save time by showing you some of the best items on Amazon you'll be so excited to watch your friends and family unwrap!
Do you know someone who is happiest by their grill? Surprise them with this amazing spice set! It includes 20 different spices, seasonings, and rubs to fit a wide variety of tastes.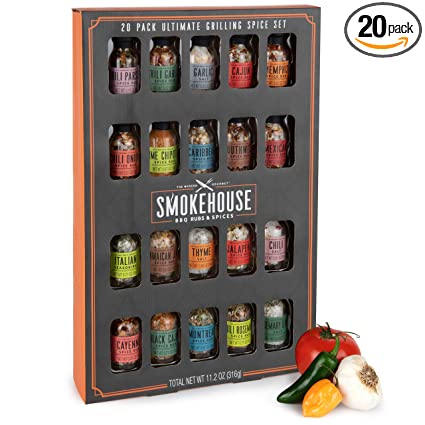 There are staples like garlic salt and Italian, as well as more adventurous blends themed after different international locations! This is a great gift because it allows them to try different flavors without having to commit to a full size bottle. Plus, they might even allow you to try one of their delicious creations!
Who doesn't love a good massage? Allow your giftee to relax their muscles any time they need it with this shiatsu back massager. The nodes inside this machine work to massage stiff muscles, while the infrared heating helps release tension. It's a great one two punch that can tackle stubborn back and neck pain!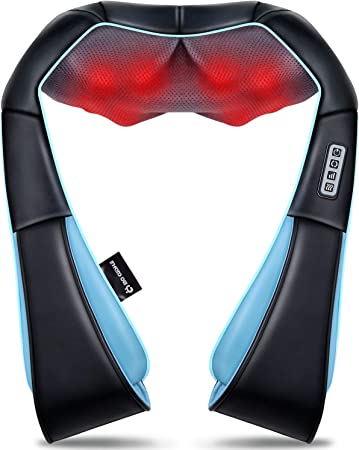 Gift this to an athlete you know that could use some therapy. This is also a great gift for those whose jobs require them to sit at a computer most of the day — desk workers don't have the best posture and can end up with upper back and neck issues. Give them the gift of health with this highly rated massager!
We think this gorgeous cheese board set would be a great gift to bring to the hosts of a holiday party! They're sure to appreciate you thinking of them, and you already know they enjoy entertaining. This is definitely more than your standard cheese board.
The top board has plenty of room to set out crackers, cheese, and other tasty bites, and has spaces for the two ceramic bowls in the set for dips. The interior drawer pulls out to reveal the utensil set as well as two slate boards and chalk for labeling. It even comes with a separate round tray for fruit or other items! This really has everything you need to create an impressive charcuterie.
Despite all the begging, you might not be ready to give your child their own tablet yet. In the meantime, surprise them with their own LCD tablet! This board allows them to write, draw, then erase and start over as much as they like! It also has a cute unicorn design that kids just won't be able to resist.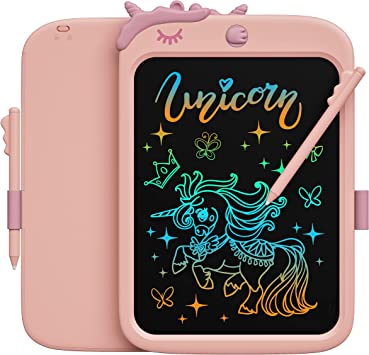 This tablet has no backlight, which means no blue light or radiation damaging their still-developing eyes. We like this as a no-mess option for kids who love expressing their creativity through drawing. It's also a great way for younger ones to develop motor skills and practice their writing, so order yours today!
For the avid reader, surprise them with this gorgeous bookmark! These bookmarks are handmade with exquisite detail and feature a slim golden feather with a delicate butterfly and floral pendant. When the book is closed, the pendant and charms will dangle outside. How cool!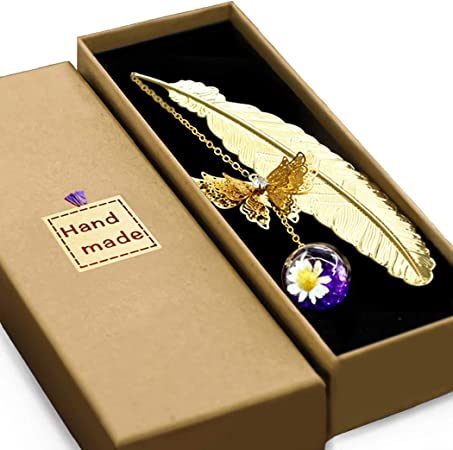 There are four styles, each with a different color of beads inside the clear globe. We think pairing this with a new book would make a wonderful present, either for a loved one or maybe a teacher you want to show appreciation for!
We know this story: when you don't know what to get your dad, you buy him a wallet. If you're planning on purchasing one, skip the normal boring leather one! Instead, go for this cool and modern design. It can hold the necessities while remaining slim to avoid bulky pockets.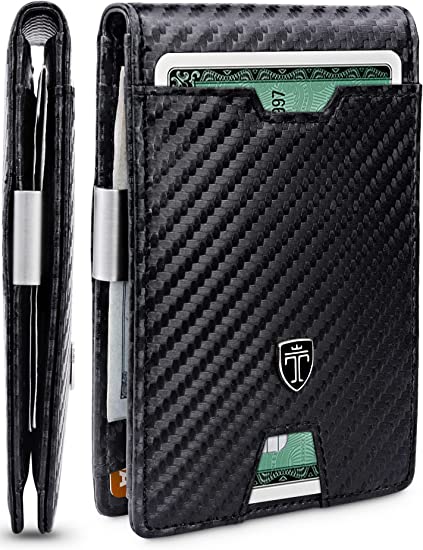 The outside pocket allows for easy access to frequently used cards and has a money clip on the interior for cash. The entire wallet can fit 11 cards total! We also love that it also has RFID blocking technology, which prevents would-be fraudsters from stealing data through the wallet. Stylish and protection all in one!
The holidays can be a difficult time for parents and caregivers with children trying to keep them busy and occupied while school is on break. Try opting for gifts that include activities and fun things to do, like this decorate your own water bottle kit from Purple Ladybug!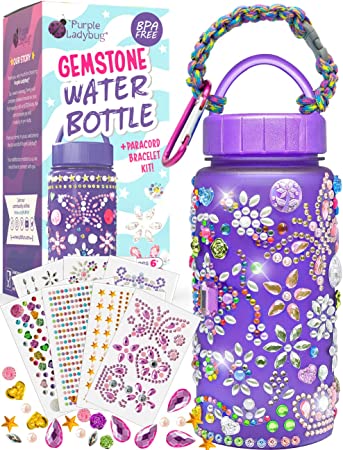 The kit comes with a bright water bottle in either teal or purple along with tons of stickers and gemstones. Let them go full DIY as they design their own sparkly water bottle! The kit also comes with a matching bracelet activity too. They'll be so excited to head back to school after vacation is over to show their friends the cool gift they got!
Collage walls are becoming popular thanks to Tiktoks showing people creating their own to add some personality to their spaces. Make it easier by using a pre-made kit! This DIY wall collage kit is perfect for college students or teens who are looking to decorate their room. There are TONS of pictures, prints, quotes, and more in a variety of colors and styles, so they're sure to find pieces that speak to their personality.
Let them choose the pictures they want to include in their collage, then easily set up with the tape, string, and mounting squares, all inside the kit. They can also print out pictures of their friends and family to add a personal touch!
Do you have a little scientist in the family? We can't believe we found this amazing kit that allows them to build their own robot at home! This kit is recommended for ages 9 and up and includes all of the parts and instructions they'll need.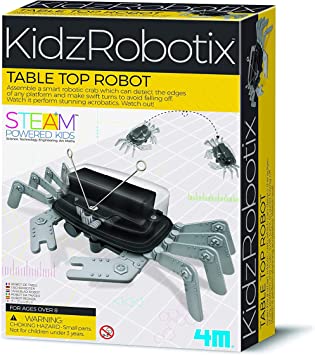 Besides being a totally cool activity that is sure to be plenty of fun, this project helps develop STEM skills, especially in the realm of engineering. If you're looking for toys that are also educational and will get their brains involved, definitely buy this kit!
Whether you're searching for a gift for a current plant parent or know someone who is looking to start, they're sure to appreciate this minimalist air planter! It comes with a vintage-style wooden holder with three glass globes to hold the plants and requires no soil, only water.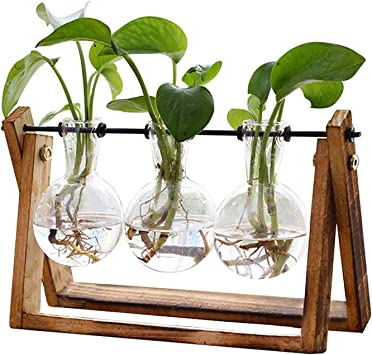 This hydroponic planter is best for water plants or ferns. Package this up with some seeds that will thrive in the planter, like mint, rose, or tulip! It's a great gift for veteran and newbie plant owners alike, and especially great for those living in apartments or other small living spaces!
We are sure several people on your shopping list would love the gifts listed here, but they're sure to be appreciative of whatever you give them, so don't stress about finding the absolute perfect gift. Just enjoy spending the holiday season with those you cherish and love!
Sign up for our newsletter and you'll stay updated on all the gift guides and other holiday articles we will be posting this year!
Join the AllEars.net Newsletter to stay on top of ALL the breaking Disney News! You'll also get access to AllEars tips, reviews, trivia, and MORE! Click here to Subscribe!

What's the funniest gift you ever received? Tell us in the comment section!