There's been a lot of news surrounding Disney media recently.
Disney won 26 Emmys this past week, and at the D23 Expo tons of trailers were released, and release dates for upcoming projects were adjusted as well. Earlier this week, we were invited to watch a virtual premiere of Disney's new documentary Mija, and we're here to share all the details with you!
The logline of the film according to IMDb is that the film "follows Doris Muñoz, who began a career in music talent management and met Jacks Haupt, an auspicious young singer, and both share the ever-present guilt of being the first American-born members of their undocumented families."
Below is a synopsis of the film, so if you don't want spoilers, skip ahead to the section below that covers the Q&A that happened after the film!
Synopsis
Doris Muñoz is turning 26 and reflects that it's the same age her mom was when she crossed the border with her family. We see lots of family videos of Doris growing up and in a voiceover, she reveals that her wish is that she wants her family to be together again.
Doris says she always felt like she was in the audience waiting for a bigger life, and now that she's here, it doesn't feel real. She grew up in the outskirts of Los Angeles and music became her sanctuary and a way to stay in touch with her Mexican routes. Her family being deported was a huge fear for her growing up. 
She met a kid named Omar (known as the artist Cuco) who was making music for brown kids who felt unseen and unheard. Doris was fresh out of college and wanted to manage him, and he blew up when she did. They traveled the world on tour and landed a major record label deal. Doris reflects on the feeling of being able to take care of their families the way they've always wanted. She's made enough money to help her parents start their green card applications.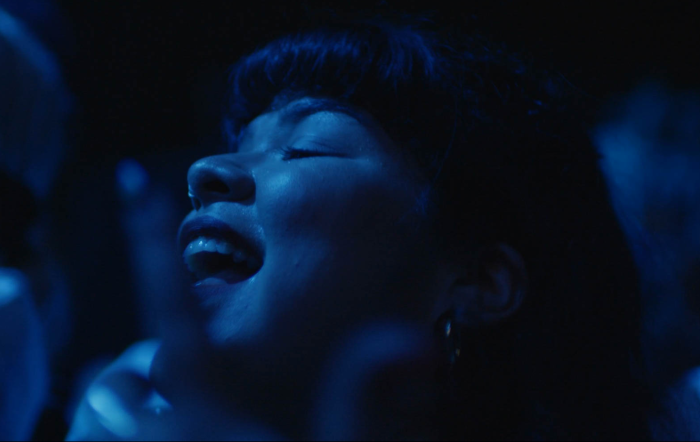 Dreaming big takes a toll and Cuco forgets the words on stage to a song that wasn't supposed to play. Doris and her family have a big Thanksgiving celebration and celebrate her birthday again. She admits how she was aware growing up that she was the only one with papers and wonders if she was resented by her brothers for that.
Doris reveals her brother Jose was deported 5 years ago to Tijuana when she goes to visit him and brings him leftover Thanksgiving food and money. She tells him that their parents have gotten some of their green card paperwork but not all of it. Something has been denied and that's concerning.
Doris and Cuco have been touring for 3 years straight and are feeling burnt out. COVID-19 hits and they have to reschedule shows, and suddenly, she and Cuco are no longer working together because they wanted different things. Doris tries to get back on her feet and overcome the feeling of letting people down.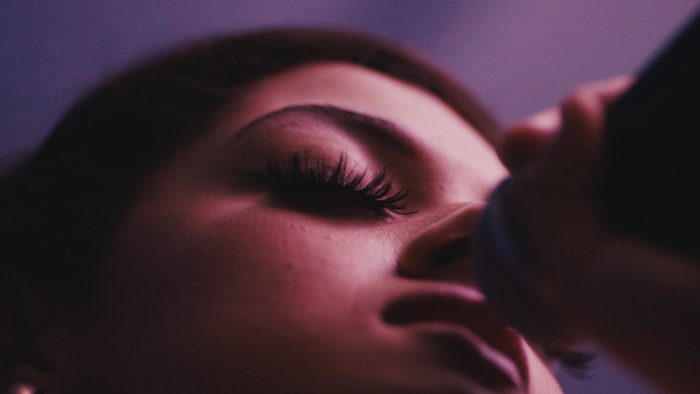 After getting rid of Cuco merchandise and moving on from the heartbreak and letdown, Doris reaches out to another potential client, Jacks Haupt on Instagram. Jacks talks with her boyfriend about her parents not supporting her and mentions that a manager has reached out to her. Doris talks about wanting to live up to her parent's sacrifices and how that means inheriting their fears as well.
Jacks moves out to Los Angeles despite her parents' grievances and Doris picks her up from the airport. Jacks wants to show her mom that she's serious and it's a reminder for Doris why she started doing what she's doing. Jacks and Doris go in for a big meeting and Jacks starts working on writing songs for her EP, shoots her first video, and turns 21 soon after.
On the phone, Jacks' mom is not supportive of her career. Doris reminds her she's not alone in feeling that way. Doris' parents finally get their green cards and travel to Tijuana to finally see their son again. It's been 32 years since they've seen their homes in Mexico and her father finally is able to say goodbye to his late mother, who passed while he was away. The family celebrates another Thanksgiving and Doris' birthday, together for the first time in years.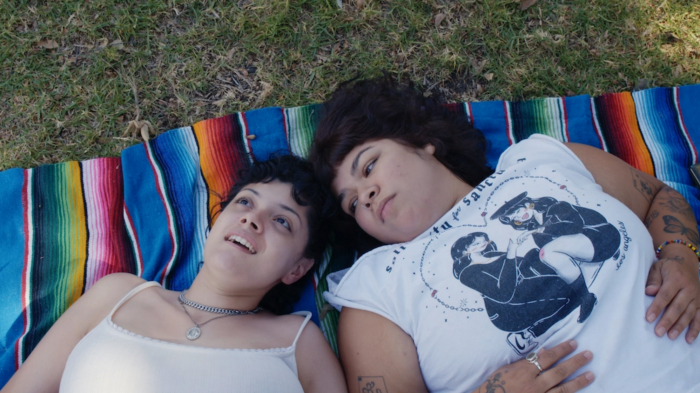 Q&A Recap
In a Q&A after the film, a moderator spoke to the director, Isabel Castro, and main characters Doris Muñoz and Jacks Haupt about what it feels like to finally see the story come to the screen. Doris said it feels great to bring a story to the screen that so many can relate to. Isabel mentioned how she never believed it could be on Disney, and while she's excited for it to reach more people, she's also nervous, but very impressed by Doris and Jacks' vulnerability in the film. Jacks talked about the pressure of waking up every day and trying to live up to her parents' expectations, but she's also proud that her parents sacrificed everything for their family. She hopes the film will also serve as an eye-opener for newer immigrant parents to see what the possibilities are for their children.
Doris talked about her line in the film feeling like she's letting everyone down. She discussed how choosing a creative path means choosing yourself, but that comes with letting other people down. She had to reach the decision of whether is it worth it to let herself down in fear of letting others down, while also realizing that failing again means that she may not be able to take care of her family.
Isabel discusses the process of telling immigrant stories without needing to focus on the immediate trauma of the experience. She talks about her history in journalism writing stories about the literal act of immigrating. In this film, she wanted to show what the impact of that decision was, and how the trauma affects everyone in the family. There are so many emotions because kids of immigrants may not feel like they can relate to their parents. Isabel wanted to show the value and importance of representation and how Doris and Jacks are fighting for their seats at the table while embracing their background and culture.
Doris reflects on being a mentor to Jacks and wanting to help others find how to put their foot in the door because she felt alone in that process on her own. She feels there wouldn't be as much of a point in her career if she isn't sharing her experience with others and helping others. Finding Jacks reminded her of how beautiful the industry can be, and she wanted to help forge Jacks' path to achieve her dreams. She thinks it's important to continue to find ways to mentor up-and-coming folks in the industry.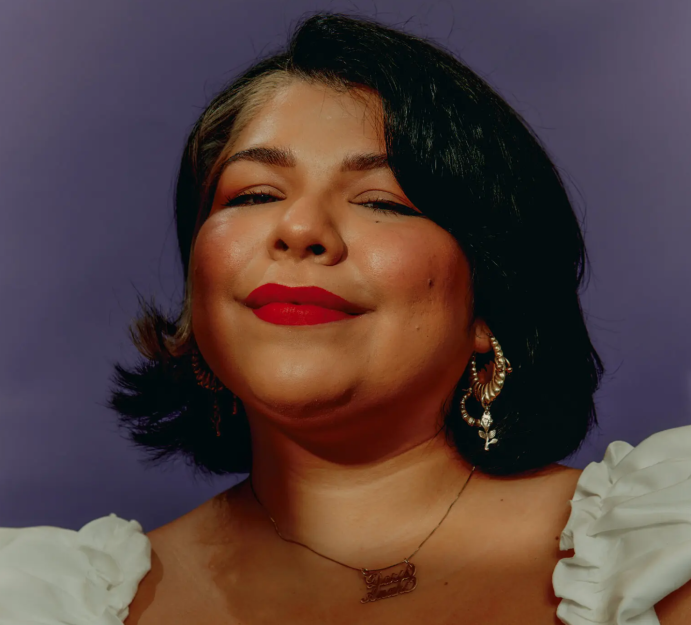 Jacks gives advice to young female artists and tells them that there are a lot of learning experiences where you'll fall flat on your face and not want to get up, but the growth from them is amazing. It's important to keep believing in yourself because no one else but you sees the pain you go through. She said as long as you feel like you're making progress, your family may see it too when you can show them physical proof, but that takes time. You can then pass on those messages and learning experiences to your kids in the future.
Isabel discusses navigating the balance between capturing footage but knowing when it's a very important moment and the cameras need to go off. She admits it can be a struggle, especially because you form such close relationships with the subjects. She describes it as a moving target. She mentions again the courage Jacks and Doris have shown in being vulnerable in front of the camera.
Jacks mentions that there were times when she didn't notice the cameras at all because she was so in her own space. While it can be damaging to mental health, she says they were all in the situation together, making them great friends that can help through the hard moments. Jacks admits there were moments she wanted to give up at times during filming, so sometimes having the women behind the camera present and supportive was very beneficial. She discusses how she's so glad this is on Disney now because others will have what she didn't growing up.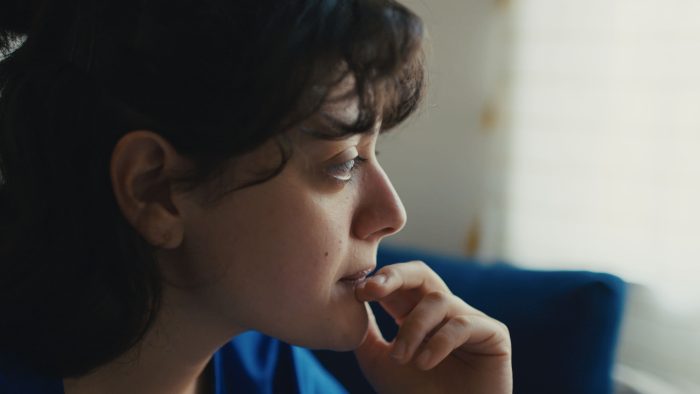 The interviewer asked how they feel this film is breaking stereotypes. Doris said she thinks Isabel did a great job at breaking the stigma around the lives of immigrants and how they grow up. She said it peels back the curtain a bit, and it breaks barriers of what is normally seen through the political lens of immigration on the news. She hopes it will flip the coin a little bit and hopes it will help forge the path to easier citizenship for immigrants. She said if she had this film as a kid, she may have had more strength, but now they get to be that for others.
Isabel said she waned to depoliticize immigration through this film. She wanted to focus on the emotions and reality of Jacks and Doris and wanted to show that the Latinx community is not a monolith. She wanted the film to feel different than how the community is normally portrayed.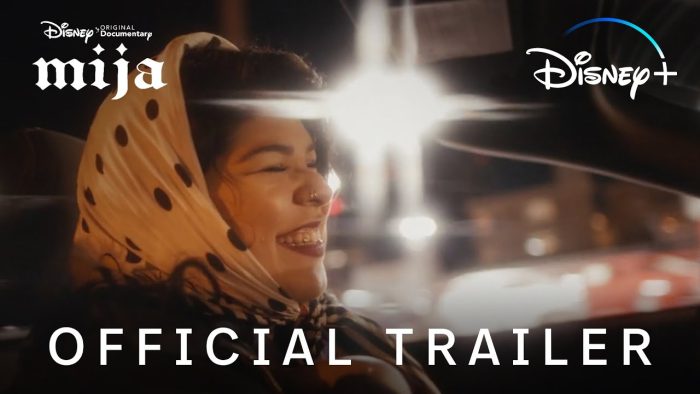 Jacks feels immigration is a very sensitive topic to many, but she feels it's an important topic that needs more of a spotlight. She's glad Isabel captured the pros and cons of moments, and it gives motivation to lots of young Latino kids who have dreams. It gives them power when they know it's possible. She thinks the older generation will see it as endangering, but the younger generation will see it as empowering. 
Isabel said she's manifesting being able to tell more stories about her community and wants to continue to find ways to do it in unexpected, yet impactul ways. Doris said she's manifesting for her family to truly be reunited, especially her brother with his daughter. Jacks is manifesting being a Grammy-nominated artist and wants to become a parent soon and to be inspirational and open-minded for her kids. She wants to have a beautiful relationship with the people she meets and be a better daughter, artist, and person overall.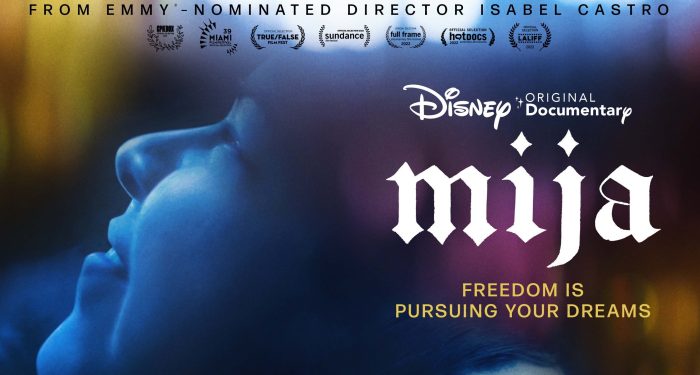 If this documentary sounds like something you want to experience, you can watch Mija on Disney+ right now! And if you're looking for other media to add to your watch list, you can check out Disney's Hallowstream lineup, or see all that's coming to the platform in October.
Stay tuned to AllEars for more Disney movie and television show reviews and news!
Want to learn more about the Disney+ streaming service? Check out these posts:
Join the AllEars.net Newsletter to stay on top of ALL the breaking Disney News! You'll also get access to AllEars tips, reviews, trivia, and MORE! Click here to Subscribe!

What's your favorite Disney documentary you've seen? Let us know in the comments below.
Disclosure: We were invited by Disney to attend the virtual premiere of Mija. This did not affect our reporting of the event — our opinions are our own